805 DREW ST.
Built in
1937-1950
/ Demolished in
2019
Comments
Built in
1937-1950
/ Demolished in
2019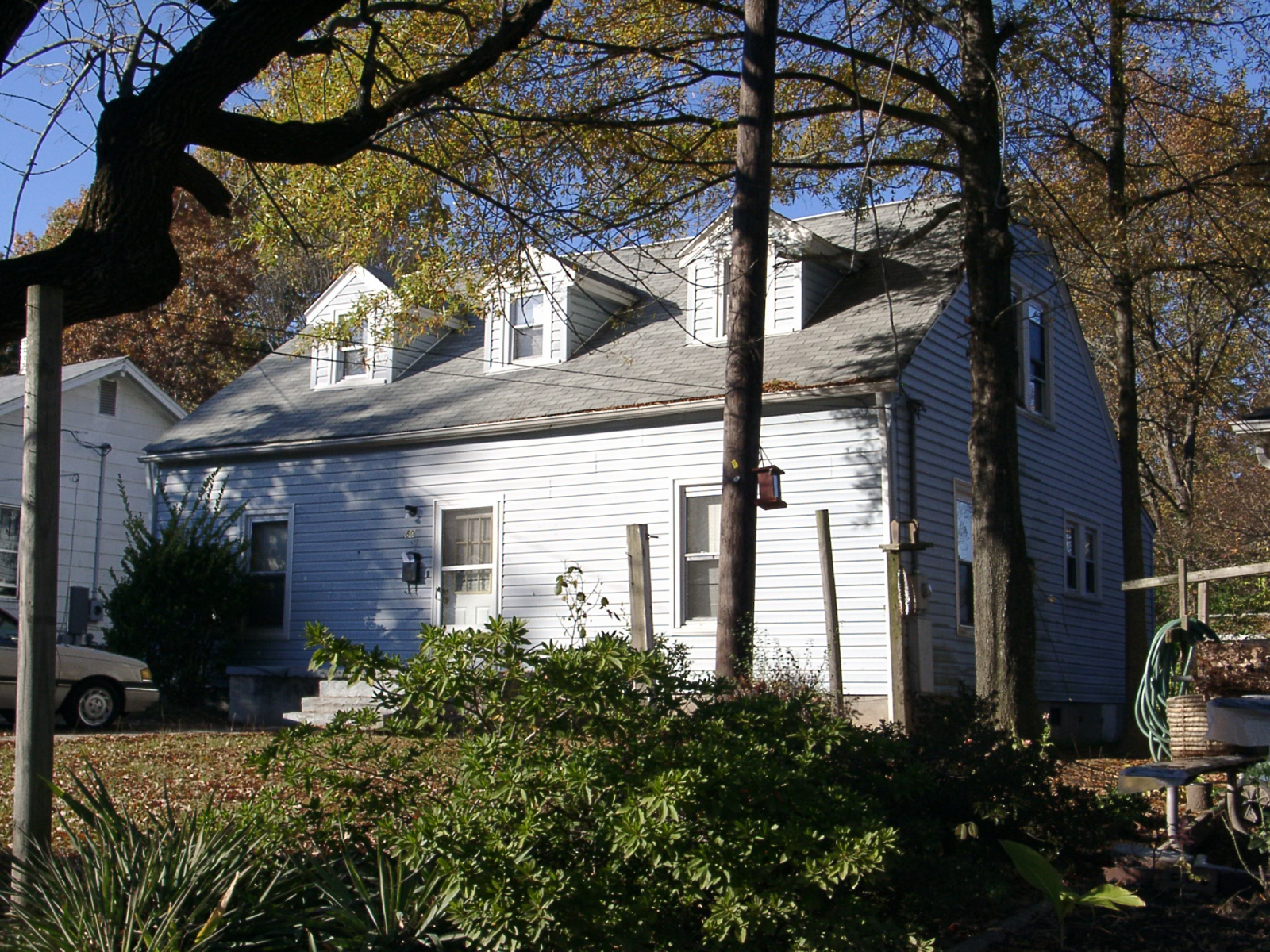 Photograph by Preservation Durham survey volunteers, 11.18.2002.
With dormers evoking a Cape Cod cottage style common on either side of World War Two, it seems this house may have replaced an earlier dwelling on the same site.  From 1936 to 1959, the property belonged to Isaiah and Bessie Ross, who may have been responsible for its construction (or transformation from an earlier configuration).  They are listed as spouses and residents in the 1950 city directory, with Isaiah described as a textile worker for Erwin Mills.  Lennox A. Ross also appears in the directory as a student, likely a son of Isaiah and Bessie.
The house was demolished to make way for new construction in 2019.