810 BROAD STREET
Built in
1900-1920
/ Demolished in
1970-1975
Comments
Built in
1900-1920
/ Demolished in
1970-1975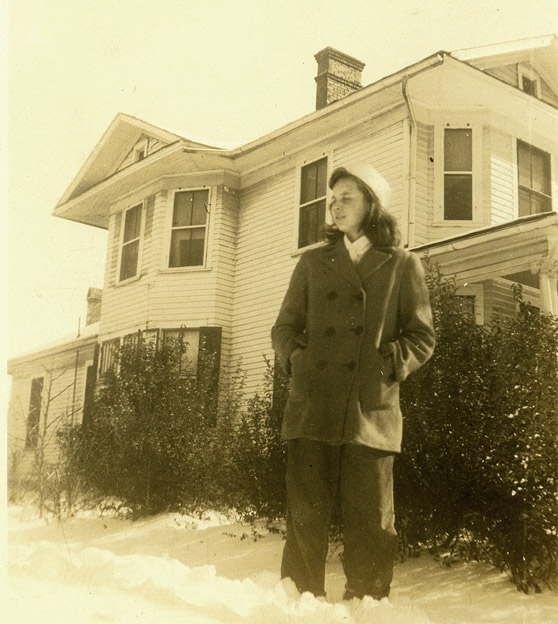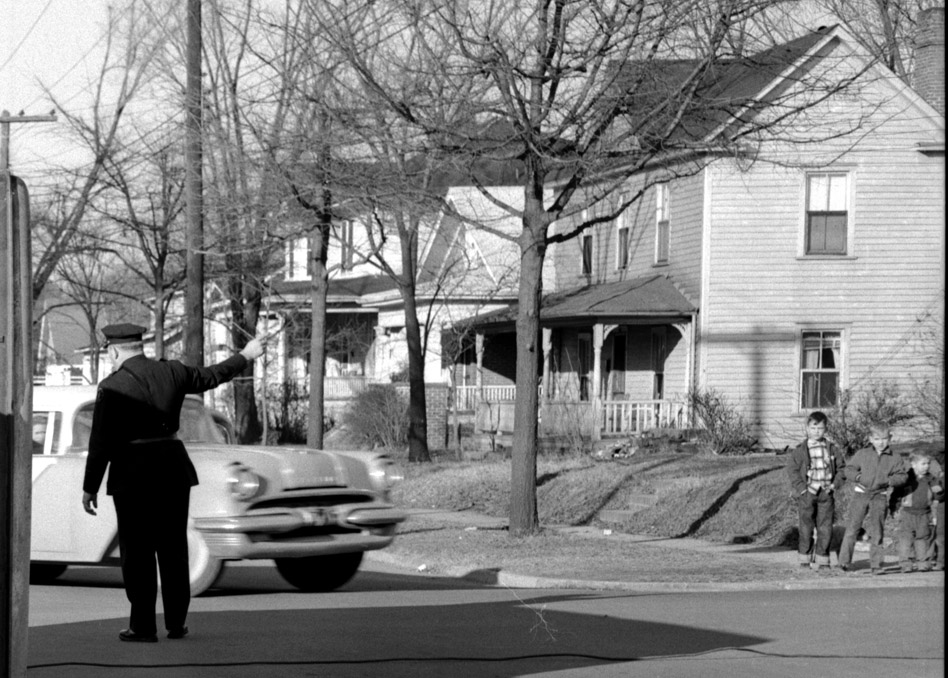 Looking northeast from near Broad and West Markham, 01.09.57
(Courtesy The Herald-Sun)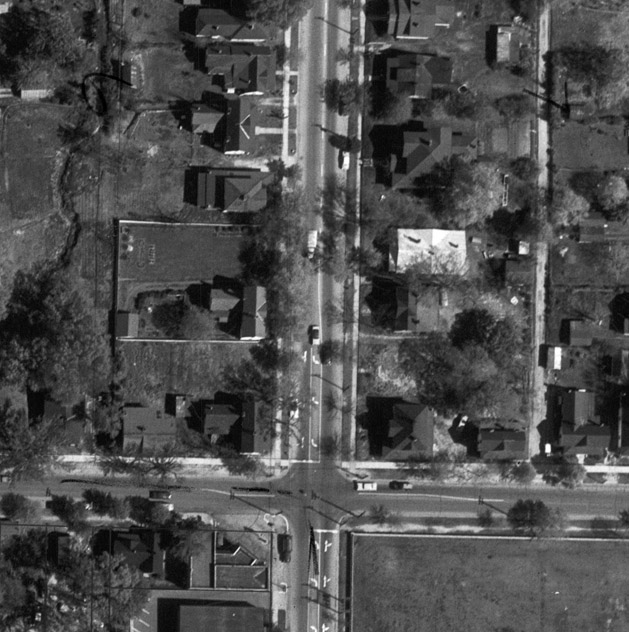 (Courtesy Durham County Library / North Carolina Collection)
The east side of the 800 block of Broad Street was residential throughout the early and mid 20th century.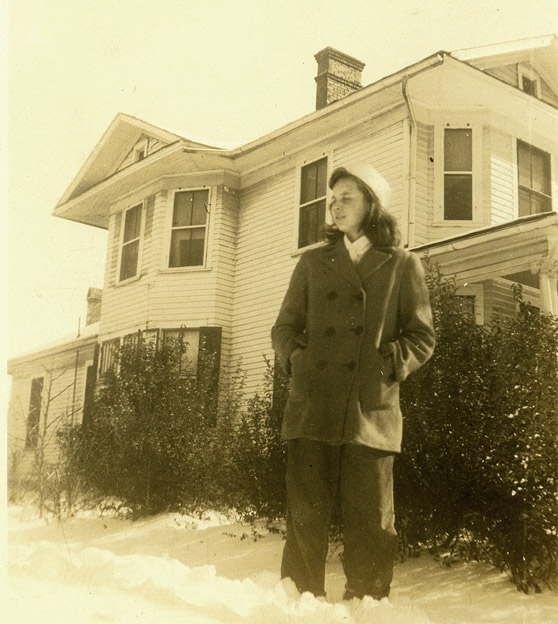 810 Broad Street.
(Courtesy Joyce Avery)
In the early 1970s, Eckerd Drugs demolished four houses - about half the block - to build a drugstore, set far behind a surface parking lot. When Eckerd's moved north to Broad and Guess Road in the late 1990s, the former drugstore became a Dollar General.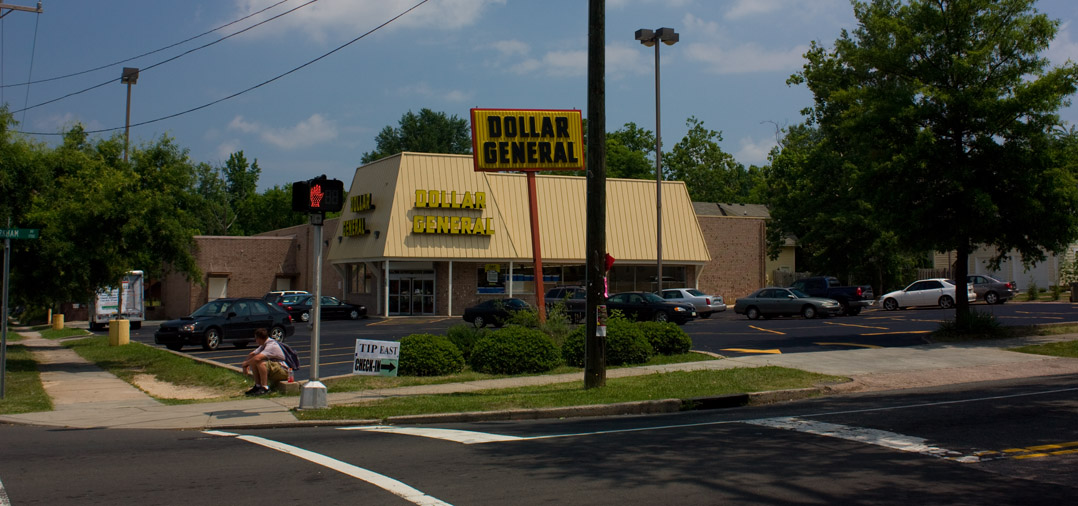 800-810 Broad, 06.27.09
This is an abysmal land use - they don't even set drugstores behind this much surface parking in the suburbs anymore. I hope that someday this goes away, and a new building is built up to the corner.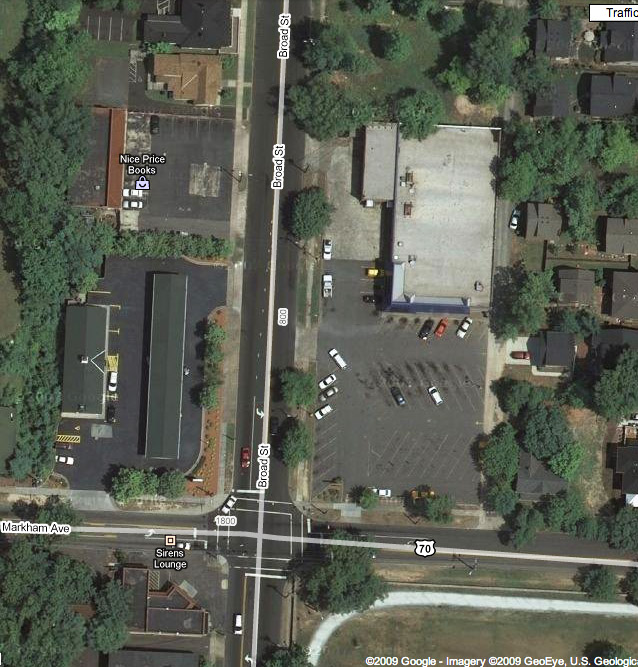 Find this spot on a Google Map.
36.010382,-78.919349