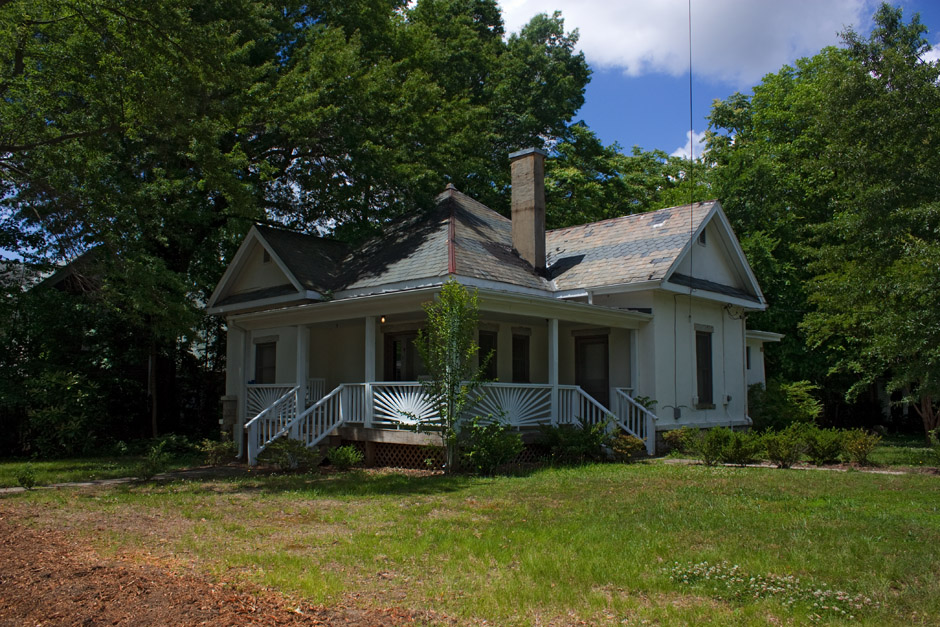 Looking southwest from Knox and Oakland, 05.23.09
I don't know any particularly extraordinary history of the house at 921 Oakland Ave.; it's simply a bit unusual for houses of its vintage. It appears to predate most of the surrounding houses by a decade or two, and while the form isn't particularly atypical for a 1900-1915 house, the materials are. Slate roof, stuccoed exterior, and stone lintels on the windows are not typical for houses this size, particularly in Durham. Combined with the 'rising sun' motif of the porch railings and the deeply recessed gable-fronts, this house is quite architecturally distinctive.
Find this spot on a Google Map.
36.01362,-78.929396