923 ENGLEWOOD AVE. - BREEZE FARMHOUSE
Built in
1893
/ Modified in
1925-1940
,
c.1950
,
c.1965
In tours
This building does not appear in any tours yet.
Last updated
Sat, 11/24/2018 - 12:18pm by gary
Comments
Built in
1893
/ Modified in
1925-1940
,
c.1950
,
c.1965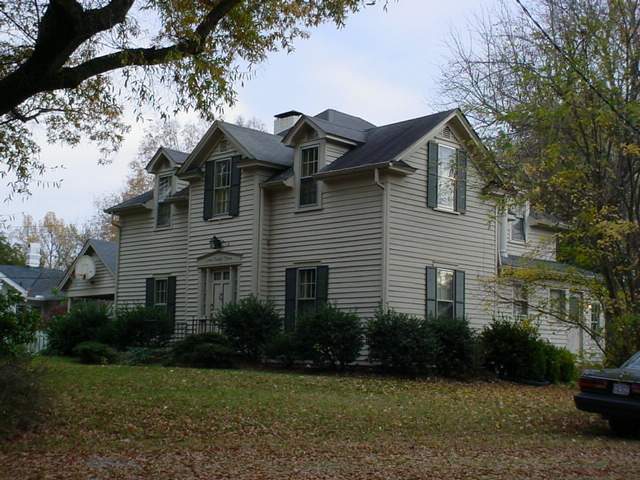 (Durham County tax office)
Large 2-story frame house with a pyramidal hip roof with flanking side-gabled sections and 2 gabled wall dmmers. The central bay is a gabled pavilion. Other original features are weatherboard, 6/6 sash windows, wide plain cornices and wide eave retums. Alterations include a replacement Colonial Revival- style entrance with sidelights, the removal of the original front porch, and a carport and screen porch addition on the east side. Originally the Breeze Farmhouse, built c.1893 by William Asa Breeze on land purchased from his father-in-law, James A. Malone.