In tours
This building does not appear in any tours yet.
Last updated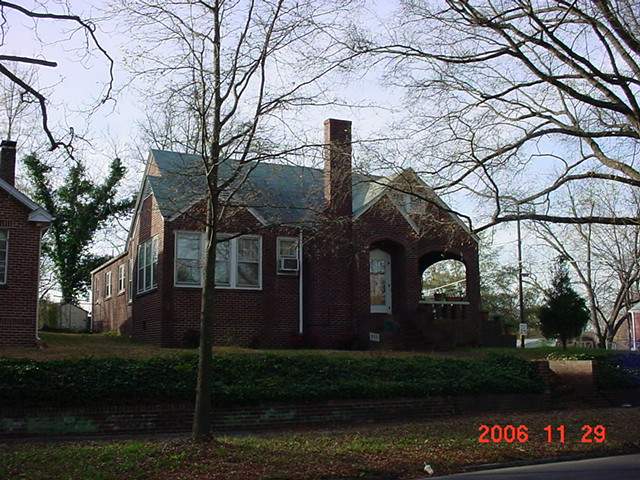 Ira McBroom House. Side-gabled 1 and 1/2-story brick Tudor Cottage with a front chimney, a comer recessed porch with arched brick bays, 6/1 sash windows, and an arched entrance gable. Ira J. McBroom, a bus operator for Durham Public Service Co., was the owner-occupant in 1940.
Garage. Ca. 1935. Flat-roofed btick garage contemporary with the house.