BEALL WOOD AND COAL / MURDOCK ICE AND COAL
In tours
This building does not appear in any tours yet.
Last updated
Fri, 07/08/2011 - 11:14pm by gary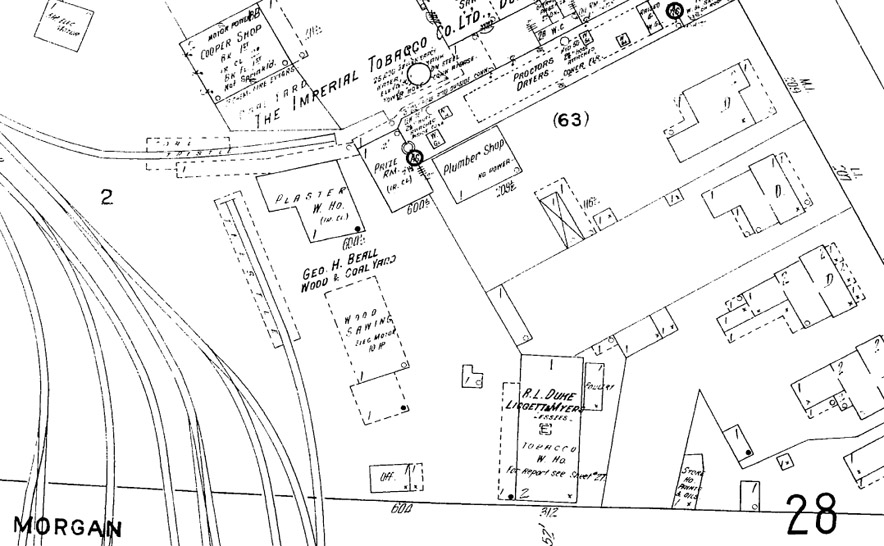 1913 Sanborn Map.
The Beall Wood and Coal Company, initially located on West Pettigrew Street, was established on Morgan Street adjacent to the Imperial Tobacco Company and the Norfolk Southern RR beltline between 1905 and 1907. Their business proposition was simple: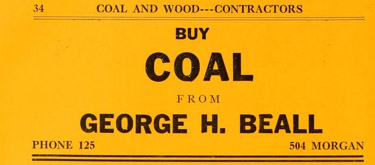 George Beall lived at 413 South Duke until ~1911, when he moved to a house on the corner of Morehead Ave. and Vickers Ave.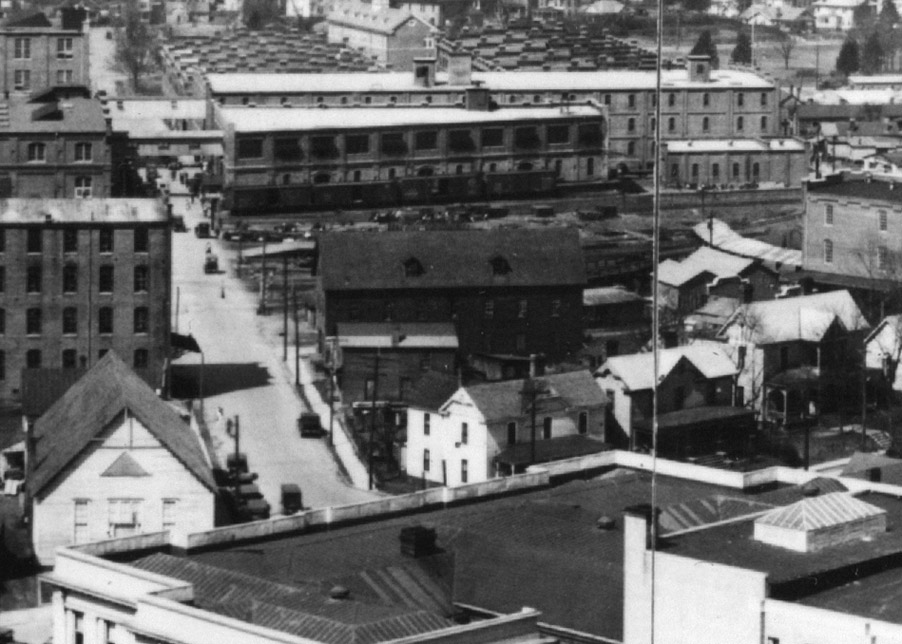 Looking west on Morgan St. from Morris, ~1926. The Beall Wood and Coal Co. is partly visible on the right, but mostly obscured by the 2+ story wood-frame Brodie L. Duke Tobacco Prizery #1.
By 1928, Beall's company was out of business and had been replaced by the Murdock Ice and Coal Company. Albert Allen Murdock (h. in 1950, 3310 Roxboro Rd.) had a previously successful Ice and Coal business on Ramseur St., called "City Ice and Coal." A new structure was built fronting on Morgan St. in 1928.
The company was run by AA Murdock's son, J. Allen Murdock until 1948, when he died. AA Murdock, the father, took over management of the business in 1950.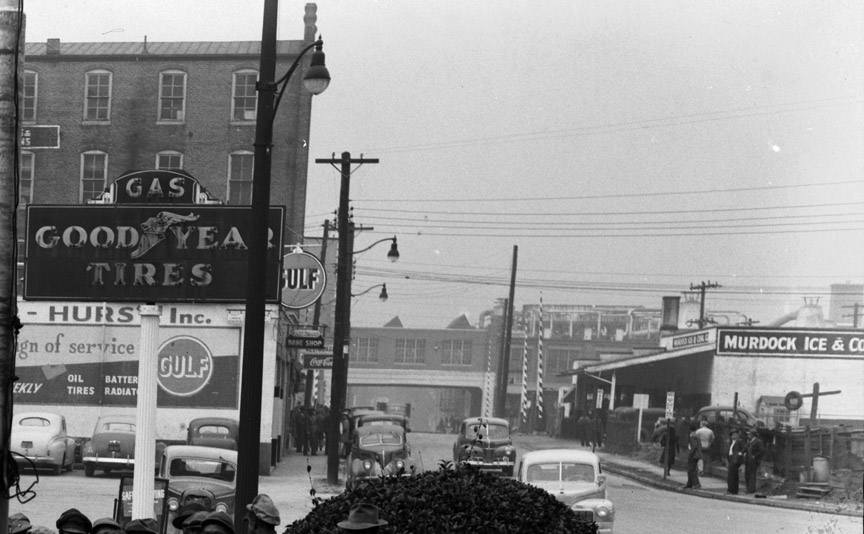 Looking west on Morgan from Morris, 02.16.48
(Courtesy The Herald-Sun Newspaper)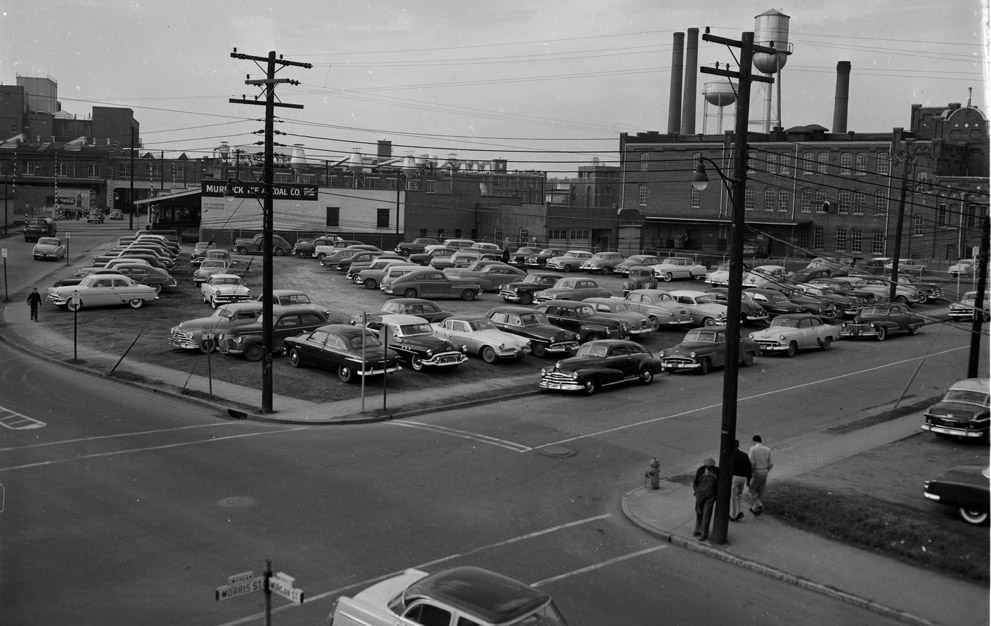 Looking west from Morris, mid 1950s
(Courtesy The Herald-Sun Newspaper)
Below, a closer view, mid 1950s.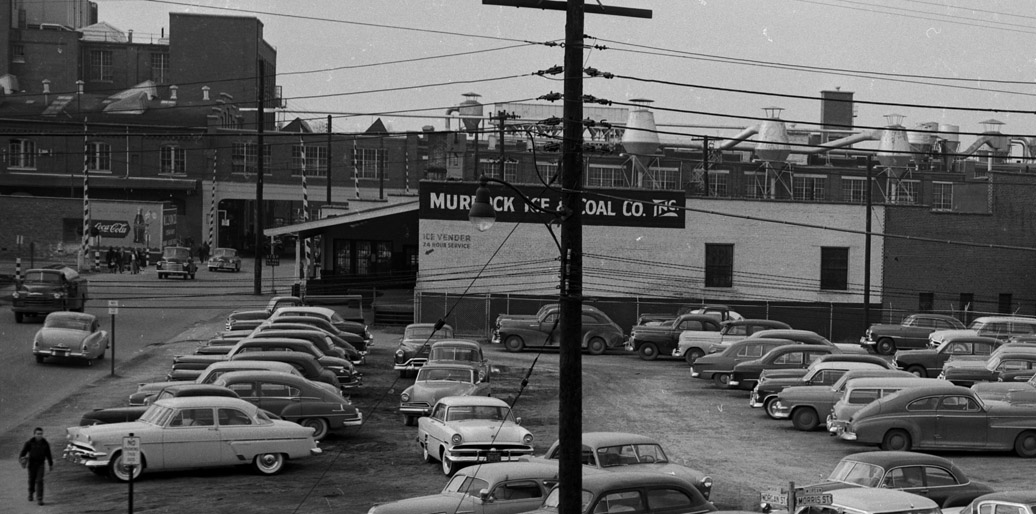 (Courtesy The Herald-Sun Newspaper)
It isn't clear to me when the company went out of business, but ice and coal dealers weren't exactly in high demand after the mid 1950s. The building appears to have been demolished sometime between 1977 and 1994.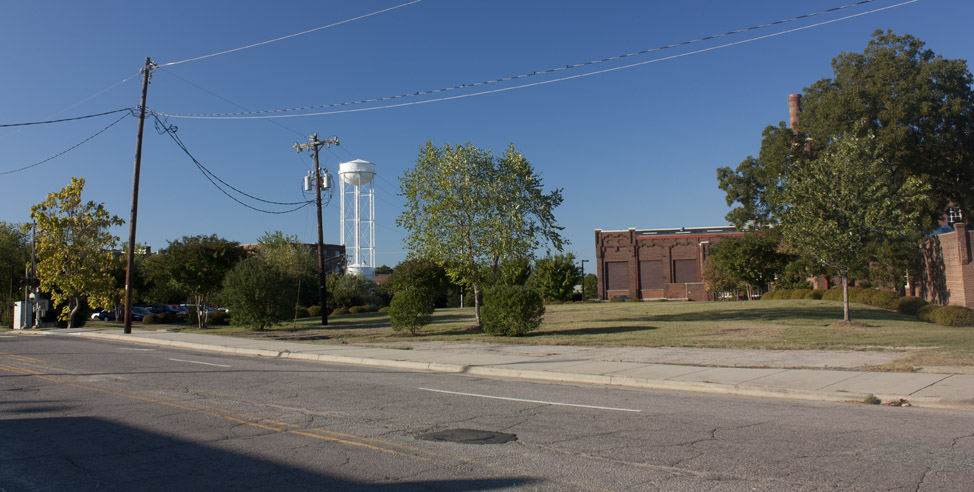 10.02.10
Find this spot on a Google Map.
35.998752,-78.904769