BELVIN'S GROCERY
Built in
1907-1911
/ Demolished in
~1980
In tours
This building does not appear in any tours yet.
Last updated
Thu, 06/21/2012 - 12:52pm by gary
Comments
Built in
1907-1911
/ Demolished in
~1980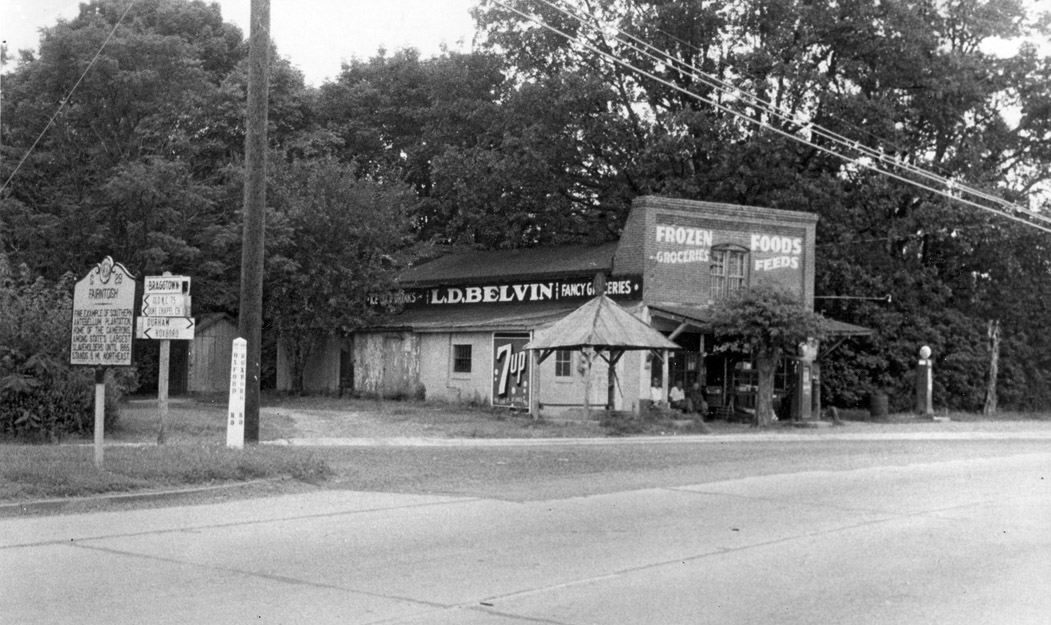 The one-time LD Belvin Grocery, looking southeast, late 1950s.
(Courtesy Bob Blake)
LD Belvin's grocery appears to have been established in Bragtown between 1907 and 1911. I have very little information about the store, although it appears to have been no longer run by Belvin - and potentially no longer a grocery store - by sometime between 1920 and 1923.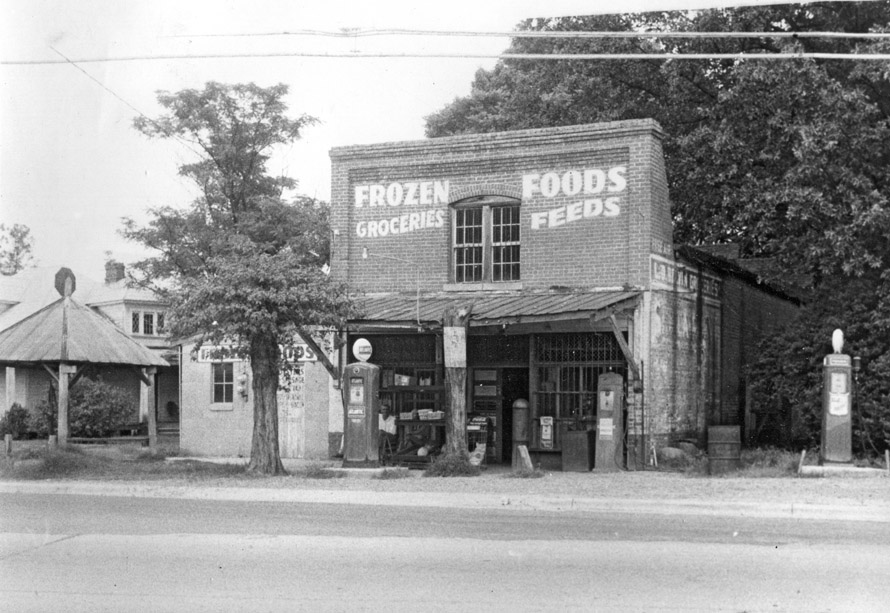 Looking east, late 1950s.
(Courtesy Bob Blake)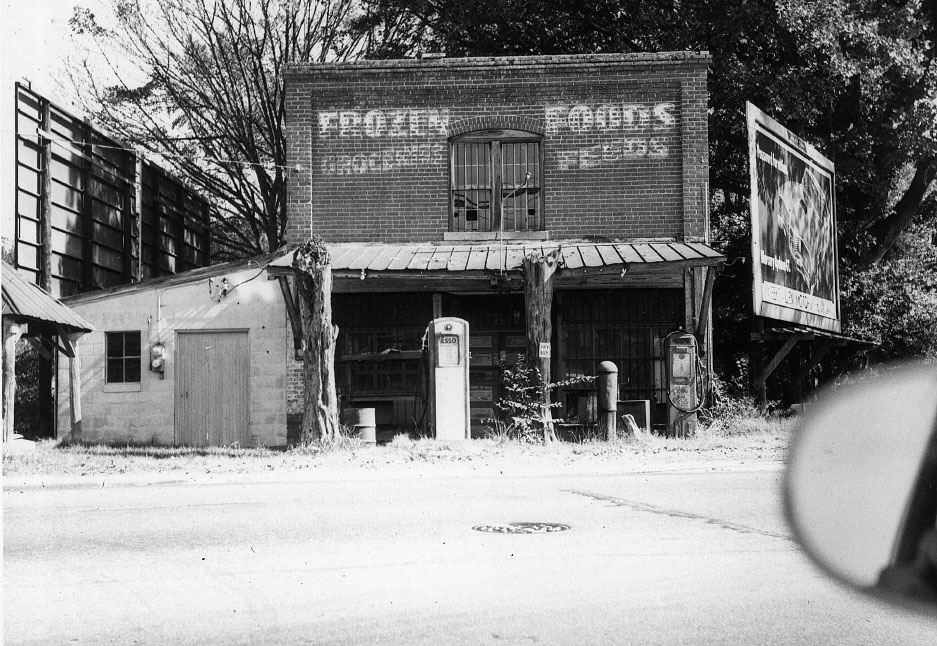 1960s (Courtesy David Southern)
I do not have a clear record of when this building was torn down, but it's long gone today, replaced by the vehicular entrance to a fried poultry mecca.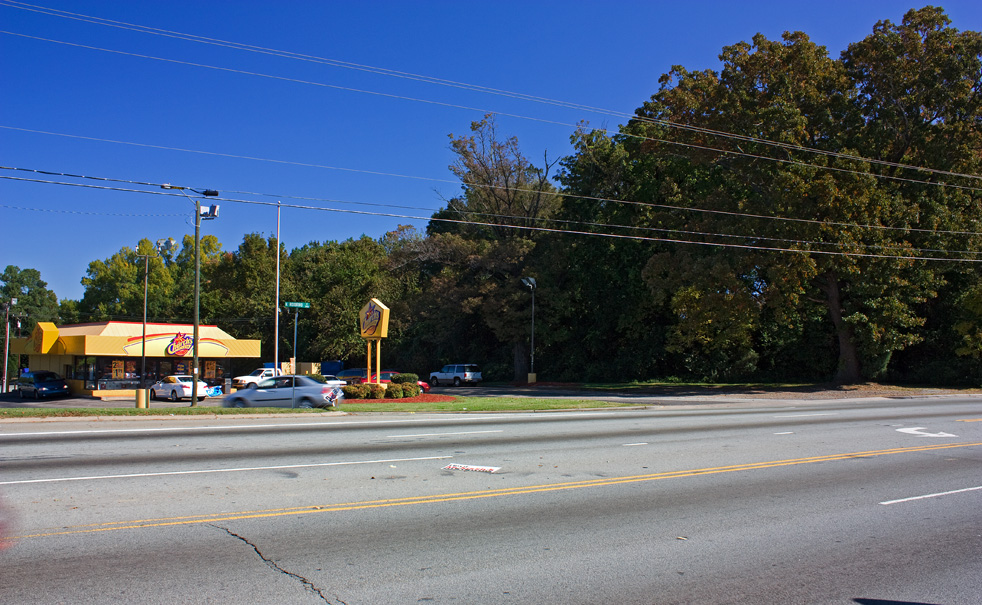 Looking southeast at the junction of North Roxboro Road and Old Oxford Highway, 10.26.08.
Find this spot on a Google Map.
36.034607,-78.891803