Bryson-Yarborough House, 1930
Bryson-Yarborough House
3225 Surrey Road, ca. 1930, Contributing Building
In tours
This building does not appear in any tours yet.
Last updated
Bryson-Yarborough House
3225 Surrey Road, ca. 1930, Contributing Building
Prominently sited two-story, side-gabled, stone Tudor Revival house with projecting two-story gabled wing at facade. House features exterior stone chimney, wood casement windows, fixed-light, and 6/6 sash, gabled dormers and, centered front entry sheltered by a shed-roofed porch, and original flatroofed side porch at north end; a single-story, flat-roofed weatherboard addition with 6/6 sash at south  end.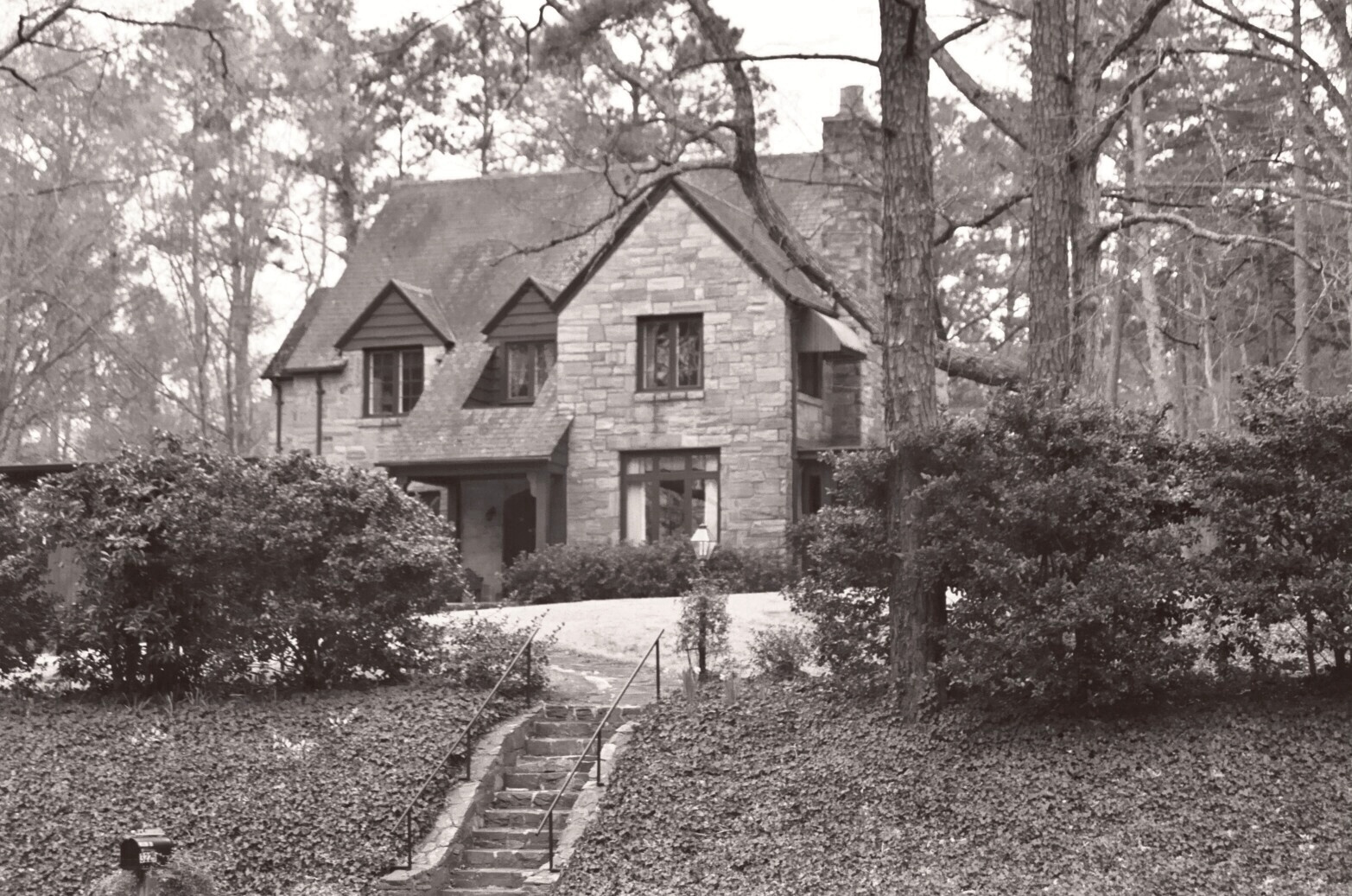 Deeds record that Duke University professor Thaddeus Bryson and his wife Julia bought the land in September 1929 and lived in the house through 1947. The city directory shows Edwin S. Yarborough Jr. and his wife Doreen here in 1948. Edwin Yarborough was president of J.M. Mathes Co., a tobacco wholesaler.