COCA-COLA BOTTLING PLANT - WEST MAIN
In tours
This building does not appear in any tours yet.
Last updated
Mon, 03/31/2014 - 11:13pm by gary
The Durham Coca-Cola bottling plant, originally located on the southeast corner of N. Church and Liberty Sts., relocated to the southeast corner of Milton Ave. (now Buchanan Blvd.) and West Main St. in 1930. A flat-roofed industrial wing extended off the western and southern facades of the building to accommodate machinery.
In 1966, the bottling plant moved to Hillsborough Road, and transfered the former plant to Goodwill Industries.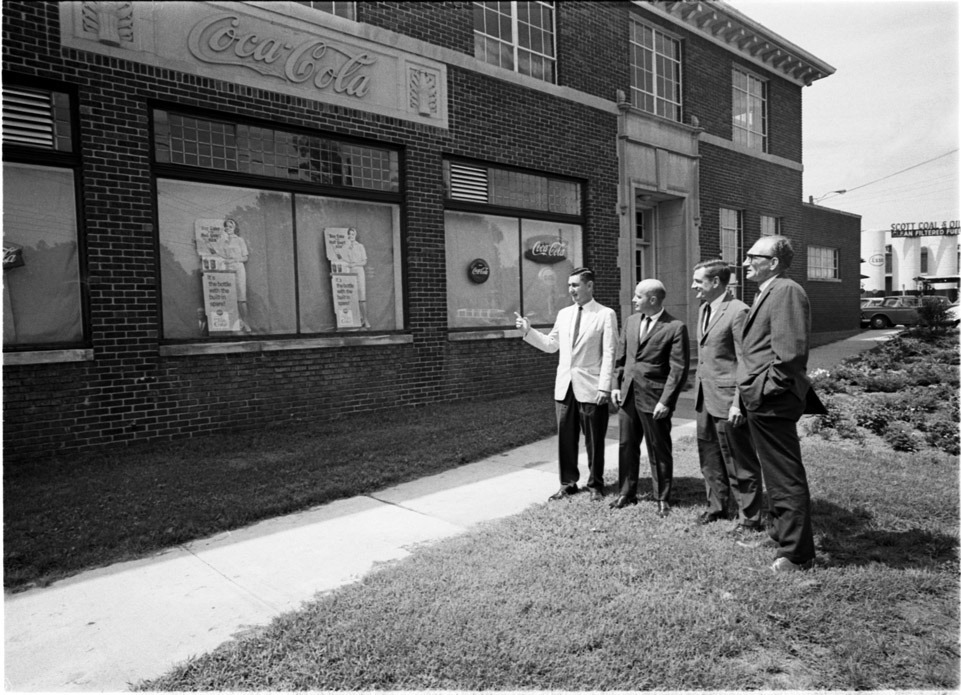 At the time of property transfer, 08.11.66
(Courtesy The Herald-Sun Newspaper)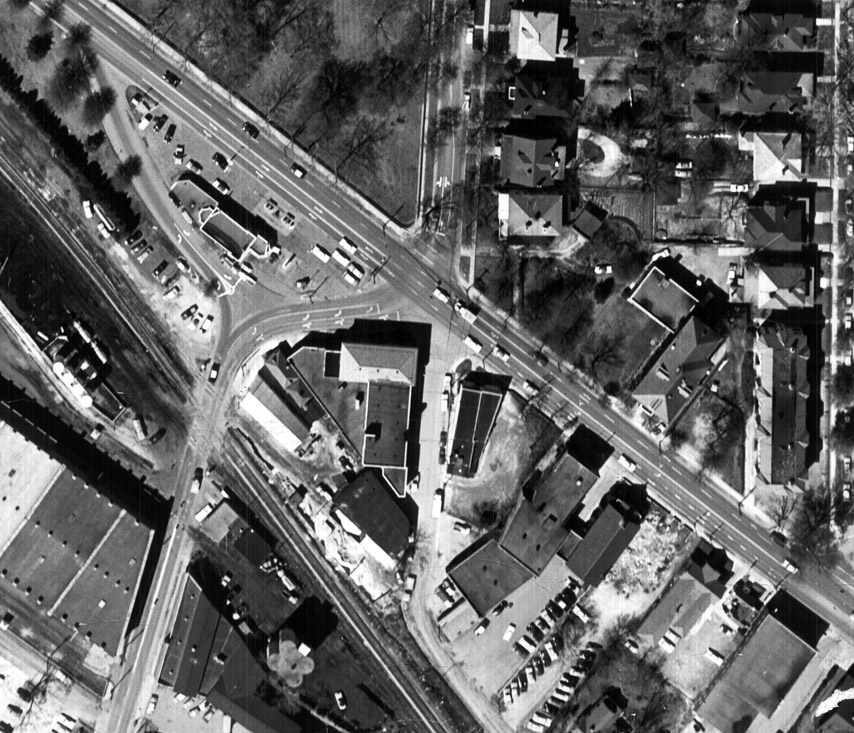 1959 aerial showing the hipped roof Coca-Cola plant at the intersection of Milton and W. Main, near the center of the picture.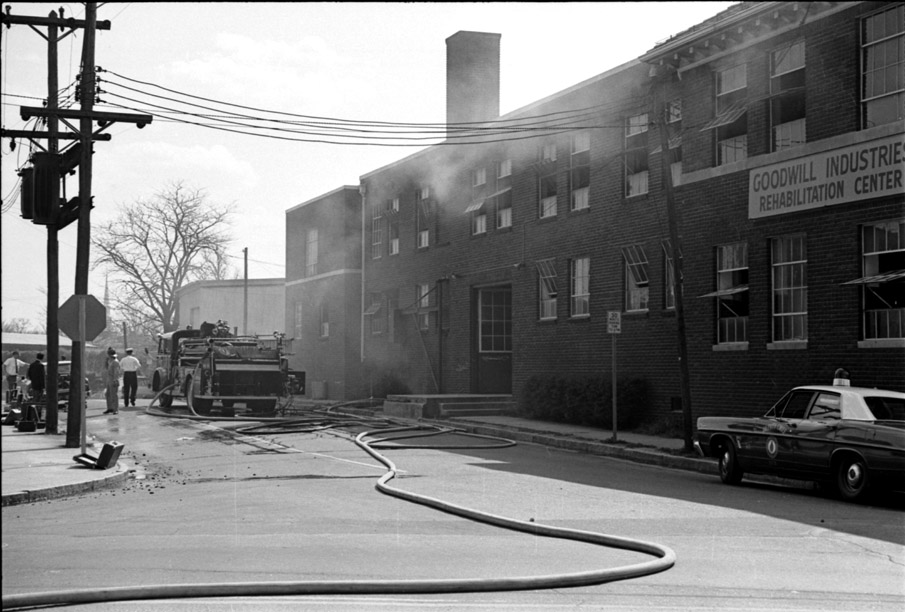 View of the east side of the building during a fire, 03.29.68
(Courtesy The Herald-Sun Newspaper
Goodwill opened up a store in Edgemont sometime during the 1970s or 1980s, in a former Colonial Stores supermarket. They operated out of the former Coca-Cola building until the early 80s as well, before consolidating in Edgemont. By the late 1980s, the Coca-Cola plant was a Kinko's.
Sometime during the 1990s, Kinko's moved to 9th Street, and the former Coca-Cola plant became offices for Duke, which it remains today.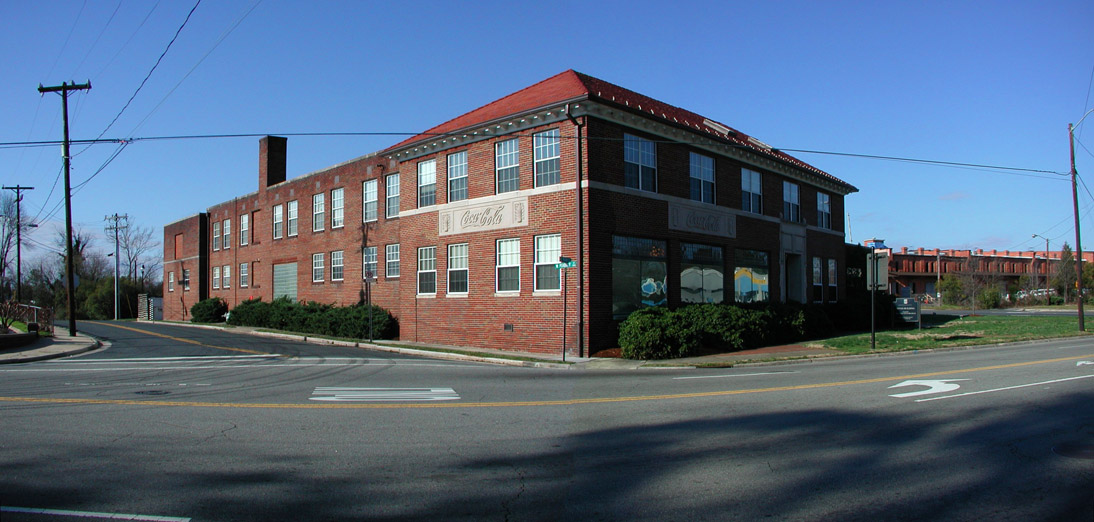 Looking south, 03.17.08
Although I didn't take the above picture from the right angle to show it, I really love this building; and that is almost entirely because of siting - the way that it sits at an oblique angle to the road - a gateway to downtown after leaving West Durham and passing through the oaky portion of West Main in front of Duke's East Campus. It's good architecture, but it's amazing how powerful a reasonably simple building can be just by how it addresses the street.
36.001887 -78.912805