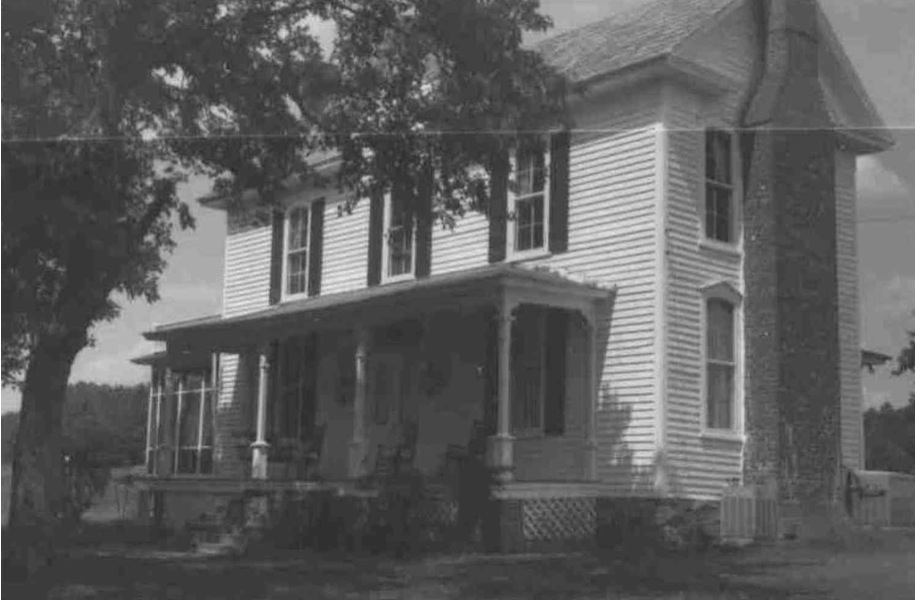 Identified on the 1887 and the 1910 maps of Durham County as the A. Copley and A. R. Copley residence, this tri-gable I-house with simple Italianate and Greek Revival decoration has been beautifully restored by Phillip Latta who purchased it in 1976. Built over a fieldstone foundation, the house is weatherboarded, bracketed by single-shouldered end chimneys with corbelled caps, and has a nearly full facade hip-roofed front porch. An elaborate entry has two paneled double-leaf doors topped by a two-light transom and a pedimented surround; the outermost pair is half glazed and opens outside while the innermost pair is solid wood and opens inside. Four-over-four windows with round-arched tops and pedimented surrounds are placed regularly around the dwelling and on a small one-story rear ell that is contemporary with the main block. Latta has enclosed a shed porch, and added a kitchen ell and a screened porch topped with a balustrade.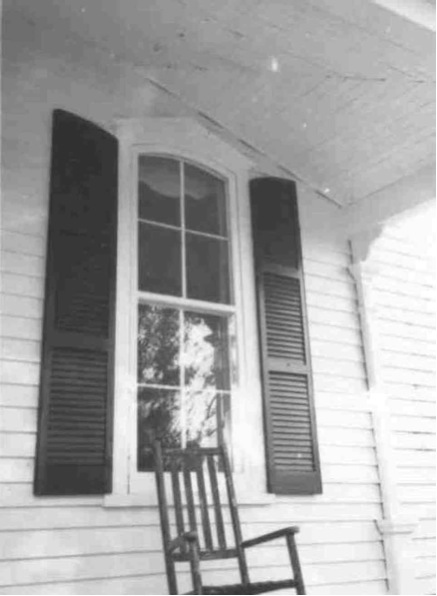 On the interior, Greek Revival, post and lintel mantels and four-panel doors remain, and wide board paneling and flooring have been preserved. A graceful staircase with an Italianate octagonal newel and turned balusters rises from the center hall through a landing to the second floor.
A large number of log and frame outbuildings are grouped around the house. These structures include a mule barn, various storehouses, a corncrib, a smokehouse, a pack house, and numerous tobacco barns and sheds. Near the southern edge of the property, a tenant house was constructed in the early twentieth century to replace a similar one that had burned.