DUKE-WANNAMAKER HOUSE / RHINE INSTITUTE / DUKE CATHOLIC CENTER
Built in
1900-1919
/ Modified in
1965
,
2002
In tours
This building does not appear in any tours yet.
Last updated
Thu, 08/18/2011 - 11:55pm by gary
Comments
Built in
1900-1919
/ Modified in
1965
,
2002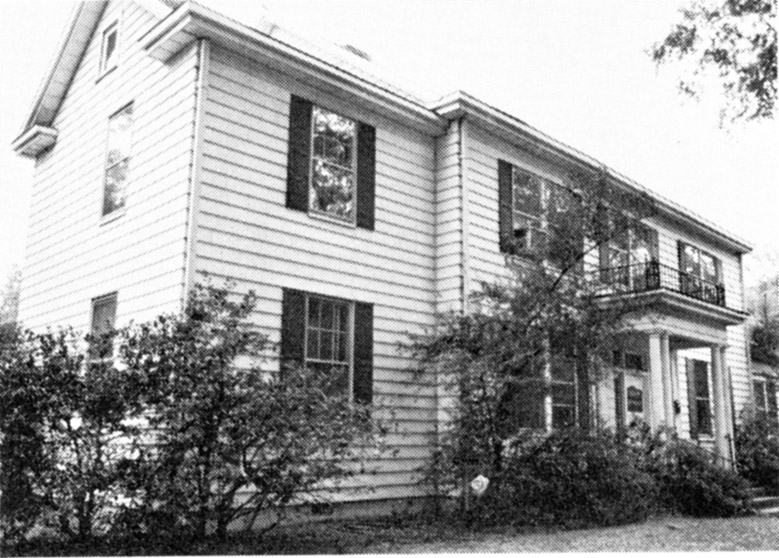 Duke-Wannamaker House, 1980.
A house with a rather unique history sits at 402 N. Buchanan Blvd. Per the historic inventory, BN Duke had this house built for the use of Trinity College at some point prior to 1920. It was used as a boarding house for professors and, during the Women's College years, a women's dormitory before being purchased by WH Wannamaker.
The house seems to appear in the city directories in 1919, occupied by WH Wannamaker. It seems likely that Wannamaker either built or occupied the house when his house on Faculty Row (which he was living in as of 1915) was moved to W. Trinity Ave. in 1916. Wannamaker was a professor of German, Dean of Trinity College, and a Vice Chancellor of Duke. He also was editor of the South Atlantic Quarterly.
Wannamaker appears to have been no longer living in the house by 1934, at which point it was occupied by Rev. George Matthis. By 1940, it was occupied by Albert Kenyon. By 1944, Rev. Dwight M. Chalmers. By 1950, the house had been converted into apartments.
It remained apartments until 1965, when it was donated by "Mrs. Avery" per the historic inventory to the no-longer-so-welcome-on-campus Rhine Institute - i.e. the Foundation for Research on the Nature of Man, i.e. the former Duke Parapsychology Laboratory, which had been housed in the West Duke Building on East Campus since 1927, when it was founded by William McDougall and Joseph Rhine. The FRNM was housed at 402 N. Buchanan from 1965-2002, where its denizens studied psychics using:
  "modern techniques that allow more subtle measurements of psi, such as by looking at the physiological changes or bioenergy characteristics of psychics and healers, or by measuring the telepathic awareness of emotional targets in a simulated dream-like situation. Efforts are made to detect clues that come directly from the psi experiencers themselves, whether they are healers, intuitives, or simply ordinary people who have these extraordinary experiences."
In 2002, the FRNM moved to a new building on Campus Walk Avenue. With the institute so exorcised (you have no idea how long I've been waiting to use this line) the building was claimed by the Duke Catholic Center, who renovated the house with an abundance of vinyl siding and windows; they continue to occupy the house today.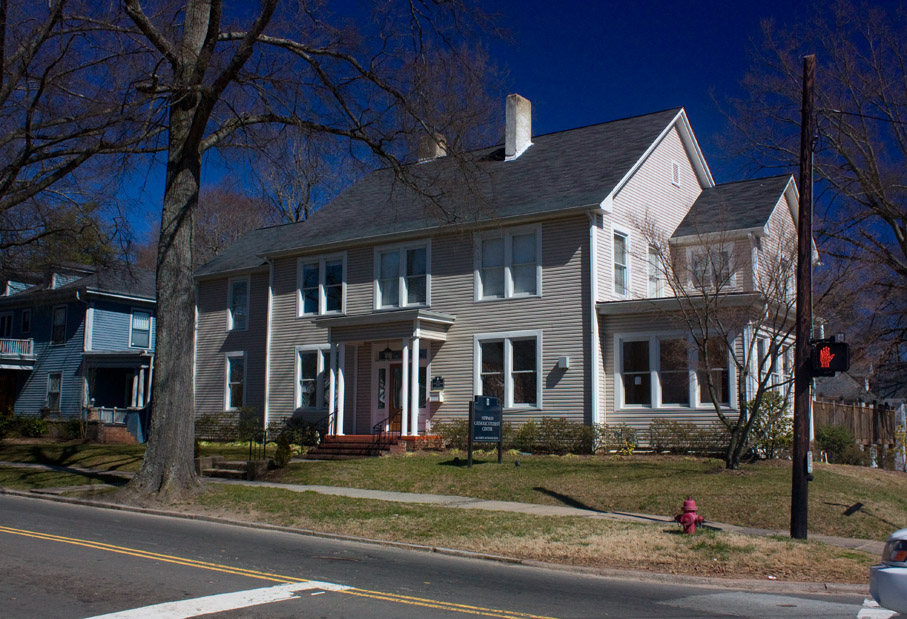 402 N. Buchanan, 03.13.10 Find this spot on a Google Map. 36.005768,-78.912131