DURHAM MISSIONARY ALLIANCE CHURCH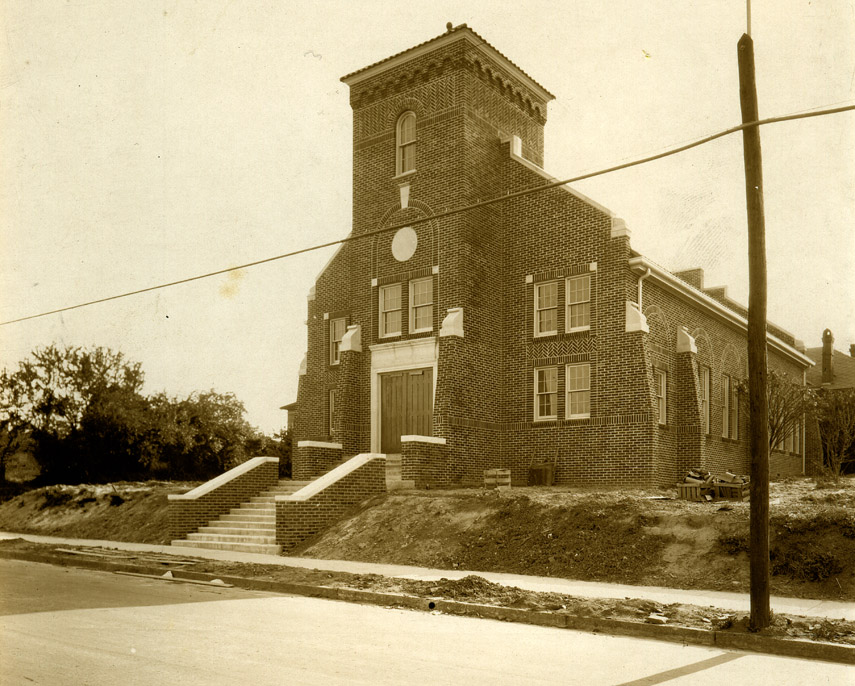 Durham Christian and Missionary Alliance Gospel Tabernacle, 1927
Courtesy Duke Rare Book and Manuscript Collection)
The Durham Christian and Missionary Alliance Gospel Tabernacle built the masonry brick structure on the corner of North Gregson and Lamond Ave. in 1927. The Durham congregation had been established in 1889.
Between 1898 and 1900, the church built a frame structure on the southwest corner of Morgan and Morris Streets. The church incorporated in 1917; this building served the church until the structure on N. Gregson was completed in 1927 - the former structure was torn down and replaced with a service station/car repair facility, which was later torn down and replaced with a curvy Morgan St. and parking for the First Federal/Southbank building.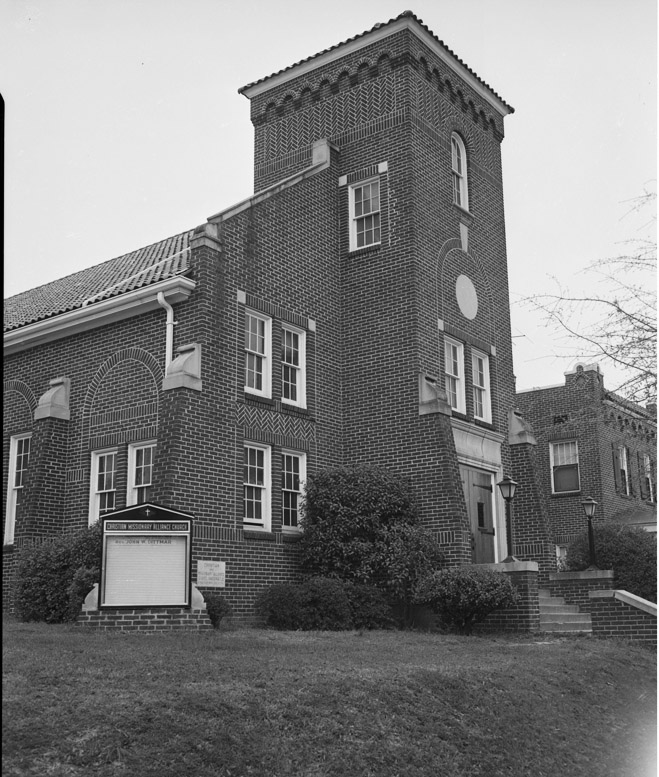 Durham Alliance Church, 1950s
(Courtesy The Herald-Sun Newspaper)
In 1976, 37 members of the church left to form a new congregation in northern Durham on Umstead Road - this congregation still exists as the Faith Alliance of Durham.
The church on Gregson later (I don't know when) became known as Trinity Community Church.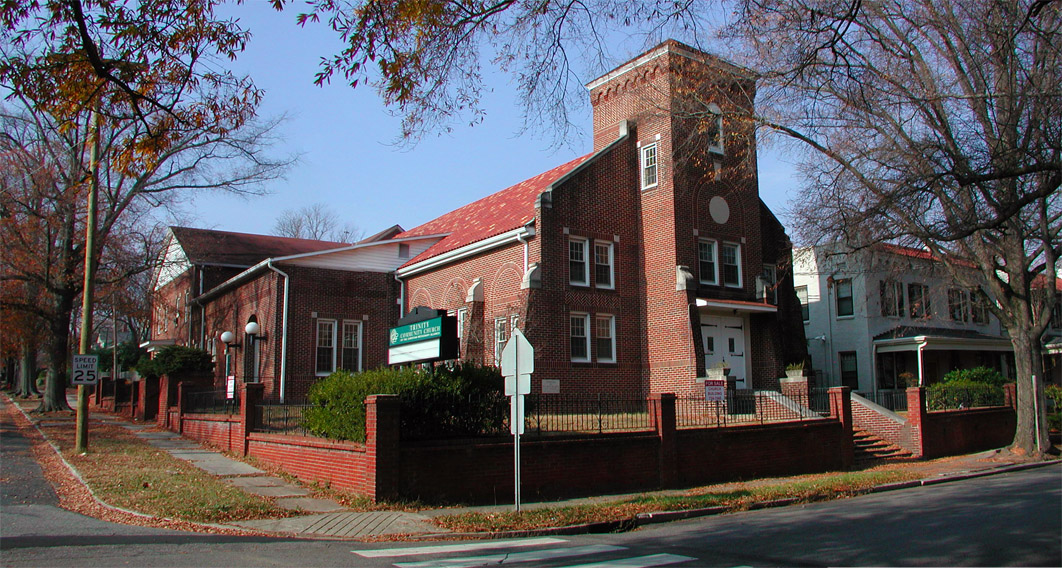 Trinity Community Church, 12.09.07
I'm not sure when they vacated the building (or whether they are the same congregation that now seems to be located in Cary) but the building is now used by Reality Ministries.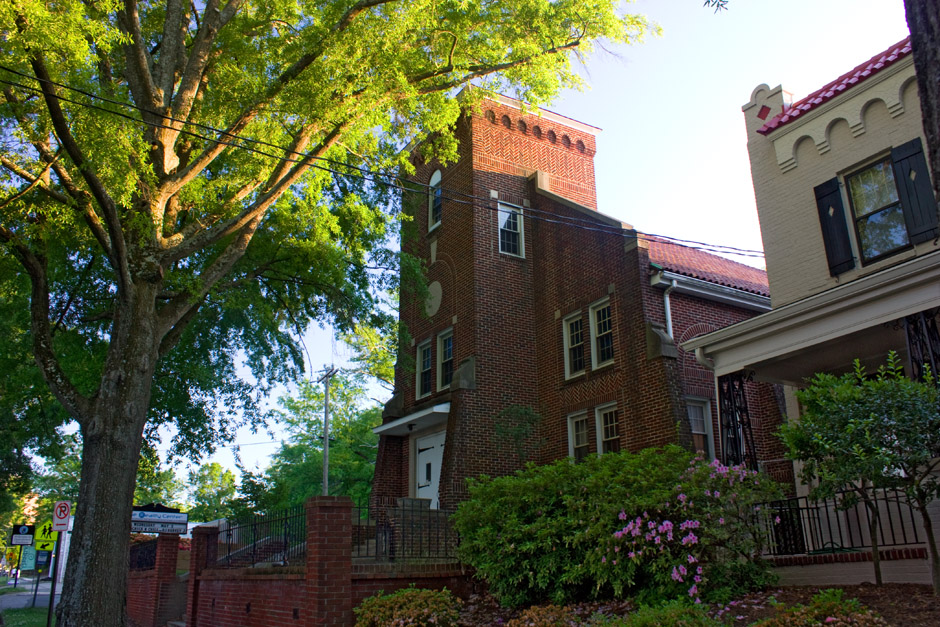 Looking southwest, 05.04.10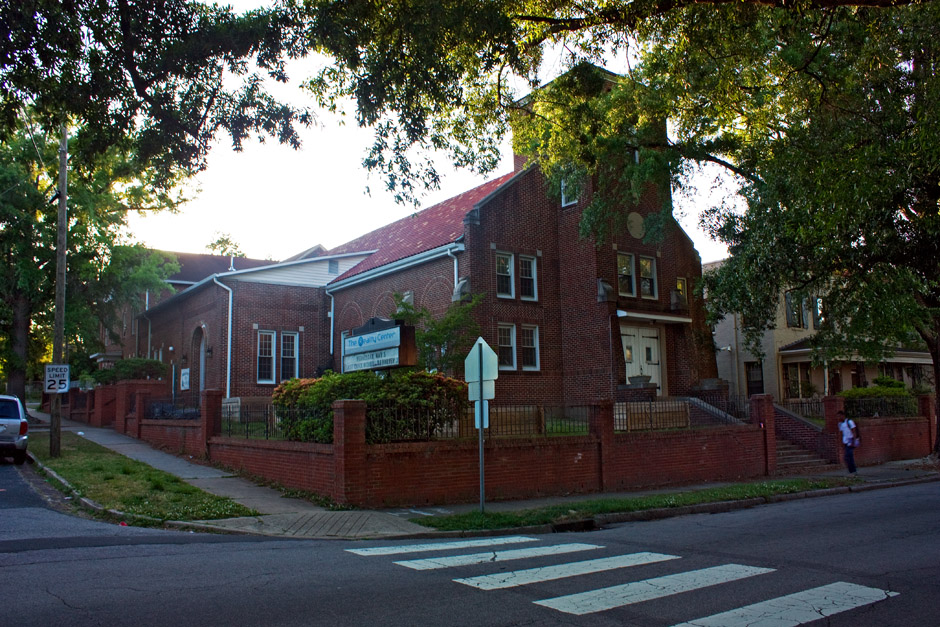 Looking northwest, 05.04.10
[For any of you that have read Joel Kostyu's book, the top picture is mislabeled as the synagogue on Liberty St. - it appears to have been mislabeled on the back of the photo by Wyatt Dixon]