FARMERS EXCHANGE COLD STORAGE / FREEZER LOCKERS
In tours
Last updated
Tue, 09/03/2013 - 11:52am by gary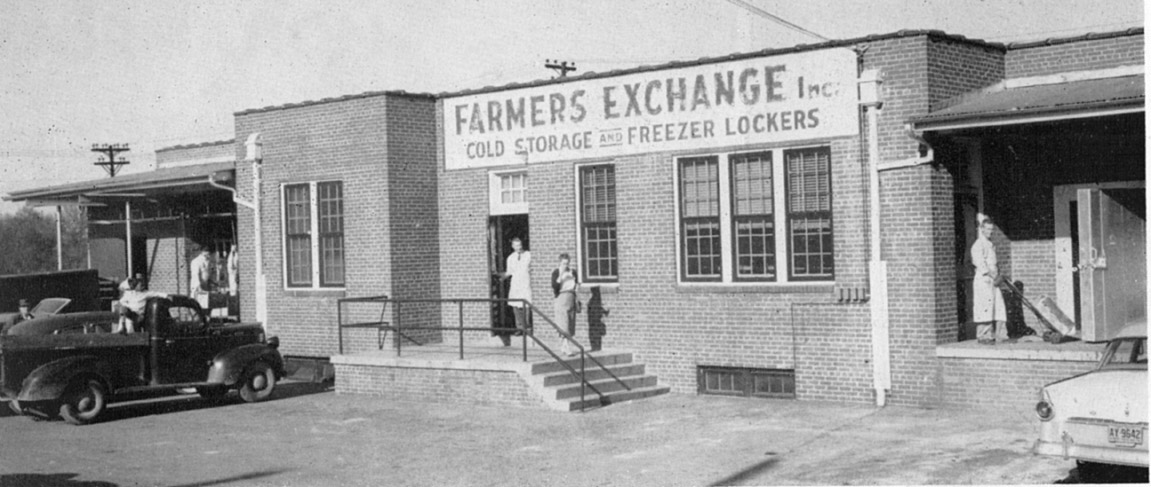 1956 (From "This is Central Carolina Farmers Exchange")
The Cold Storage and Freezer Locker Plant in Durham offers all services needed for the complete processing and storage of meat for farmers and others. Processing starts with the dressed carcasses, which farmers bring to the plant or which the plant has bought for those wanting meat. For a nominal charge it is cut, processed, wrapped in convenient size packages and frozen. There are 9 refrigerated rooms kept at different temperatures. Some are 10 degrees below zero for quick freezing, some at zero for storing and some just above freezing for chilling and aging meat. One thousand freezer lockers, kept at zero degrees, are available for renting by those who have no home freezer and those who want additional freezing space.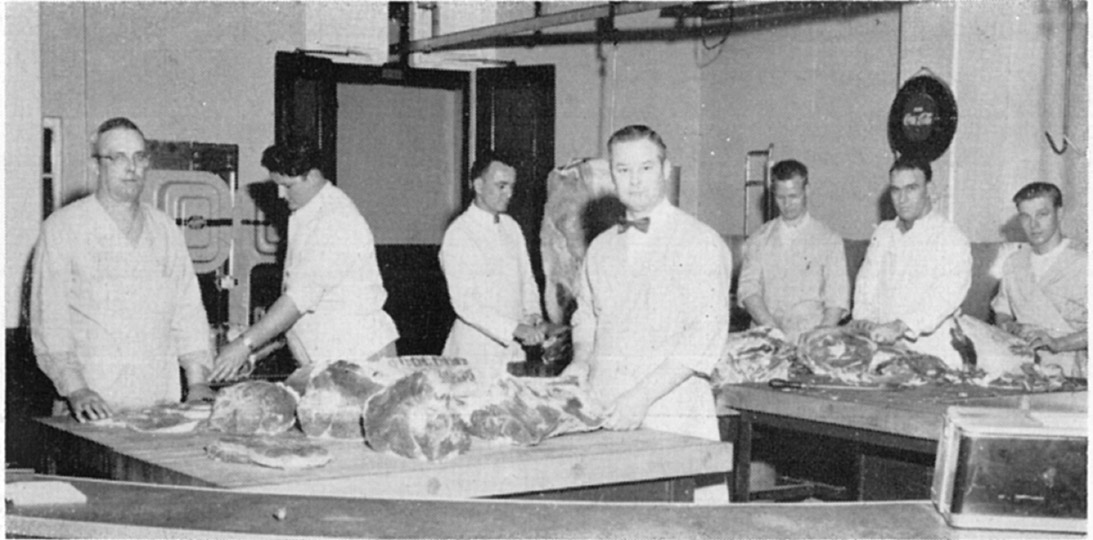 1956 (From "This is Central Carolina Farmers Exchange")
Complete meat processing is done here exactly according to the customer's wishes. Meat is cut, sliced, ground, and wrapped for freezing by these men. C.W. (Demp) Shaw, center foreground, is manager of the Freezer Locker Plant.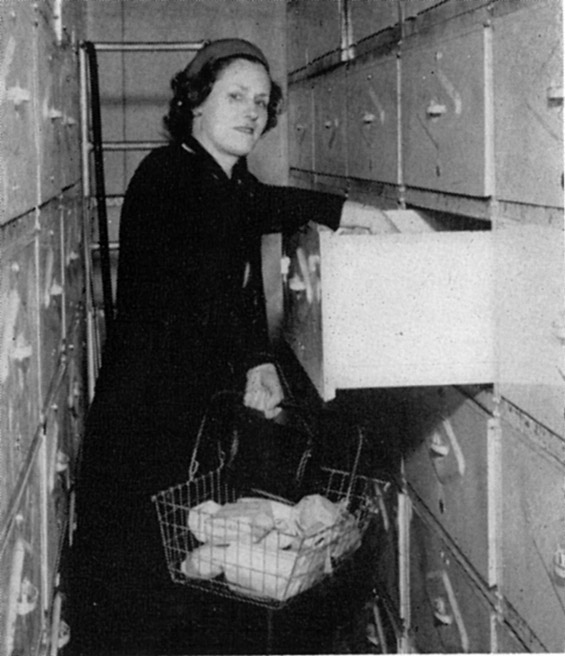 1956 (From "This is Central Carolina Farmers Exchange")
Customers who rent the 1000 private locker boxes carry their own key and have access to the lockers at any time.
---
The building is occupied by Scoggins Heating and Air Conditioning as of 2013.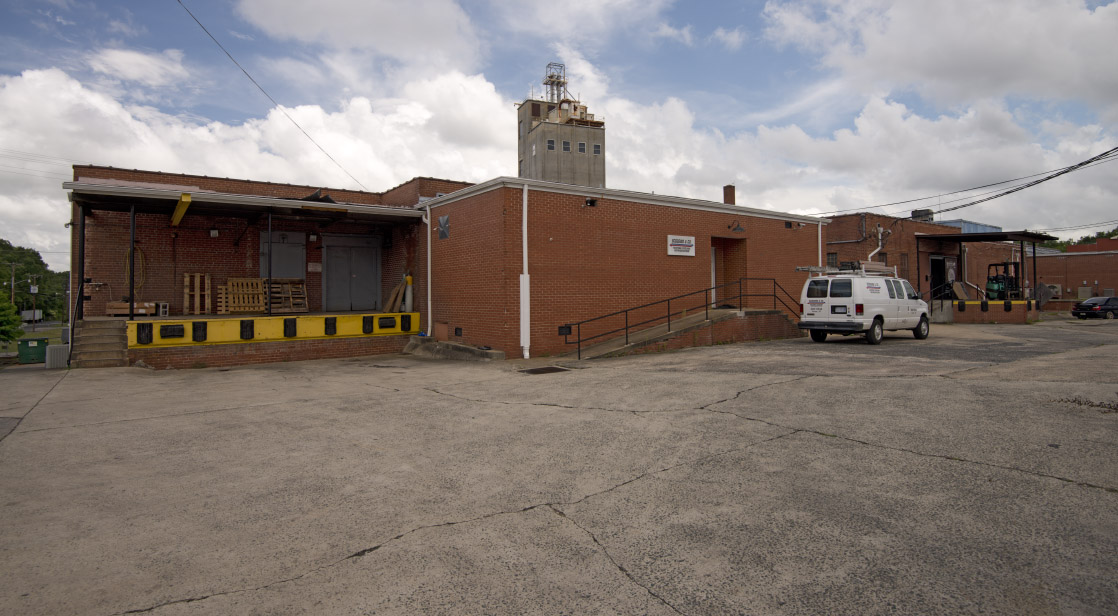 07.03.13
(Photo by Gary Kueber)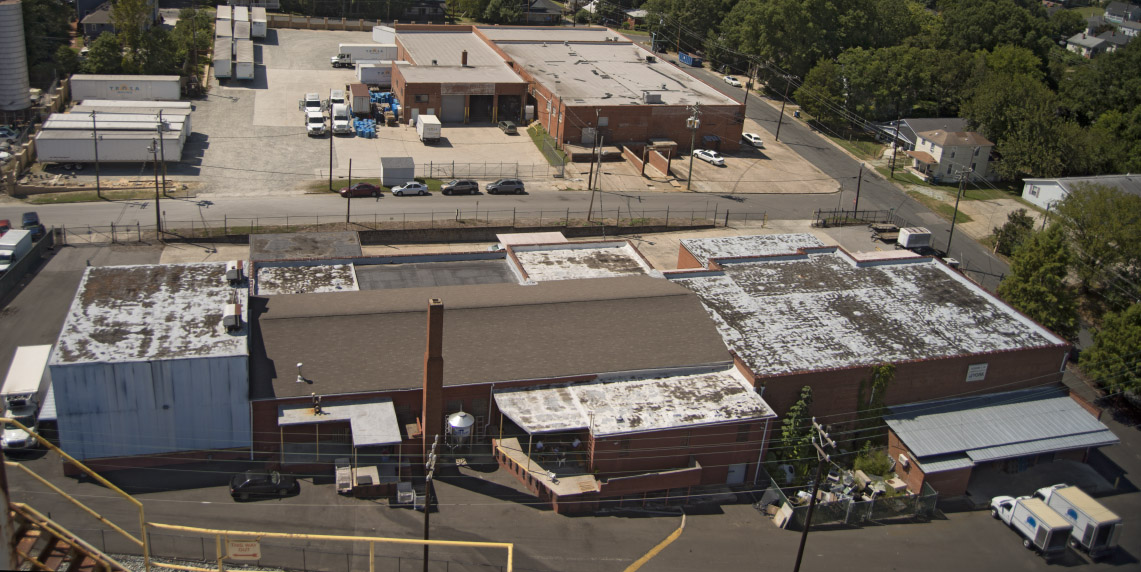 08.30.13 (Photo by Gary Kueber)