FOWLER'S FOOD STORE - ROXBORO ROAD
Built in
1942
/ Demolished in
2011
In tours
This building does not appear in any tours yet.
Last updated
Thu, 08/18/2011 - 11:50pm by gary
Comments
Built in
1942
/ Demolished in
2011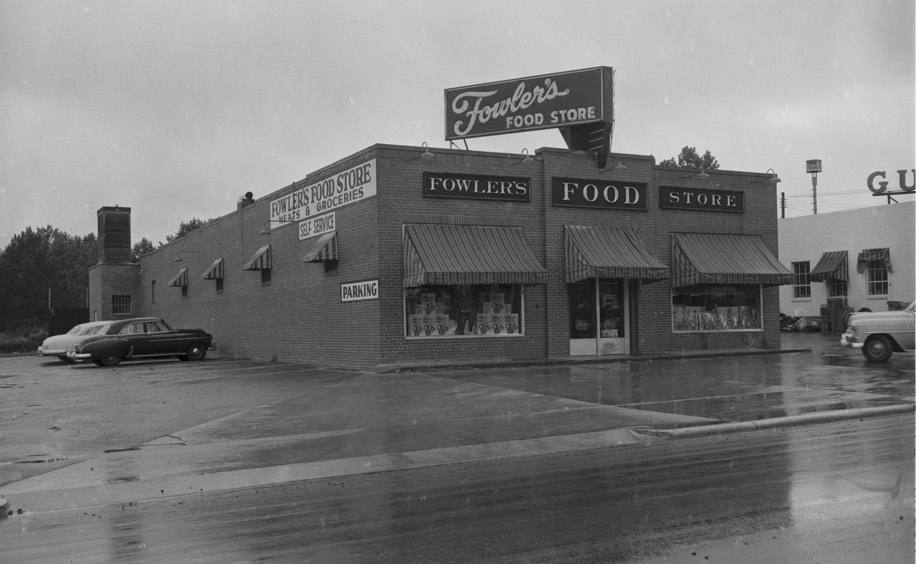 Looking northwest from Roxboro Road, 1950s.
(Courtesy The Herald-Sun Newspaper)
Fowler's Food Store was founded in Chapel Hill by the Fowler family in the 1920s. The store occupied several locations on West Franklin Street; in 1942, the grocery opened a Durham location on North Roxboro Road, just south of East Club Blvd. In 1950, the store is noted to be the "first modern super-market in the Bragtown area. They carry a complete line of quality meats, produce, frozen foods, and groceries, and feature quality, economy, complete variety, and home delivery. Owners are RL Fowler and MM Fowler, the former being in active charge."
After the family sold the Chapel Hill store in the mid-1970s, the Durham store became the one-and-only. The grocery changed at that time to focus heavily on wine and more 'gourmet' food items. It remained at the North Roxboro Road location until ~1981, when it became one of the original tenants of Brightleaf Square, before moving to the former Dillon Supply building on South Duke St. Fowler's closed for good in 2006, and Parker and Otis subsequently assumed the gourmet grocery mantle in that space.
The former grocery on North Roxboro is currently unoccupied.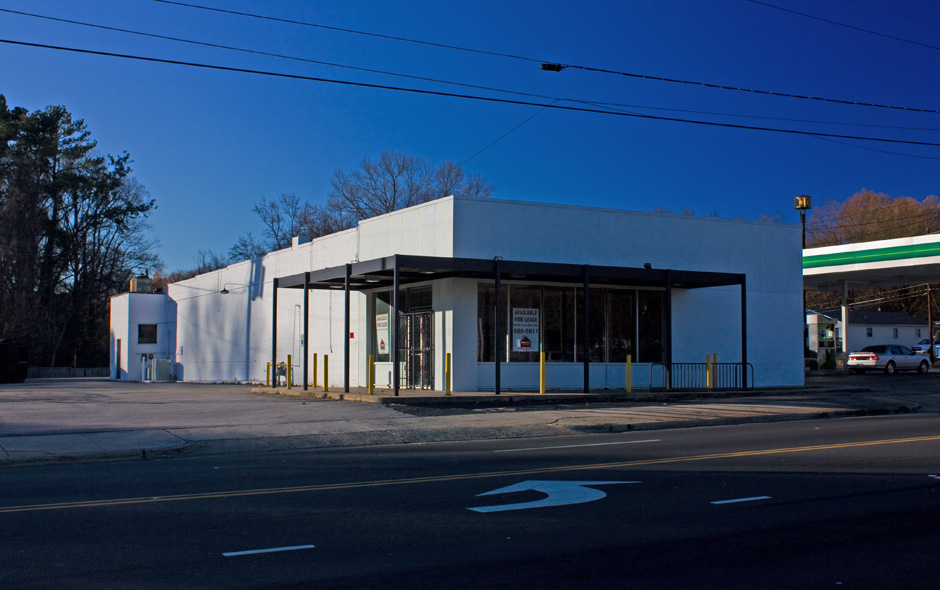 Looking northwest from Roxboro Road, 12.07.08
(As a bonus from our sister ship over at Crumbling Chapel Hill, old + new of the Fowler's in Chapel Hill:)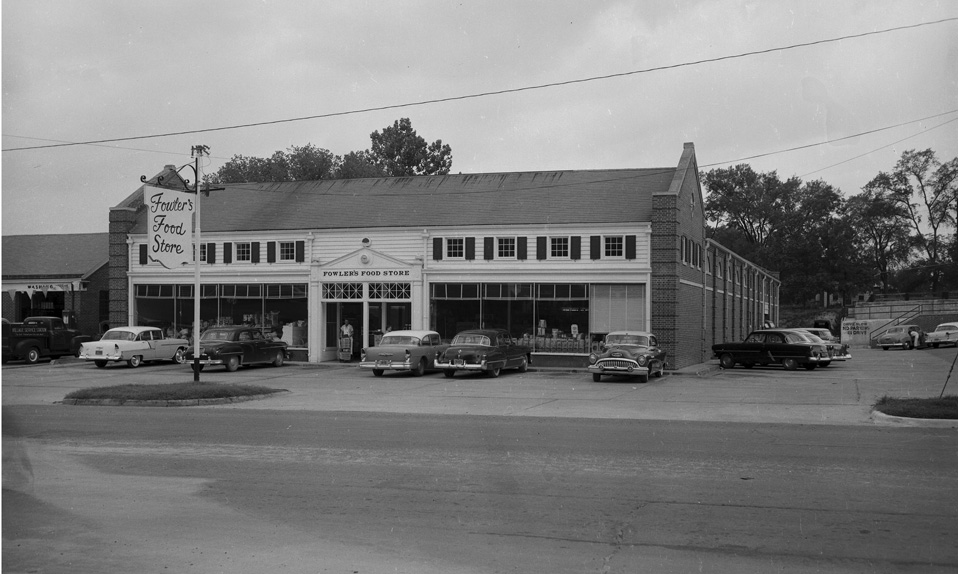 Fowler's on West Franklin St. in Chapel Hill, 1950s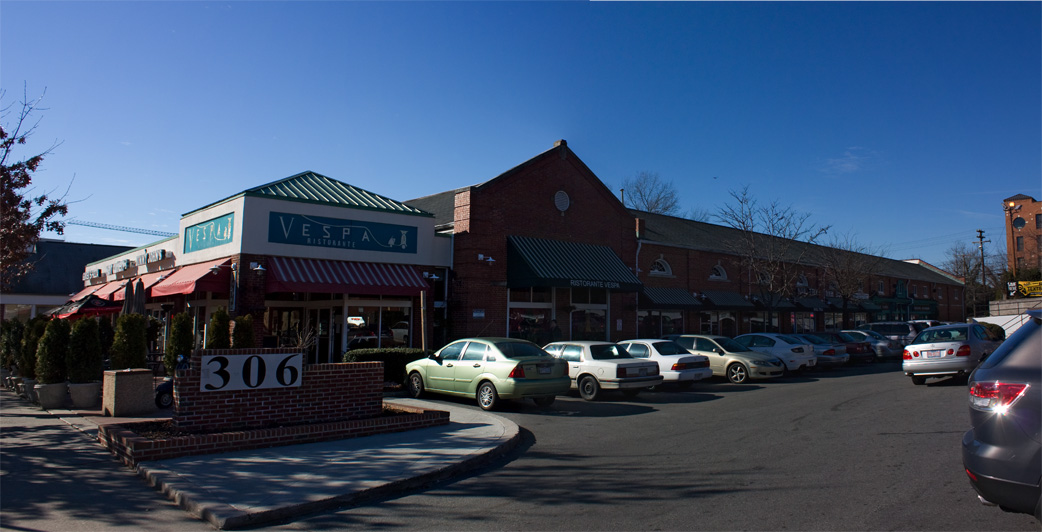 Same building, 01.17.09
Find this Durham spot on a Google Map.
36.019208 -78.890314