FRED ROLL HOUSE- 2003 CHAPEL HILL ROAD
In tours
This building does not appear in any tours yet.
Last updated
Mon, 01/20/2014 - 10:01pm by Karen
(Below in italics is from the 2003 Lakewood Park National Register listing; not verified for accuracy by this author.)
Fred Roll House. Originally a one-story tri-gable house that was expanded to I and 1/2 stories by 1937. The front shed porch has boxed classical posts, and the east bay is enclosed as a sunporch. The porch roof contains 3 gabled dormers. Windows are primarily 6/1 sash, and there is a small east side bay window. The main entrance has sidelights. A 2-story addition tops the rear shed section. Vinyl covers walls and trim. German born nurseryman Fred Roll purchased this house and a 7-acre  tract of land in 1902 and established a large nursery business here. The Roll family still owns the complex. [Roberts; 1937 SM] 
The original house at 2003 Chapel Hill was the first home in the Lakewood district when Fred Roll built it in 1902. Roll, who emigrated from Germany to Raleigh,  ended up in Durham prior to the turn of the century.  Roll was the resident florist at the home of Brodie Duke, on the present site of the Durham School of the Arts. He later set up his greenhouses, home and flower shop directly across from the Casino at Lakewood Amusement Park. According to a few sources (including the NRHP listing), the house that stands there today is a reworked version of the original but I am highly doubtful. Here is a photo of the Roll family in front of the original home.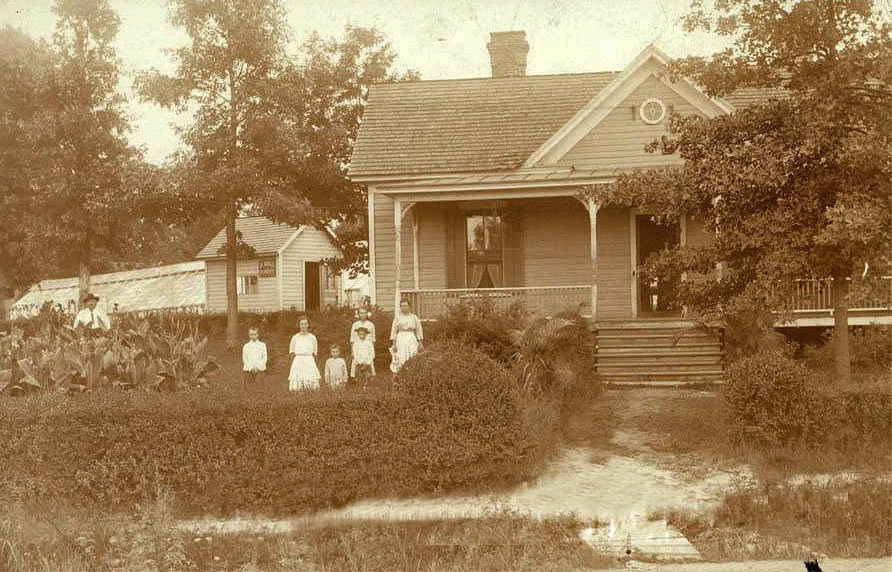 And a 1913 Sanborn map showing the original home's location:
And below is a photo of the current home, which was built sometime prior to 1937, from 2 different angles.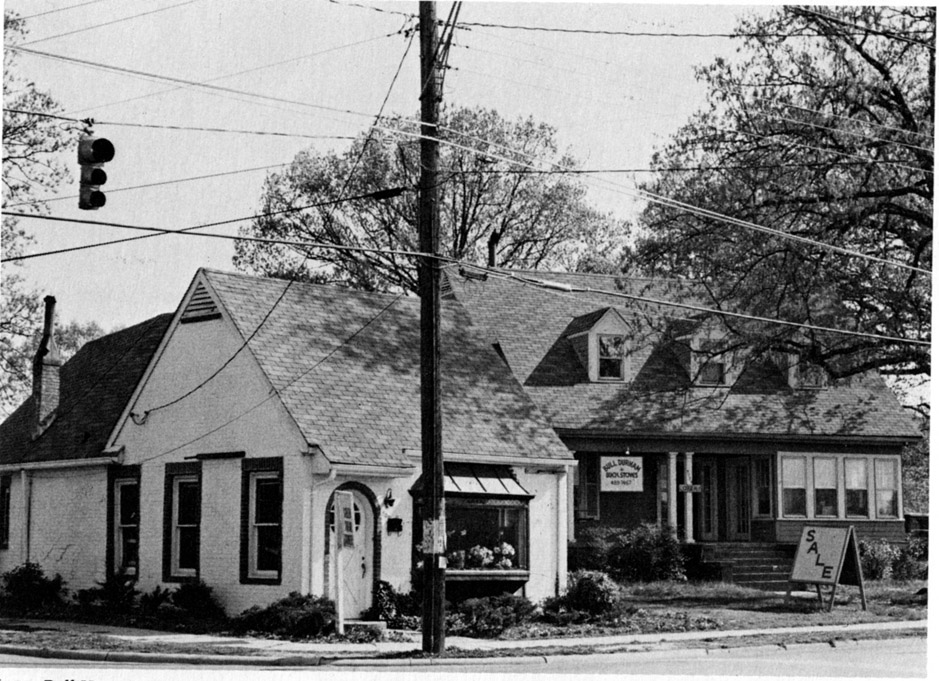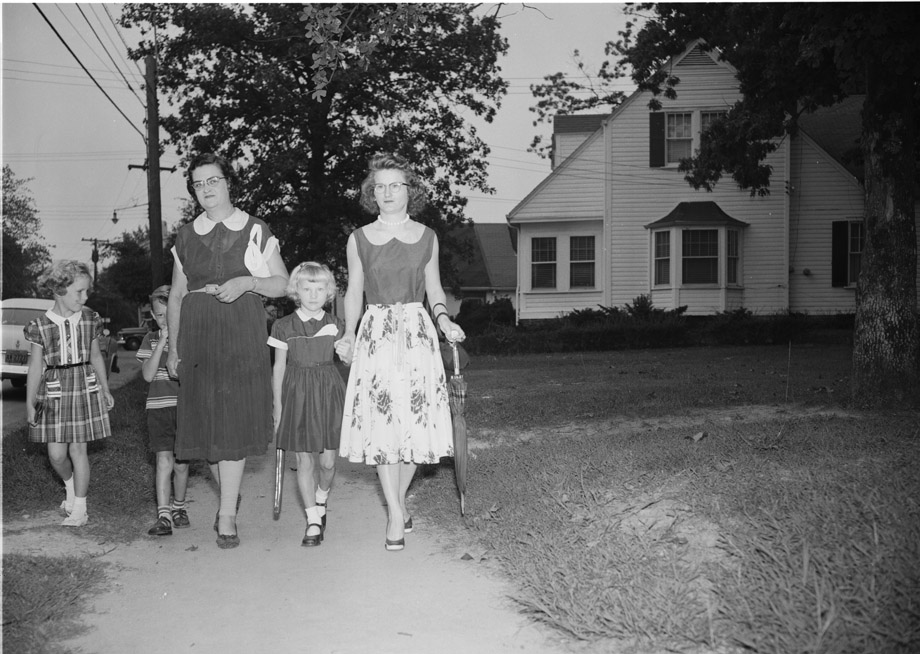 As seen in the 1937 Sanborn map below, the newer home at 2003 Chapel Hill Rd is clearly a different home in both shape and orientation to the road.