GEORGE LYON HOUSE
Built in
1903
/ Demolished in
1975
Comments
Built in
1903
/ Demolished in
1975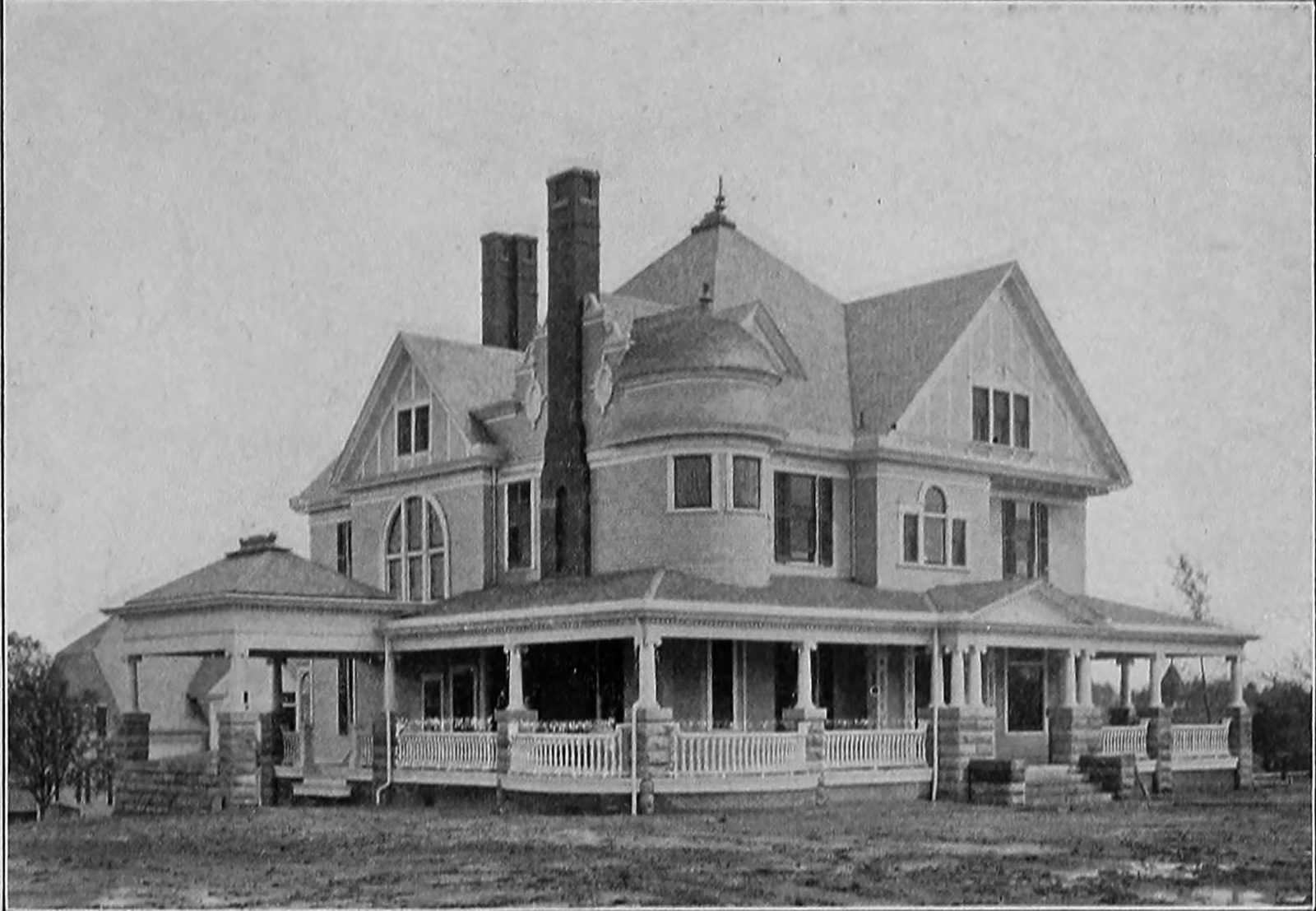 ~1903 (Colonial Southern Homes by Barrett, Charles W.) Retrieved from https://archive.org/details/colonialsouthern00barr
The Lyon-Williams house was built in 1902-03 for George L. Lyon. The Saturday, March 22, 1902, Charlotte Observer reported: "Mr. George L. Lyon has given the contract for the erection of a beautiful home on Morehead avenue to Mr. B. R. Houston to cost someting over $10,000.  It will have ten rooms and will be of modern architecture." Lyon is listed in the 1903 city directory as an "Electrical Contractor and Automobile Manufacturer." Given the still-quite-young demand for cars in 1903, it could be hard to imagine how he could afford a chateauesque house in the exclusive suburb of Morehead Hill, were it not for the fact that his grandfather was Washington Duke.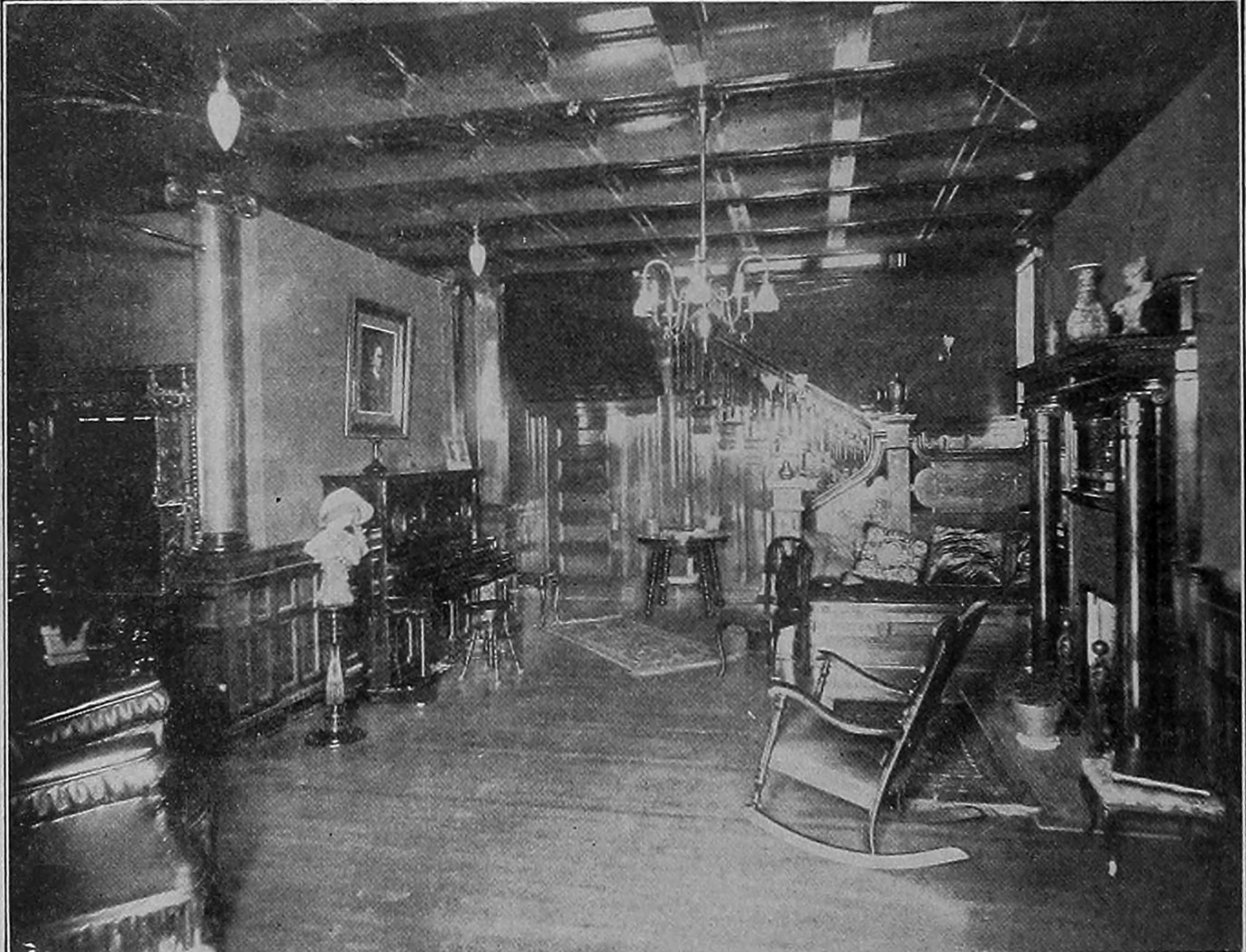 Interior, 1903 (Colonial Southern Homes by Barrett, Charles W.) Retrieved from https://archive.org/details/colonialsouthern00barr
Lyon started the Lyon Automobile garage with Buck Lyon another grandson of Washington Duke. George Lyon had started a machine shop prior to 1900 with WIlliam L Bryan, which they located in the basement of the original First National Bank building. Per Wyatt Dixon, they 'made' the second automobile to "ever appear on the streets of Durham," after Robert Hackney's Stanley Steamer in 1901. It appears that they crafted the car themselves - a "high-wheeled, Durham-produced automobile. It was one-cylinder, chain-driven, and developed eight horsepower."
Sometime between 1905 and 1907, the Lyon Automobile Garage moved into (and possibly built) atwo story masonry structure that extended from West Main through to West Chapel Hill St. near Five Points. (425 West Main St.)
Lyon was also a champion marksman, winning the "Eastern Championship in trap shooting" in 1908, and representing the US in the 1912 Stockholm Olympics in trap shooting. Lyon was married to Snowden Carr, the daughter of LA Carr - who lived one block to the south. Lyon, unfortunately, died of tuberculosis in 1916 at age 35, and the house was subsequently owned by his brother, J.B. Lyon.
In 1957, the Calvert Method School, which had been located next door in the old George Watts house, purchased the Lyon house (also known as the Williams house) in 1957, and constructed a modern kindergarten building between the two structures to expand their campus.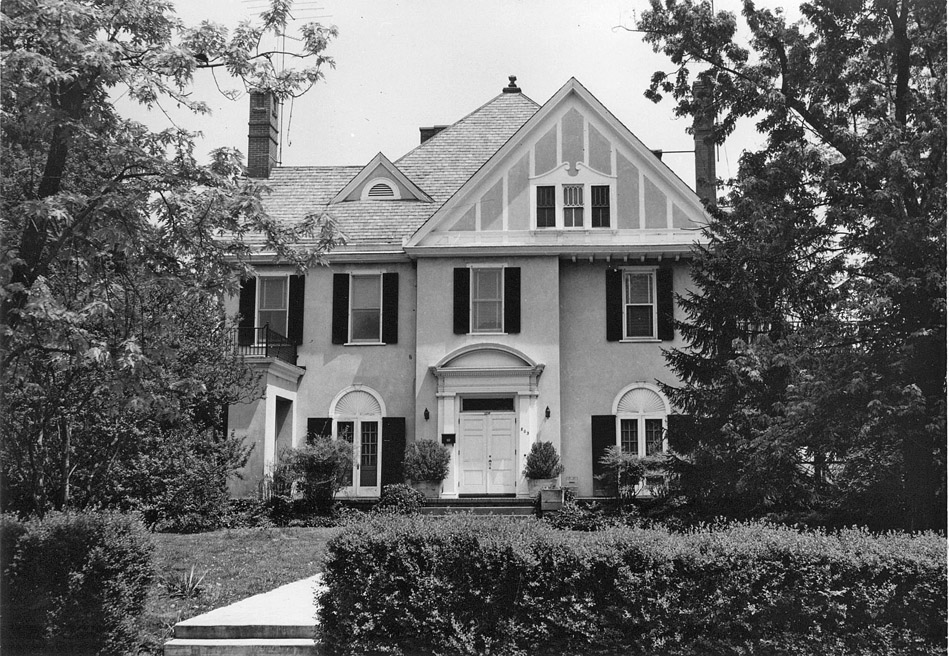 Williams House, 1960.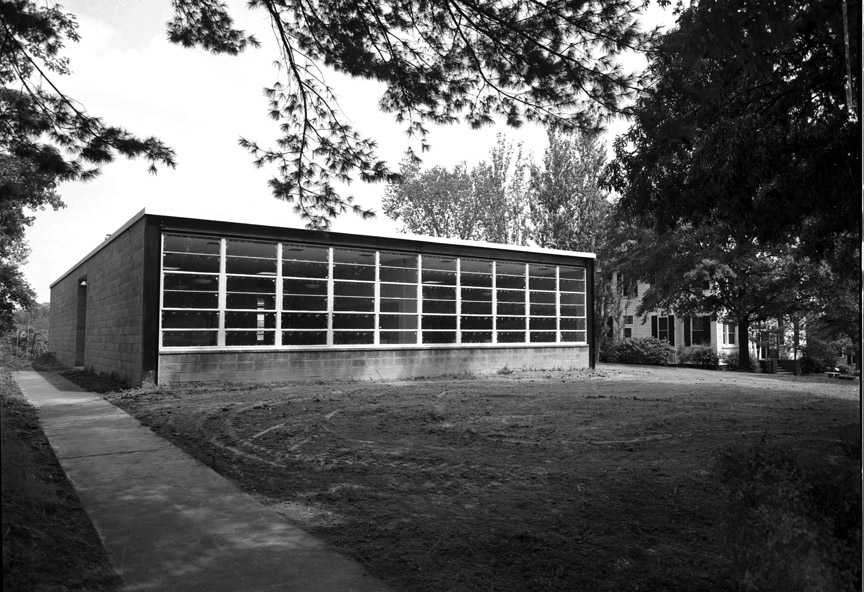 Modern kindergarten building, 1960.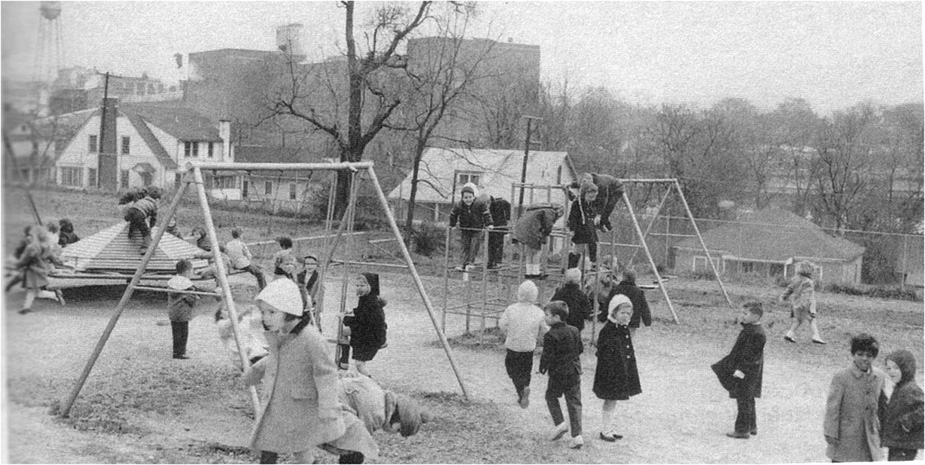 Kids playing in the playground behind the buildings, overlooking Willard St. and American Tobacco, ~early 1960s.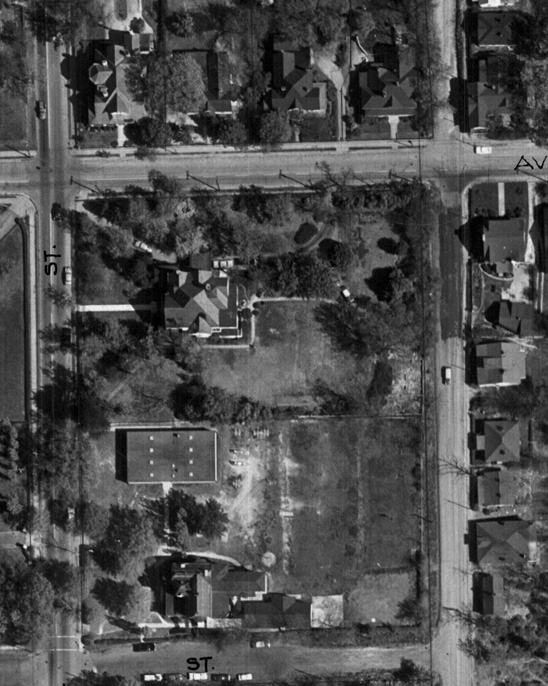 Aerial photo of the whole complex, 1959.
In 1967, the school moved out to 751 (the eponymous Academy Rd.) and expanded to a high school, changing its name to Durham Academy. These houses / buildings were abandoned.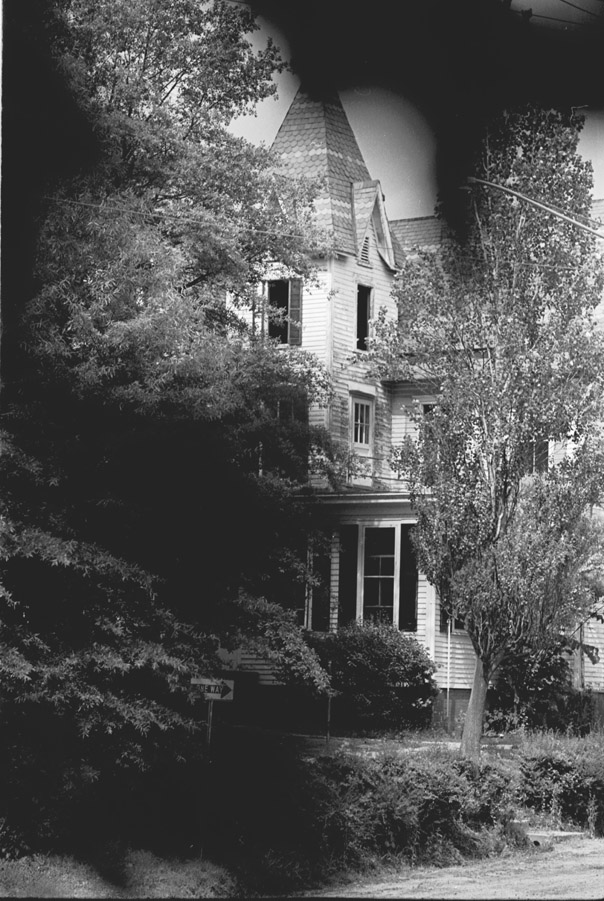 The old Watts house, abandoned, early 1970s.
(Courtesy Herald-Sun)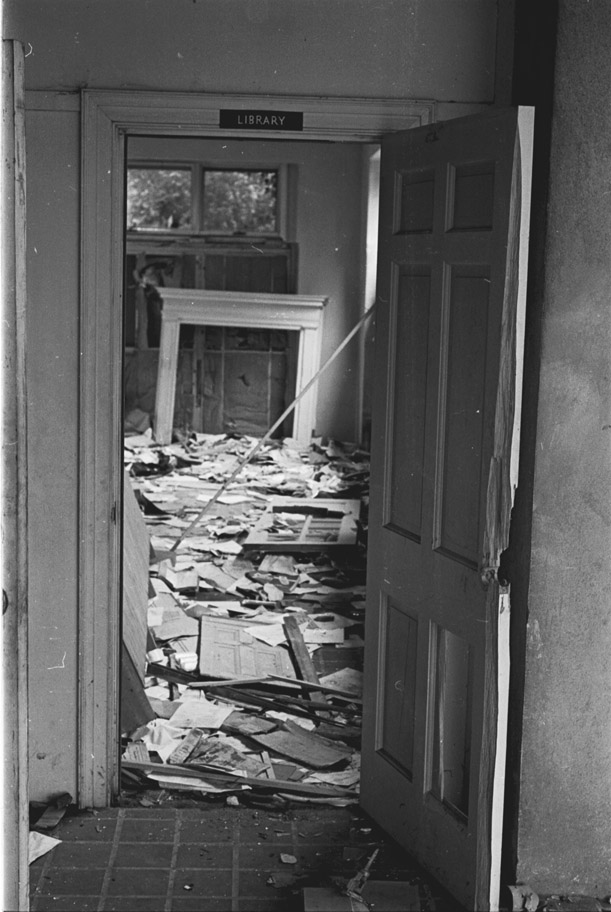 Interior shot, early 1970s.
(Courtesy Herald-Sun)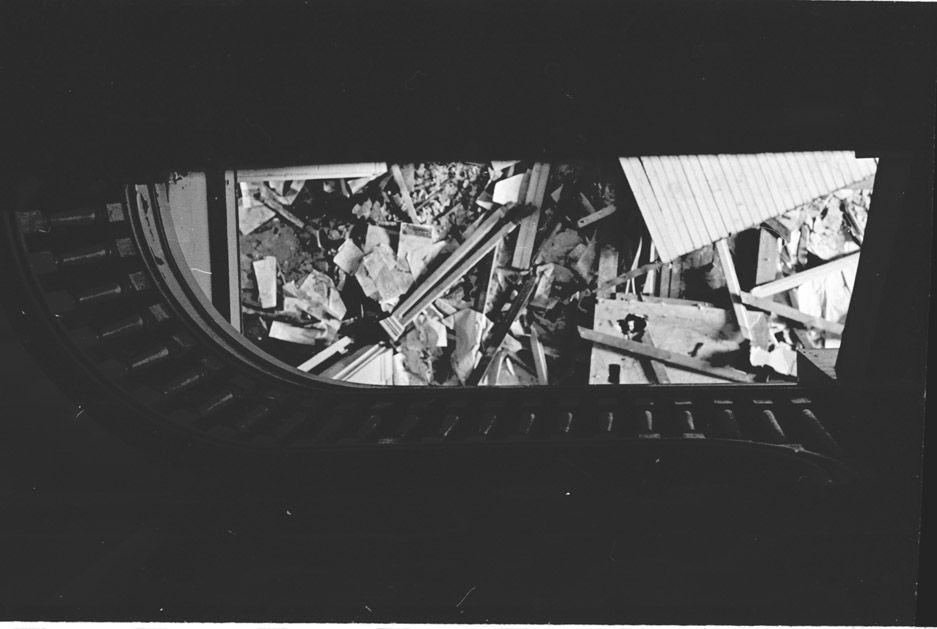 Interior shot, early 1970s.
(Courtesy Herald-Sun)
Below, the old Lyon house at 803 S. Duke St., abandoned.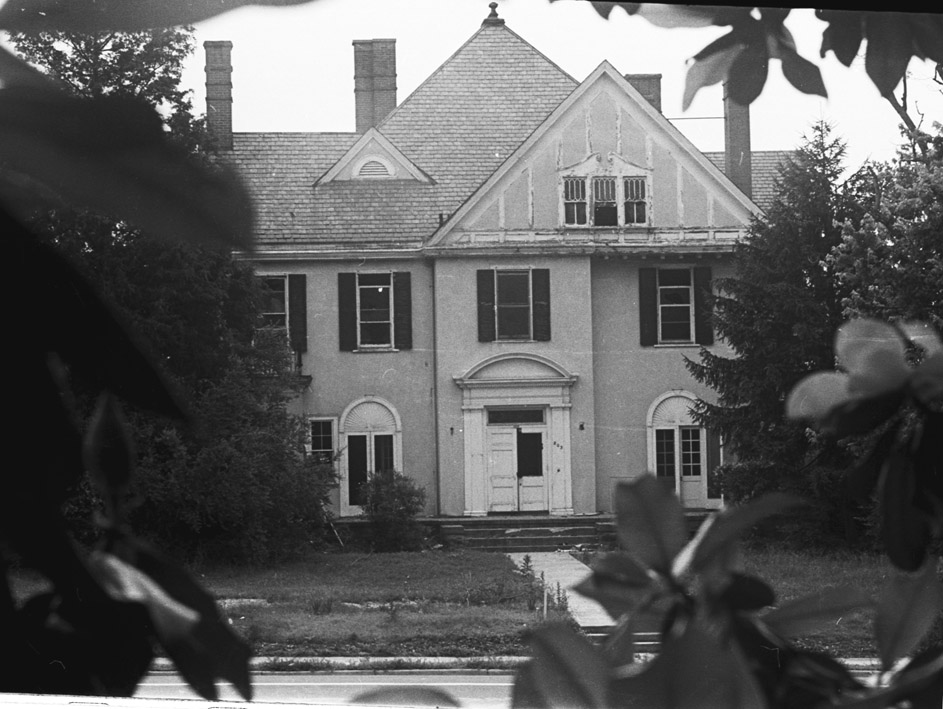 Looking east from S. Duke St.
(Courtesy Herald-Sun)
These houses were demolished by Durham in the mid-1970s to construct public housing - the JJ Henderson towers.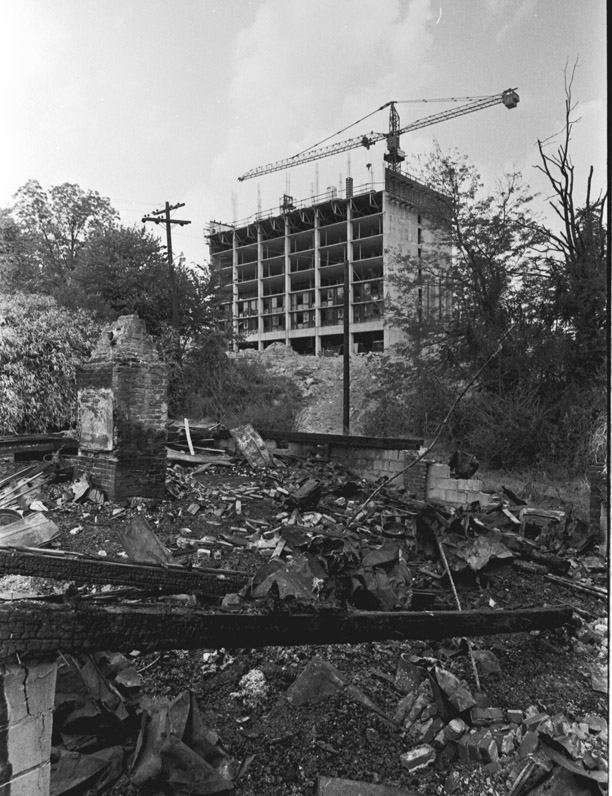 Under construction, July 1976.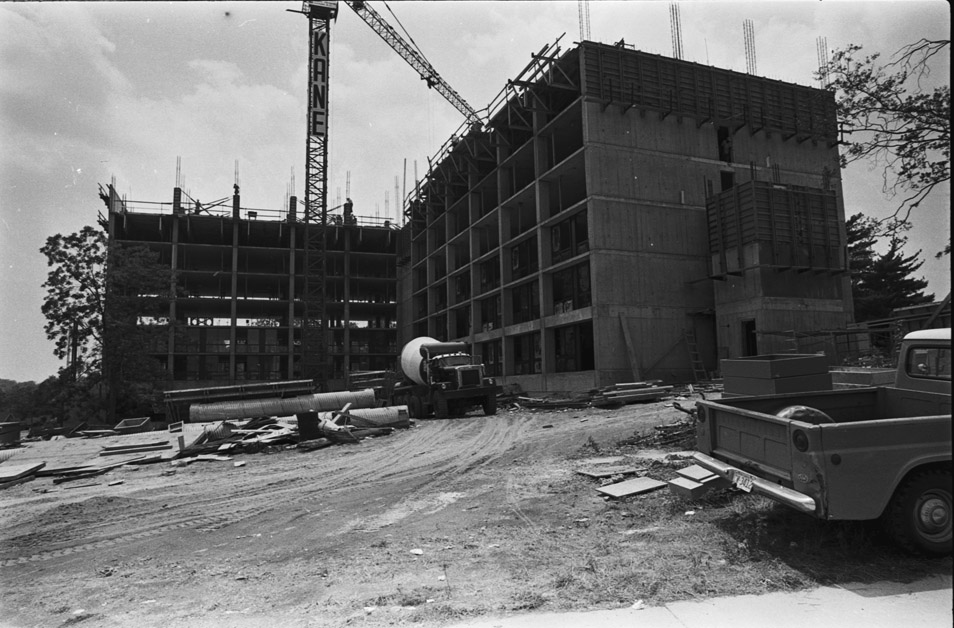 Under construction, July 1976.
I posted my feelings about high-rise public housing for elderly and disabled awhile ago when there was a fire in this structure, here. Namely, I think it is a bad thing - disempowering of both groups. I wish I would see folks who live in this building be able to make it one long block down the hill to American Tobacco, which seems a much more convivial environment than this stark grey slab.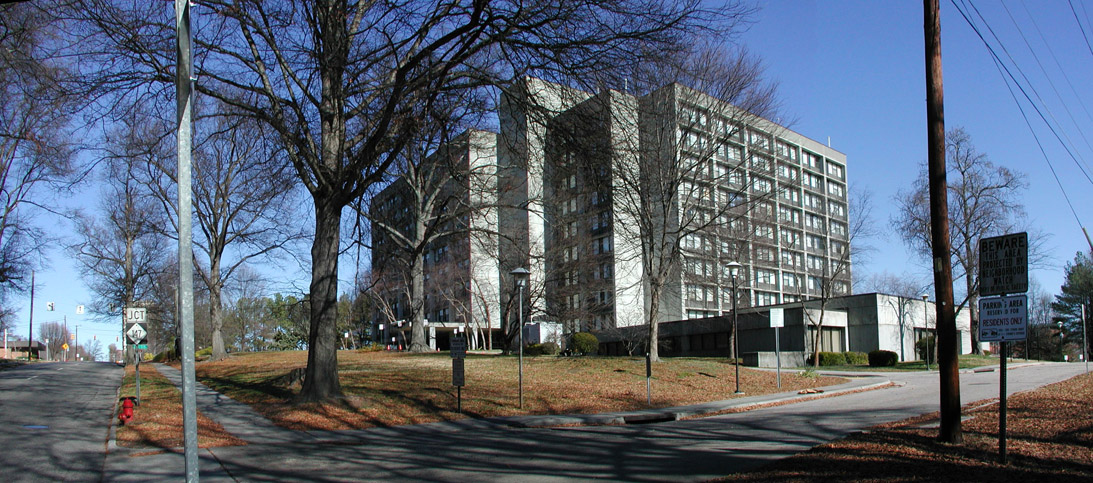 Looking northeast from Proctor and S. Duke - site of the old George Watts home / Durham Acadmey, 01.01.08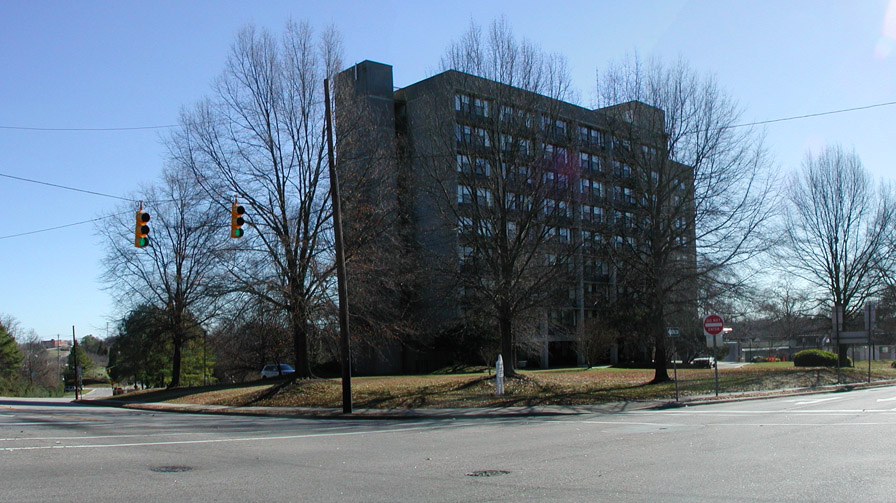 Looking southeast from S. Duke and Morehead Ave., site of the old George Lyon house, 01.01.08.