KATZ GROCERY - 510 FAYETTEVILLE
Built in
~1930s-1940s
/ Demolished in
1963
Comments
Built in
~1930s-1940s
/ Demolished in
1963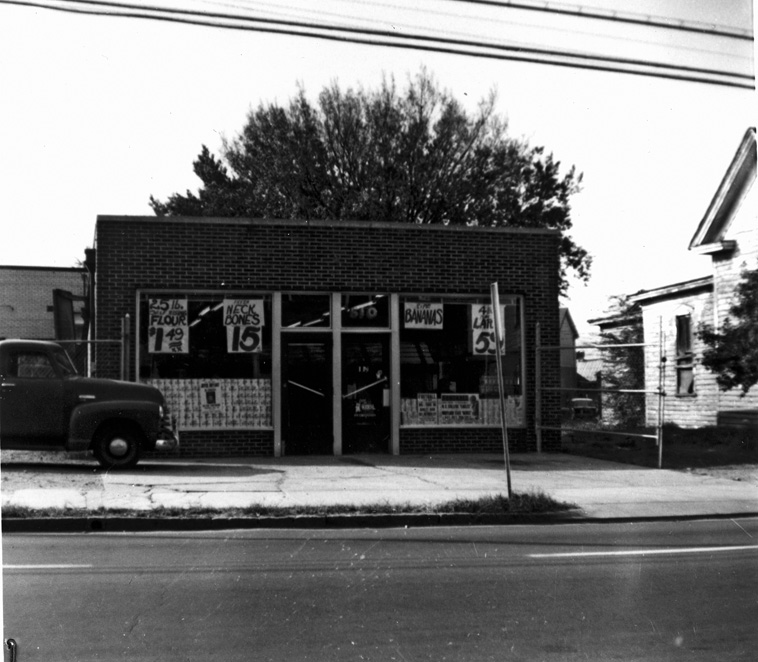 Katz Grocery, 1962
One of several white, primarily Jewish families that owned businesses in Hayti was the Katz family, which ran the Katz Grocery at 510 Fayetteville. It appears that the family lived behind the store, although the record is a bit vague. The family ran a grocery on the site as early as 1923, although it appears that the above building was not constructed until the 1930s-1940s.
I'm still trying to piece together whether the establishment of enclave of Jewish immigrants on nearby Pine St. in the 1880s related to the early establishment of these businesses on East Pettigrew St. and Fayetteville St.
The Katz Grocery was still a viable business in the early 1960s, but was demolished in 1963. The site would be somewhere above the eastbound lanes of the Durham Freeway.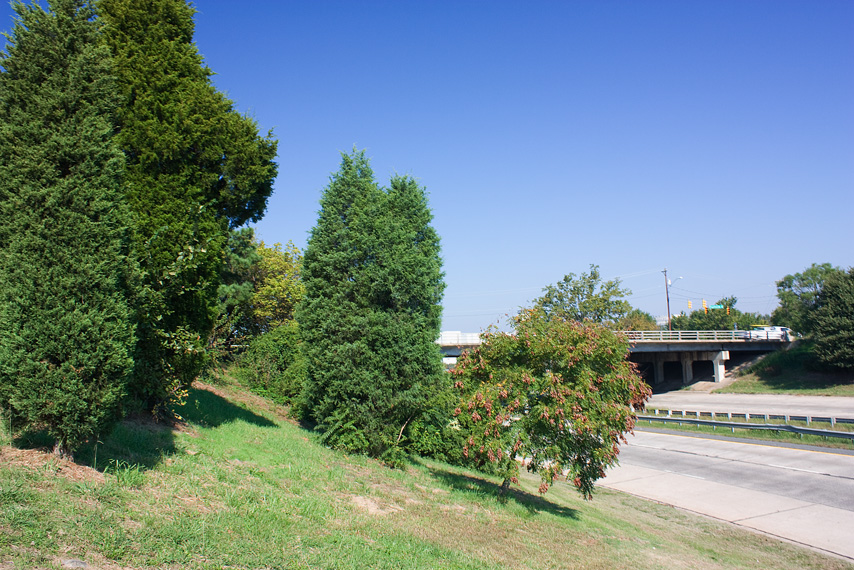 Site of 510 Fayetteville, 10.05.08
Find this spot on a Google Map.
35.987504 -78.897087