LAKEWOOD BAPTIST CHURCH
Built in
1924
/ Modified in
1980
Comments
Built in
1924
/ Modified in
1980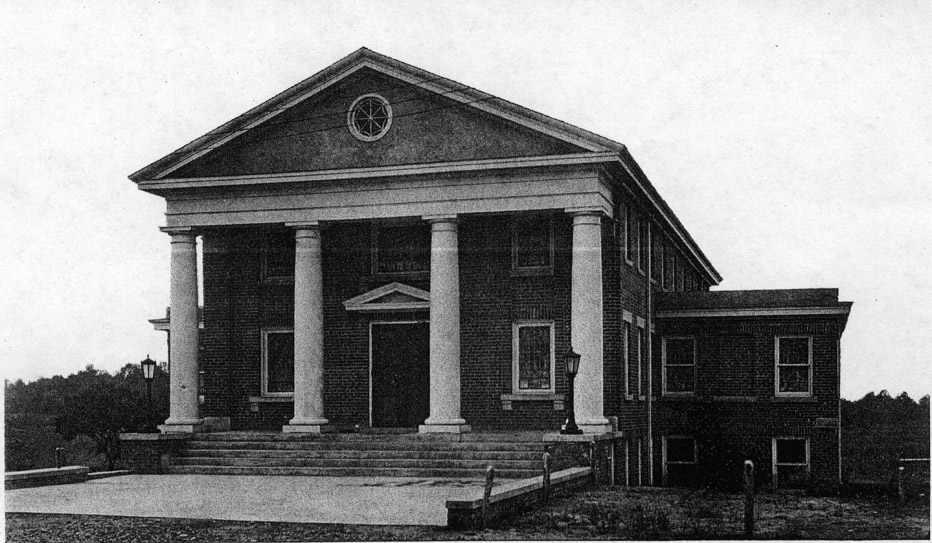 Lakewood Baptist, likely 1920s (Courtesy Charles Howard)
Lakewood Baptist, like several of the original congregations in Lakewood, met in the original Lakewood School and utilized the lake and open areas at Lakewood Park for baptisms and revivals. The church built a frame structure at James and Bivins Street around 1915 before movin' on up to this brick masonry, temple-style Greek Revival structure in 1924.
The front facade of the church was veneered or replaced with the current concrete pebble-dash panels in 1980 when the interior of the church was renovated.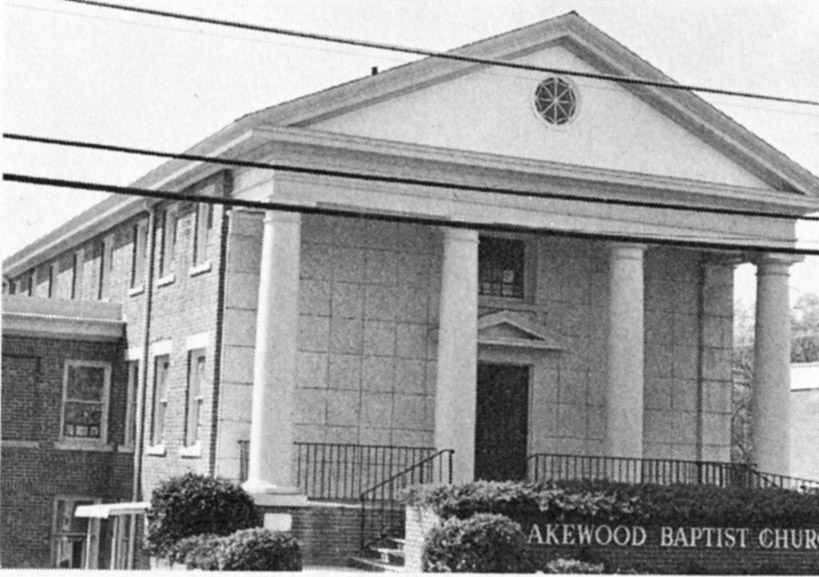 Looking west, 1980 (Durham Architectural Inventory)
I hope they veneered it, and work on raising some cash to bring back the brick someday.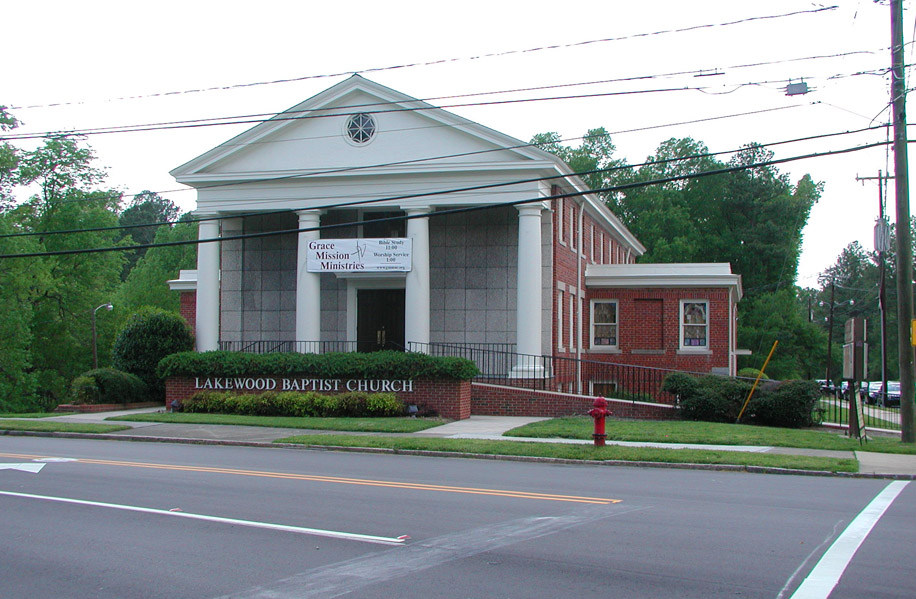 Looking west, 04.26.08
35.986132 -78.928868