LAWRENCE & JEANNE HERVEY HOUSE
In tours
This building does not appear in any tours yet.
Last updated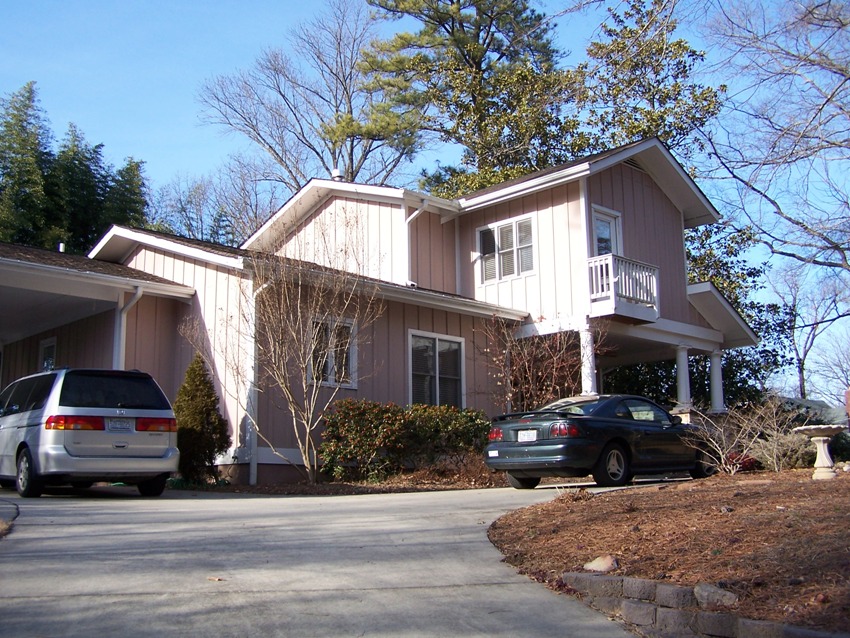 From the National Register nomination form of 2005, completed by M. Ruth Little
Rustic Neo-Traditional 1- and 2-story house with board-and-batten siding, an engaged porch with stone piers, and a side carport on columns.  Front-gable board-and-batten shed at rear.
The following information comes from the City Directories and general web searching:
Year
Occupant(s)
Occupation(s)
Other information
2000
Jeanne R. Hervey
Lawrence "Larry" D. Hervey
retired
retired
Larry had a career in education as a teacher, principal, and school supervisor. Together, Larry and Jeanne operated a B&B in Washington, NC before moving to Durham.
2008
Jeanne R. Hervey
 
 
 
Jeanne was widowed by 2008.
2017
Tammy Uhl
Mark Uhl