PIGGLY WIGGLY - ROXBORO AND CLUB
Built in
1950-1960
/ Modified in
1970-1990
In tours
This building does not appear in any tours yet.
Last updated
Sat, 08/20/2011 - 11:28pm by gary
Comments
Built in
1950-1960
/ Modified in
1970-1990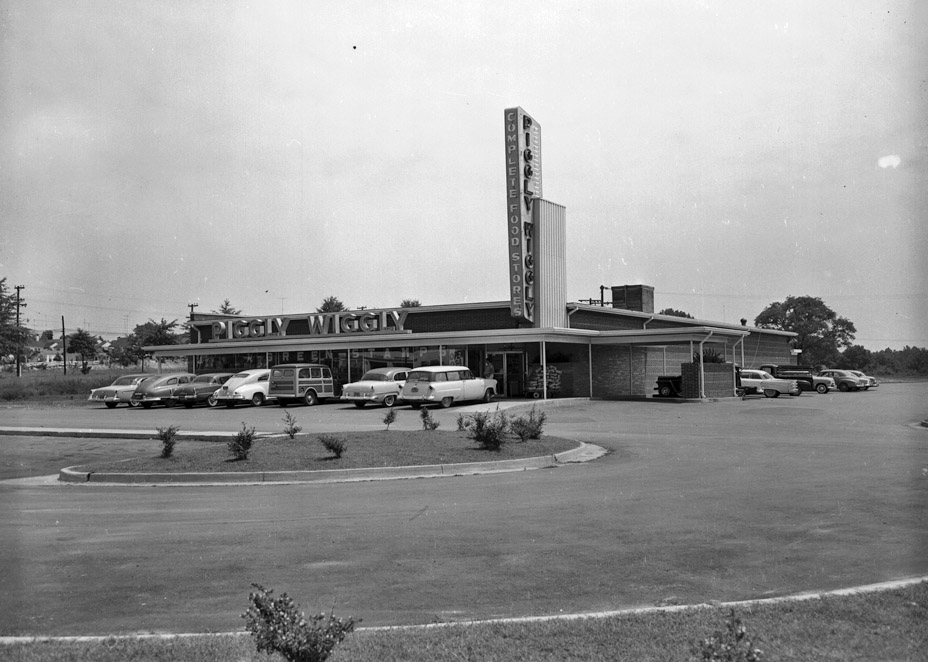 Piggly Wiggly, looking northeast from North Roxboro, 1950s.
(Courtesy The Herald-Sun Newspaper)
Thanks to the readers who successfully identified this mystery photo over a year ago, it can join the ranks of the full-fledged before-and-after Endangered Durham post. The Piggly Wiggly structure above, built in the early 1950s after the construction of the US 70 bypass just to the south has been enlarged and converted into a multi-tenant suburban complex.


Looking northwest, 06.13.10
(Find this spot on a Google Map.
36.019002,-78.88907