RIVERMONT
Built in
1913
/ Modified in
2011
Among things you may have not know Durham had - a sanitarium with carbonated springs, where doctors could send patients to recover from illness.
Comments
Built in
1913
/ Modified in
2011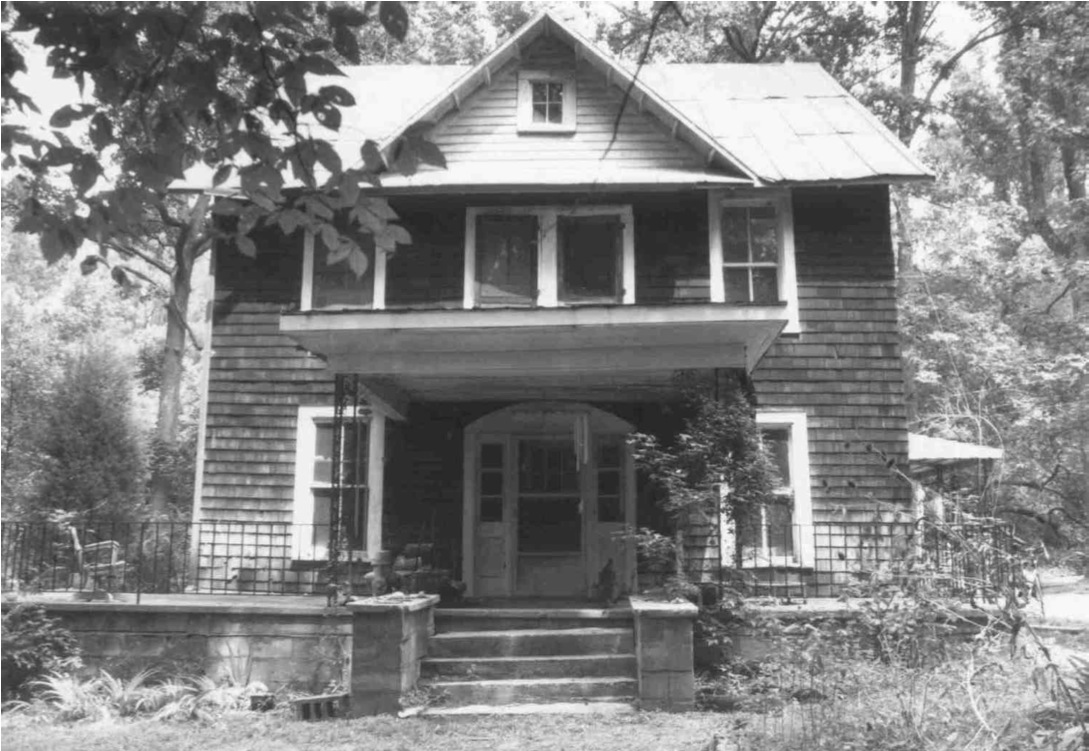 RIvermont, ~1990
Per the Durham County Historic Inventory.
In the vicinity of naturally carbonated springs along Nancy Rhodes Creek near the Eno River, Dr. Robert L. Holloway built a two-and-one-half story, frame, Four Square house to be used as a tuberculosis sanitarium in 1913. Dr. Holloway patterned the sanitarium he called "Rivermont" after similar facilities in New England and upper New York State. The house has a high gable roof with a decorative front gable, wood shingled walls, two-over-two windows, and front and side porches. It was not completed as planned, for doors placed around the house on the second story and attic level at the gable ends were intended to serve balconies that were never built. Contemporary wall and ceiling coverings were installed during a 1960s remodeling, but the interior Four Square plan was retained and mantels and an open corner staircase are original.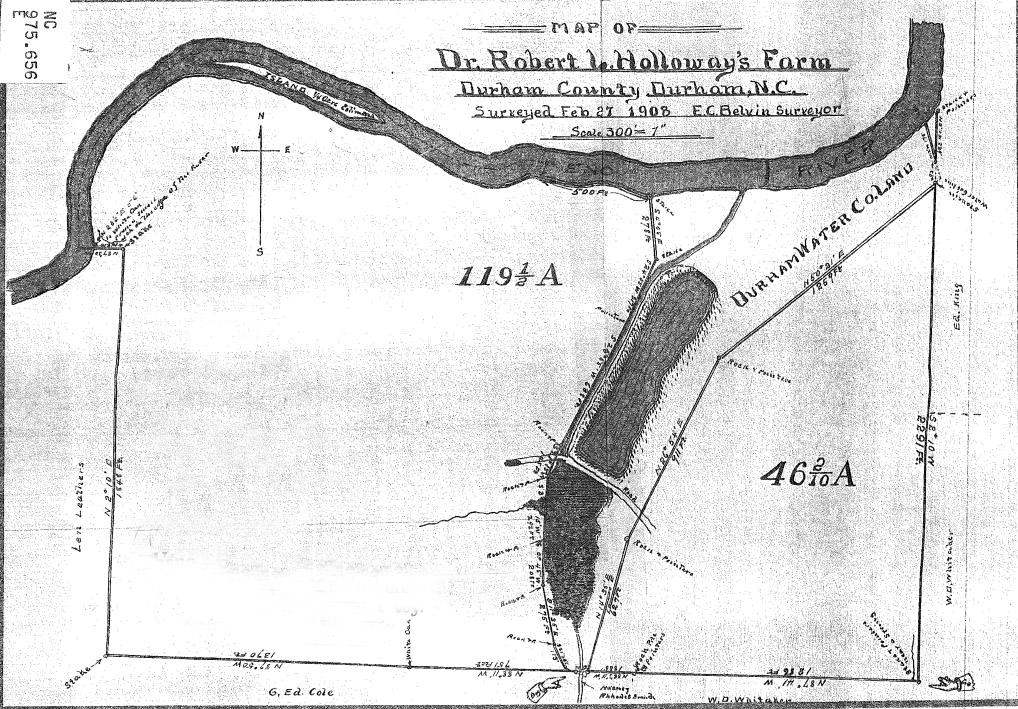 In the nineteenth and early twentieth centuries, mineral water was considered beneficial to those afflicted with lung and kidney diseases. In 1919, a testimonial given by I. E. Harris of Creedmore, NC, praised the healing qualities of Rivermont water: "I was [a] sufferer of chronic Bright's Disease. I consulted some of the best medical talent this country affords. I was also treated at some of the leading hospitals of America. I made very little improvement. In fact my physicians pronounced my case a hopeless one and advised me that I had just as well go home and be with my family until the end. Upon my arrival at home, my family physician called in Dr. Manning of Durham, NC, who advised me to drink Rivermont Carbonated Spring Water. . . . Before I had drunk five gallons I was improving and I continued to drink this water for the last three years. When I began drinking this water I weighed about 95 pounds, today I weigh 135 pounds, my usual weight, and as far as I know I am perfectly well. I believe this water saved my life."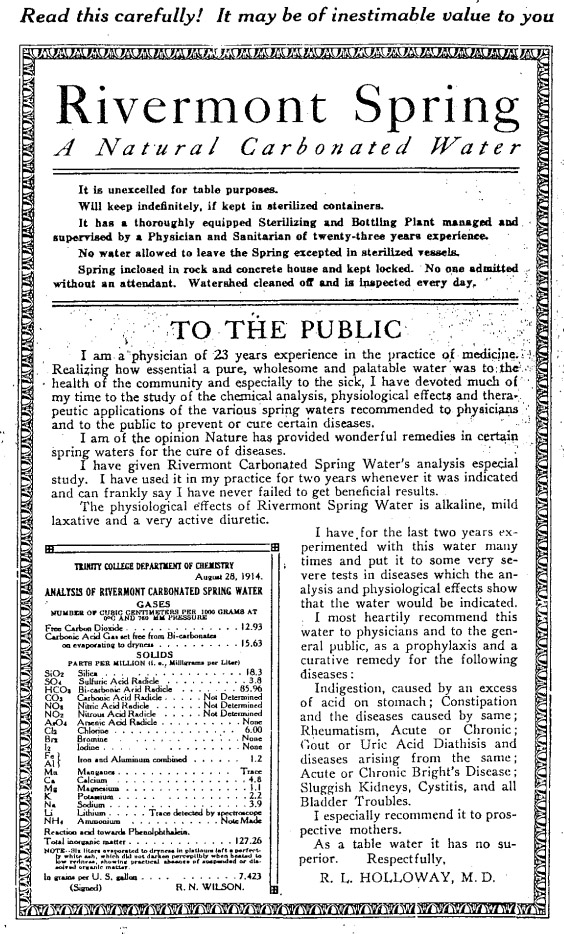 South of the sanitarium, Dr. Holloway constructed three small buildings to bottle Rivermont Spring water. Two of these structures are square, hip- roofed, fieldstone springhouses, and the third is a rectangular, hip-roofed, fame house that contained bottling equipment.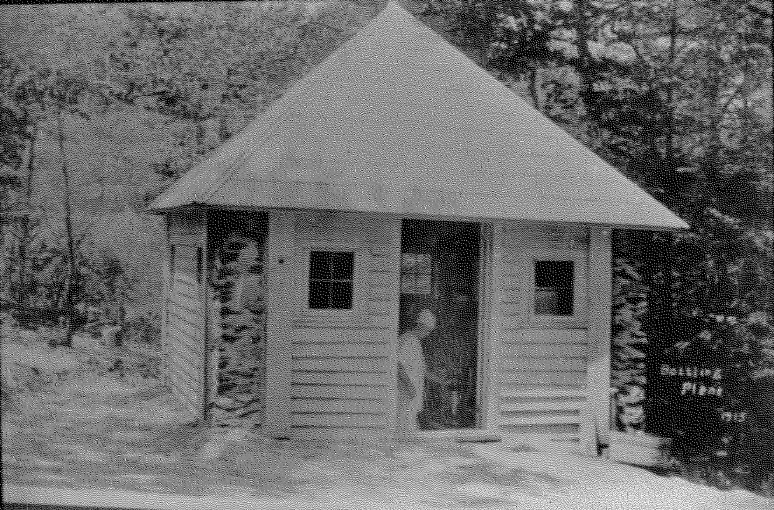 "Bottling Plant" - 1915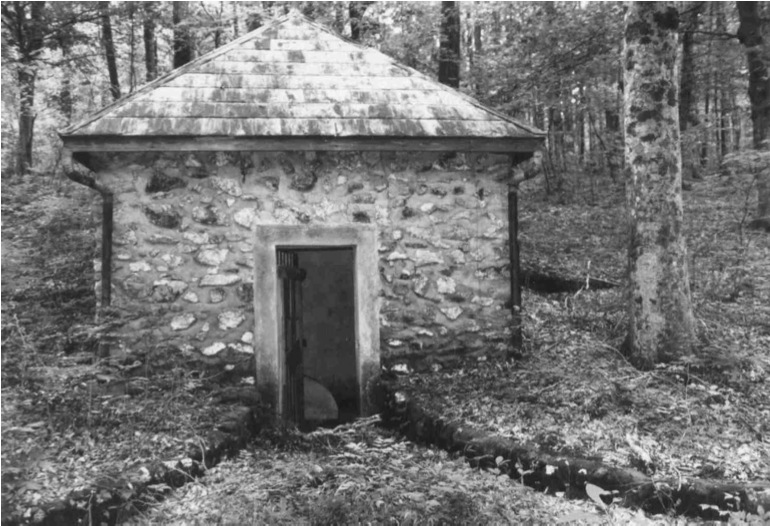 ~Springhouse, 1980
Other outbuildings on the property are a frame barn and a frame pigeon house. Dr. Holloway is said to have provided cabins for patients on the premises, though these are now gone.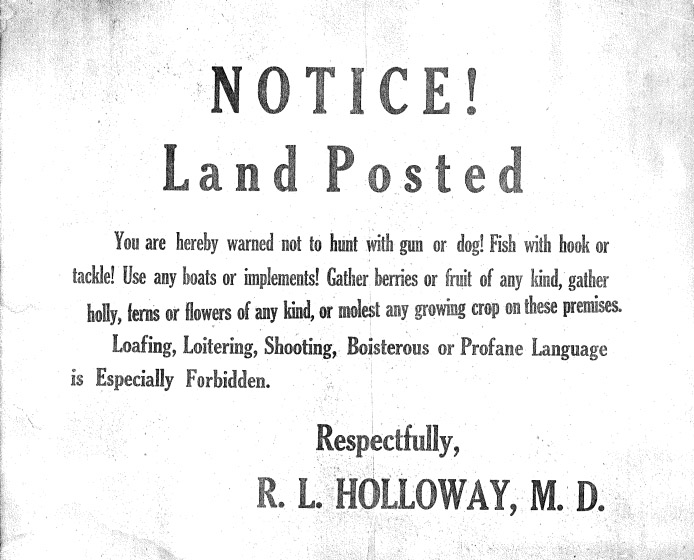 The sanitarium closed in the 1930s shortly after Duke Hospital opened, but Rivermont water was sold in the Durham area for many years.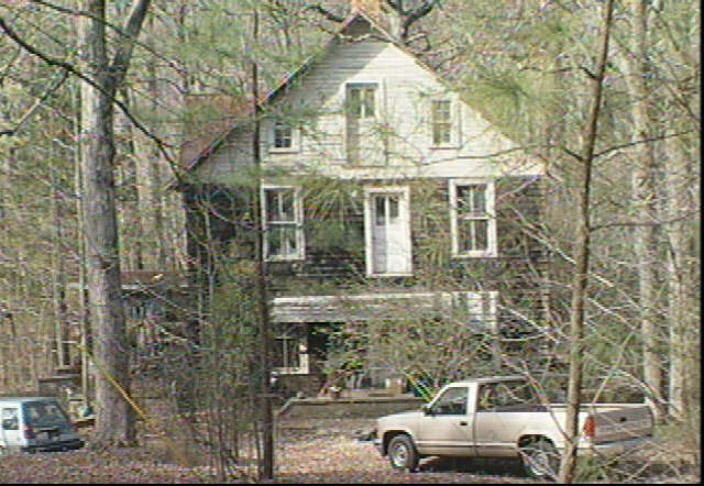 Initially, I had written that the structure had been demolished. On further review (without a loose dog running after me this time,) I think the original structure has undergone the "full replacement" form of preservation - i.e. - it's the same structure, sort of, with lots and lots of new materials on the exterior and less than full-fidelity reproduction. Sorry for the quasi-error.