SEABOARD AIR LINE / NORFOLK SOUTHERN RAILROAD STATION
Built in
1887
/ Demolished in
2007
In tours
This building does not appear in any tours yet.
Last updated
Mon, 10/03/2022 - 10:19am by gary
Comments
Built in
1887
/ Demolished in
2007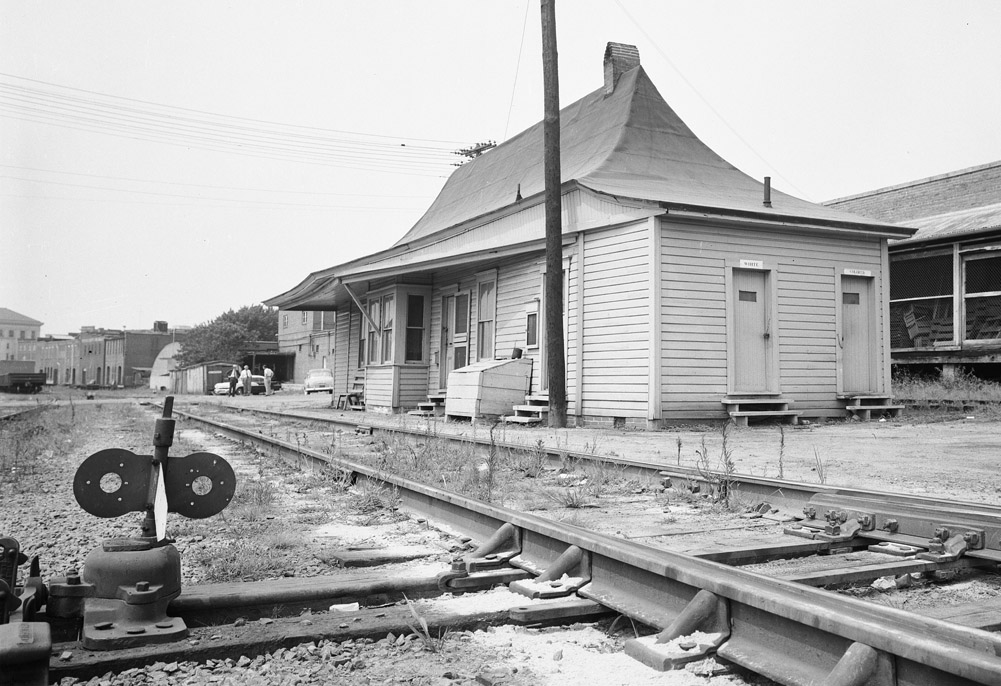 Looking northwest, 1950s.
(Courtesy Herald-Sun)
Prior to the construction of Union Station, all of the railroads has separate passenger depots along the railroad tracks. One of these was the Durham and Northern, formed in 1887, which became the Seaboard Railroad. While Union Station consolidated these, the Seaboard continued to have a separate passenger depot at the foot of Dillard St. (at the railroad tracks.)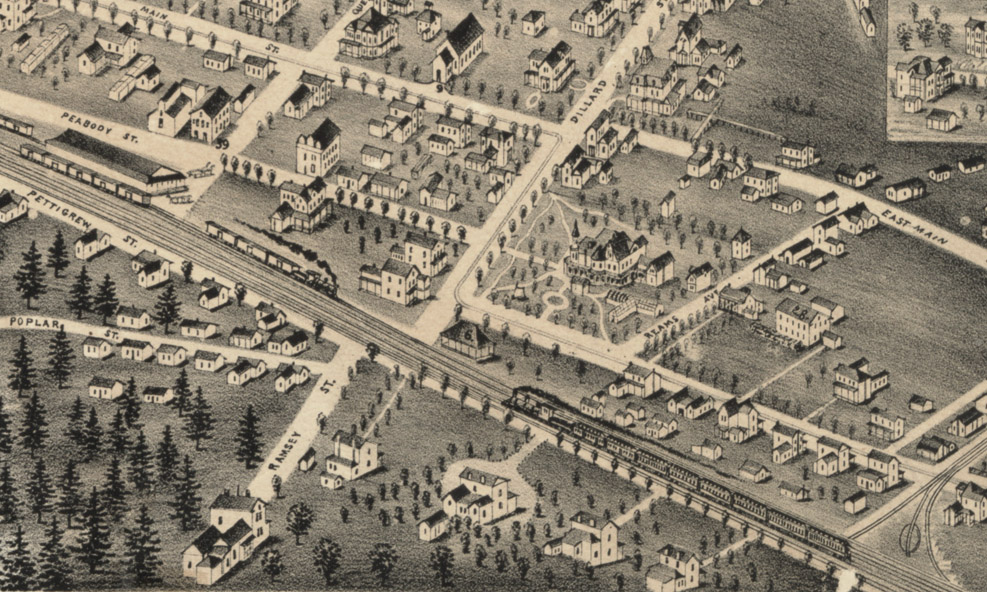 1891 Bird's Eye view, showing the station just south of Somerset Villa.
(Courtesy Duke Archives)
It had, to my mind, one of the coolest roofs - ever, and the front overhang is odd and wonderful. Not wonderful were the segregated entrances on the east side (seen above.)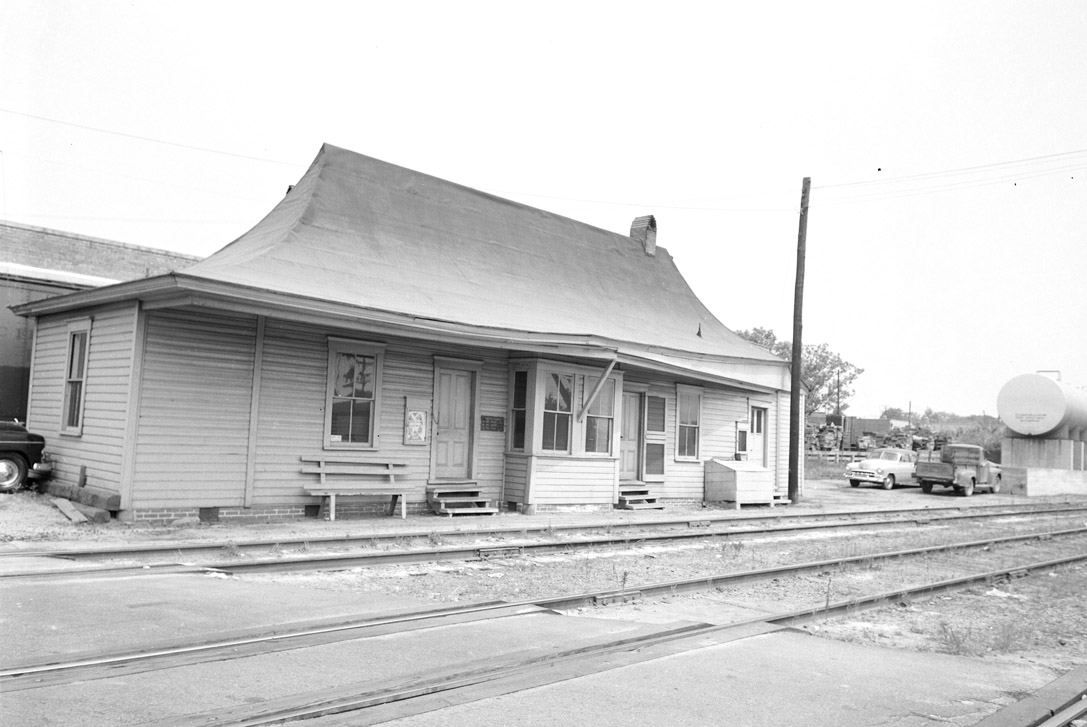 Looking northeast, 1950s
(Courtesy Herald-Sun)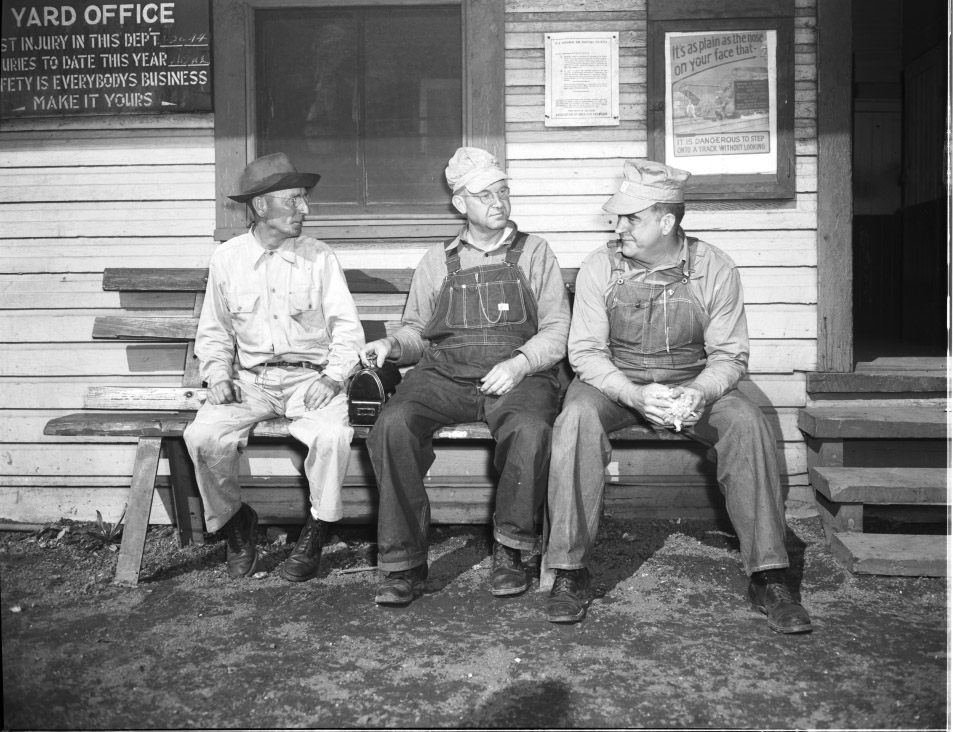 Railroad workers, 1946. (Courtesy Herald-Sun)
An aerial shot, below, shows the station at the southern end of Dillard St., directly across the tracks from Hayti. (Dillard crossed the tracks to Pettigrew, but did not go further south.)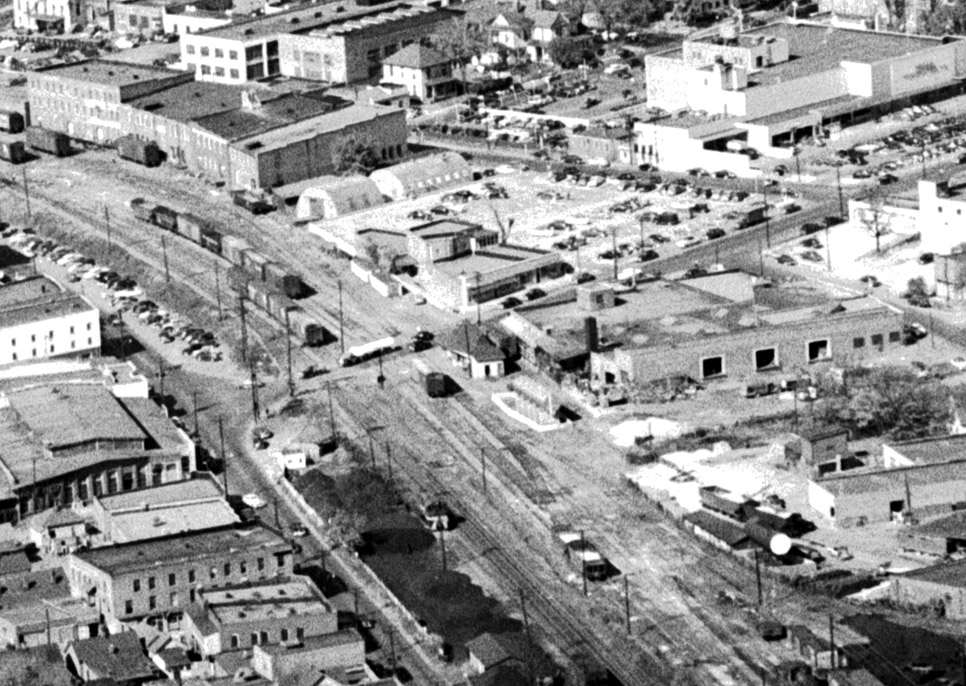 Looking northwest, 1950s.
(Courtesy Herald-Sun)
There was a box of a structure here for many years (no cool roof), seemingly covered with particleboard or something similar. At the urging of the folks from 305 South, it was torn down not too long after they opened up. At the time, I wasn't aware of the station, but I've wondered since then if it was the remnant of it.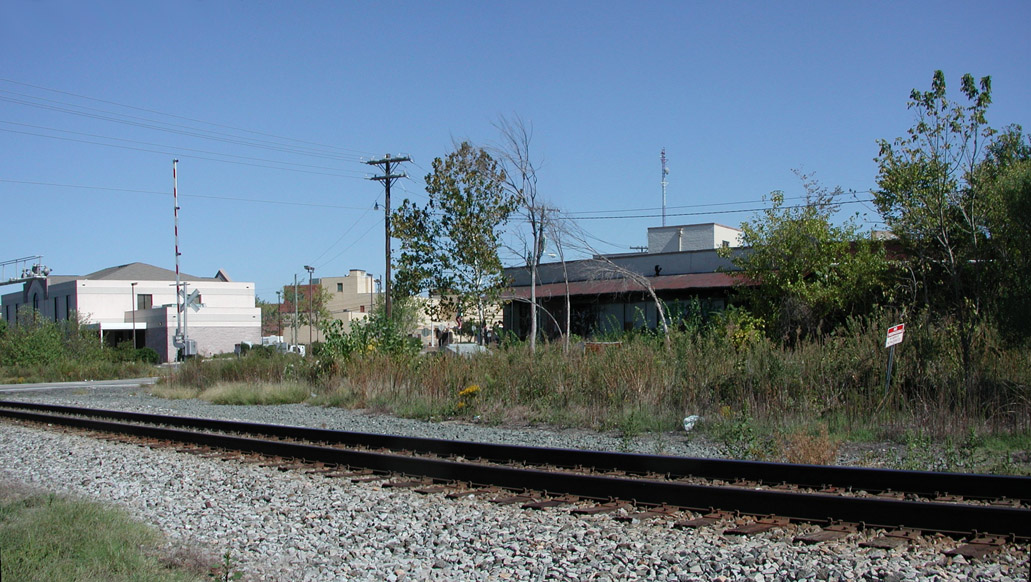 Looking northwest, 2007.
They turned the remaining concrete floor/slab into a place to skateboard.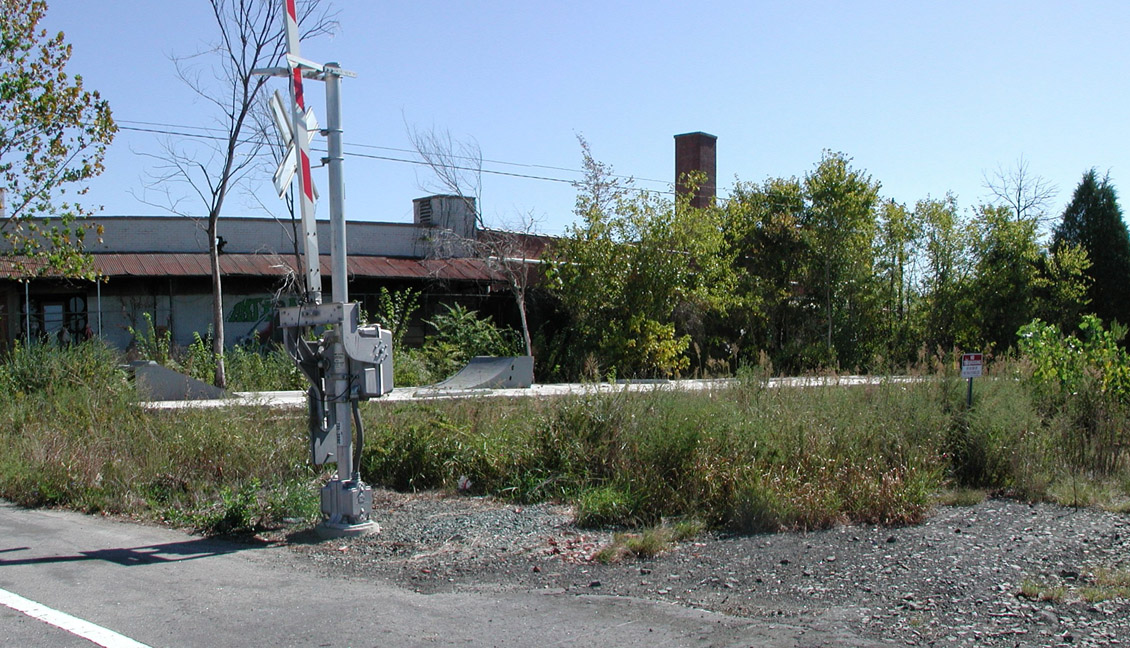 Looking northeast, 2007.
Of course, then the 305 South people went out of business, leaving only the demolished structure to show for their time over here. Thanks guys - let's call it a legacy.