SESSOMS-MARKHAM HOUSE
/ Modified in
1980s-2000s
In tours
This building does not appear in any tours yet.
Last updated
Thu, 07/21/2011 - 11:06pm by gary
Comments
/ Modified in
1980s-2000s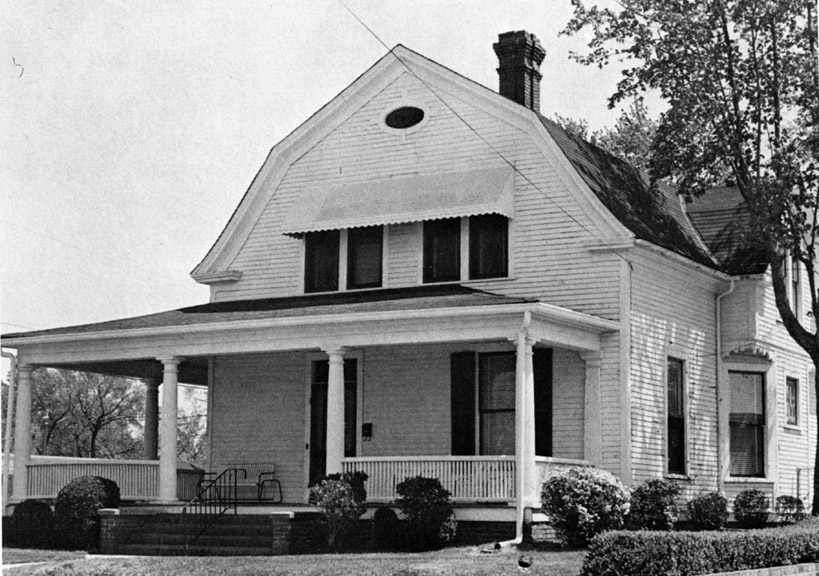 One of the more unusual and attractive house designs in Lakewood, and in Durham, is the Sessoms-Markham house, with its large front and side gambrel-roof gable and wrapped front porch. The house was inhabited for many years by JO Markham, a Liggett and Myers employee.
At some point in the last 30 years, the house was converted to commercial use and houses offices, as do many of the former houses on this portion of Chapel Hill Road.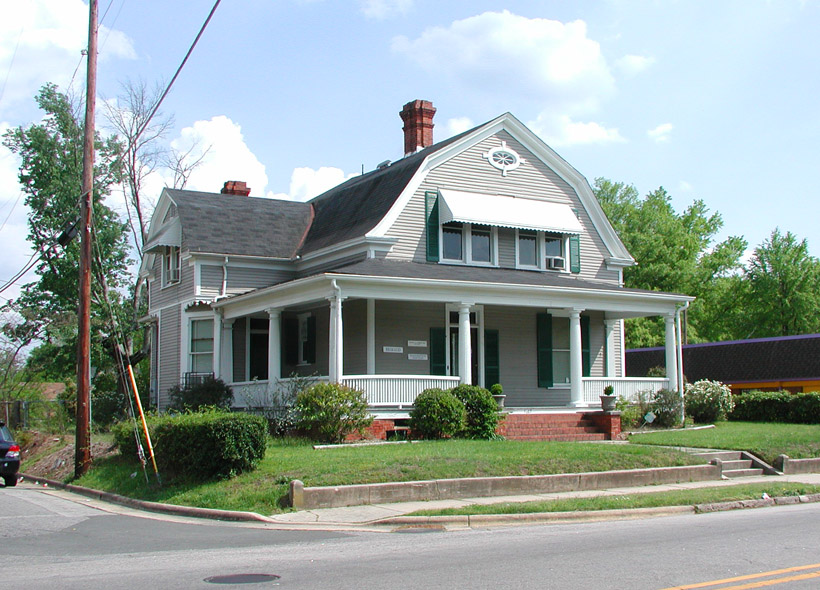 I'm always happy when houses have been adaptively reused by businesses rather than the too-common 1960s-1970s teardown-and-replace with a squat,bland box of a structure surrounded by surface parking.
35.989395,-78.924333