Smith-Gardner House, 1930
Smith-Gardner House
3106 Devon Road, ca. 1930, Contributing Building
George Wattts Carr, architect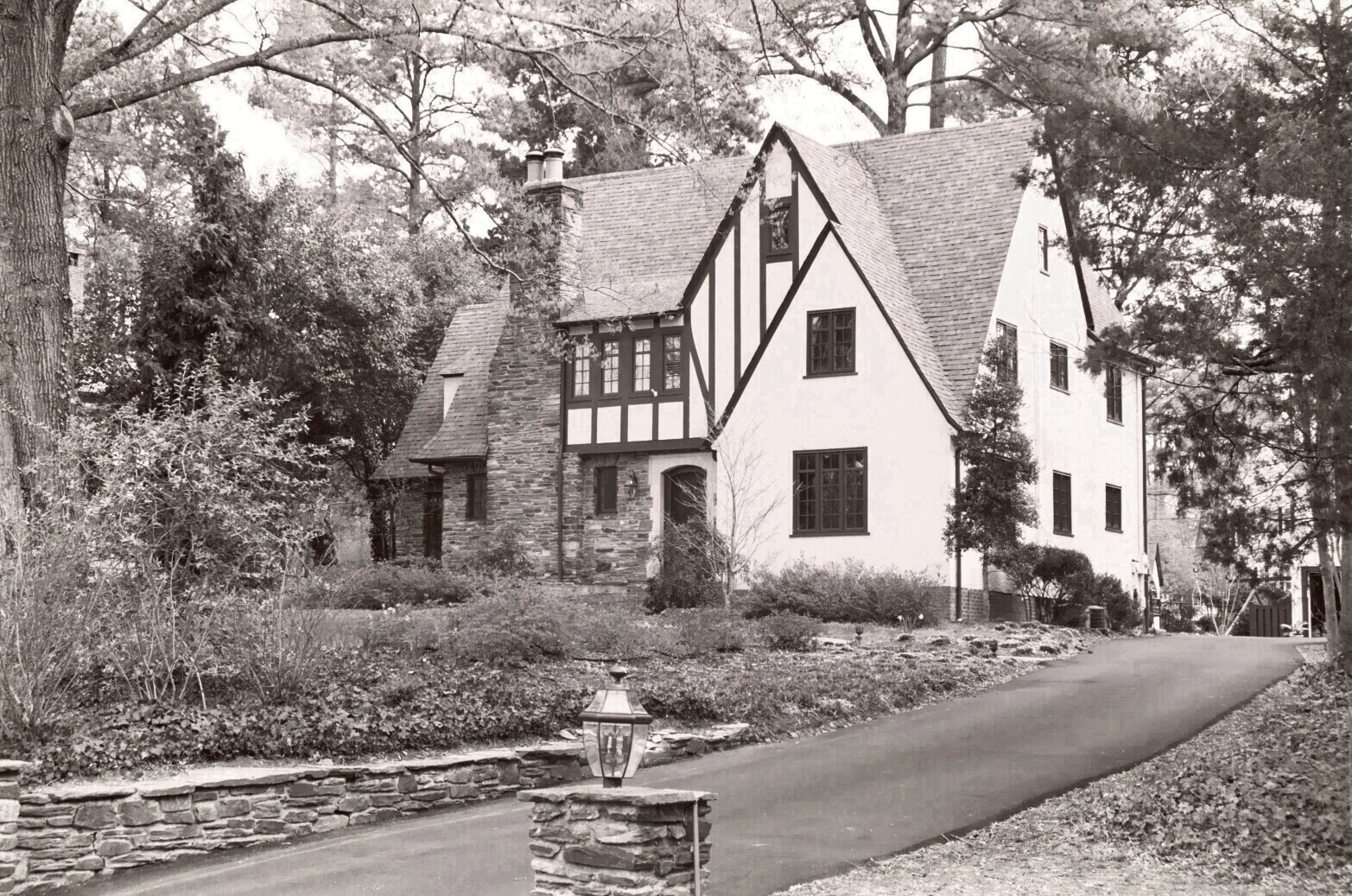 In tours
This building does not appear in any tours yet.
Last updated
Smith-Gardner House
3106 Devon Road, ca. 1930, Contributing Building
George Wattts Carr, architect
One-and-two-half-story, side-gabled, stone and stucco Tudor Revival house with steep roof pitch, intersecting front-gabled bay with applied half-timbering, and single-shouldered stone facade chimney topped with terra cotta pots; wood casement windows; shed dormers at the first half-story level; and single-leaf front entry with cast-stone surround. City records date this house to 1930. The earliest identified residents are Clarence and Beatrice Gardner, who purchased this house in June 1941 from William Griswold Smith, a minor represented in the sale by his guardian, C. W. Woodward. Deeds show that Smith and Mrs. Bryan G. Woodward had purchased the parcel from Hope Valley Inc. in November 1929. Neither Smith nor Woodward were found in city directories from the time. The Gardners moved from Dover Road, where they lived as early as 1939. Robert W. Carr identified this house as a design from the firm of George Watts Carr, Architects.
Garage
3106 Devon Road, ca. 1930, Contributing Building
One-and-a-half-story two-bay front-gabled garage with wood casement window and replacement wood doors.