STATLER HILTON INN
Built in
1960-1975
/ Demolished in
2000-2006
Comments
Built in
1960-1975
/ Demolished in
2000-2006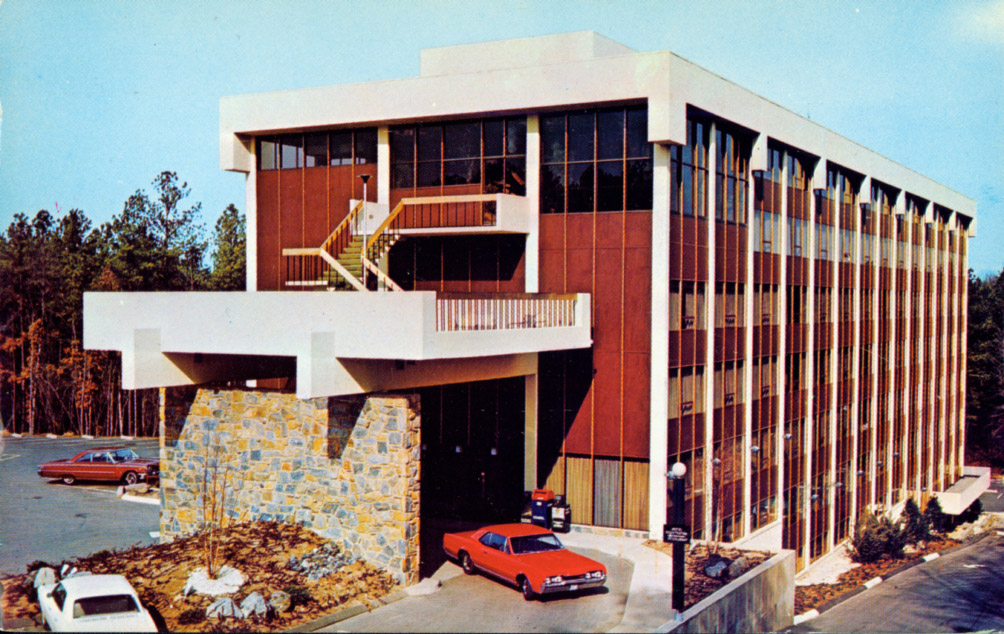 "Roof Top Restaurant, Hawaiian Garden Plunge Pool, Coffee Shop, Club Lounge. Located just minutes away are the Beautiful Duke Chapel, Duke Gardens, Morehead Planetarium, Cigarette Factories, and Championship Golf Courses."
The hotel later became the Brownstone Inn - I remember staying there in 1988 during a college visit. (It was a popular place for Duke parents / Duke Med Center folks to stay.)
I'm not sure exactly when it was torn down, but it is, as of 2013, the site of a much larger (office) building - Hock Plaza, built in ~2007.