UNION INSURANCE REALTY - 814 FAYETTEVILLE
Built in
1920-1930
/ Demolished in
1974
Comments
Built in
1920-1930
/ Demolished in
1974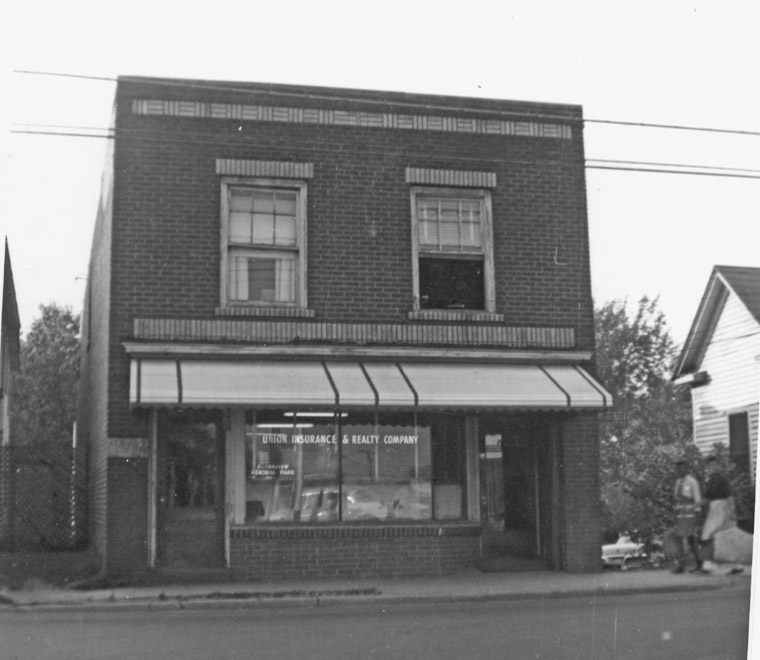 814 Fayetteville, 1962.
(Courtesy Durham County Library / North Carolina Collection)
Union Insurance Realty was established in the early 1940s. I've been unable to find much detail about the company. The building also housed a Hayti district post office during the 1950s, which moved next door to 816 Fayetteville in the 1960s.
From "Negro Durham Marches On" - 1949.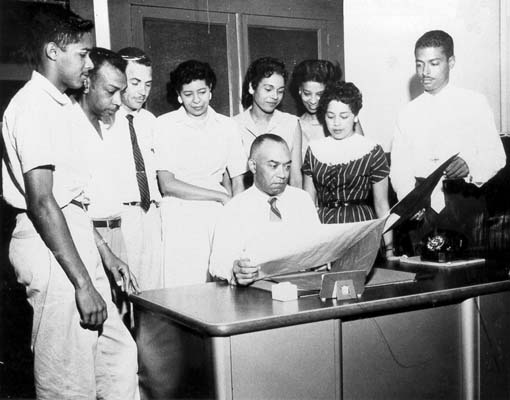 EM Michaux surrounded by his employees.
The building appears to have survived longer than most on this strip - into the mid-1970s.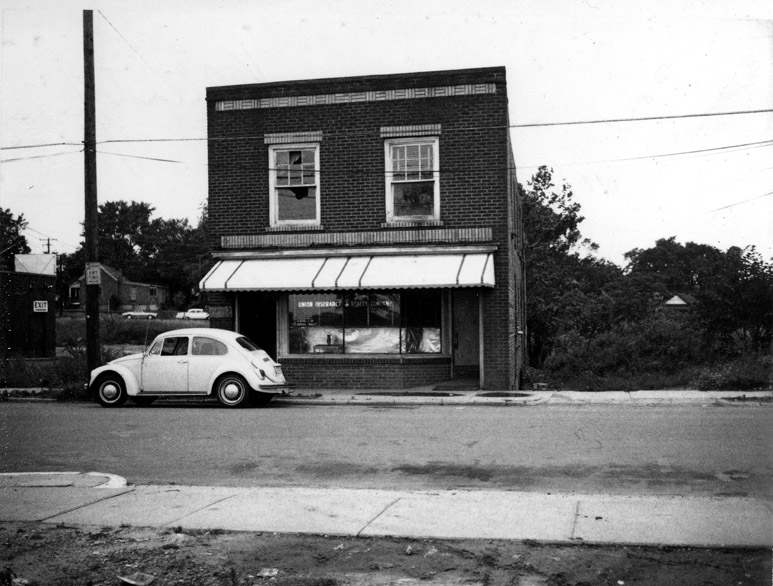 814 Fayetteville, sitting alone, ~1971.
(Courtesy Durham County Library / North Carolina Collection)
Union Insurance and Realty built a new building at 2515 NC Highway 55 in 1972. By 1974, this building was vacant, and it appears to have been torn down shortly thereafter. The site is currently occupied by the side/back of a strip shopping center.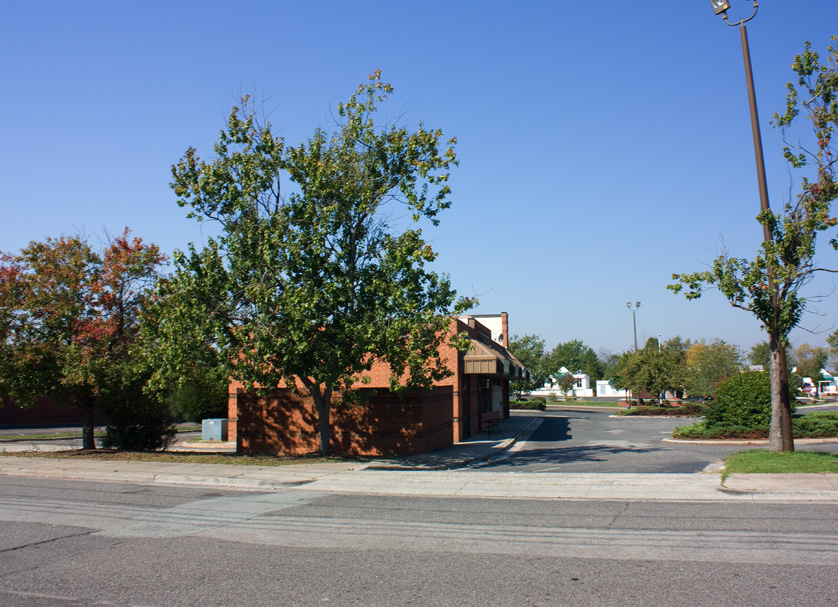 Looking west, 10.05.08
Find this spot on a Google Map.
35.985048,-78.898117