UNION SCHOOL / UNION GROVE CHURCH
Built in
1913
/ Modified in
1923
In tours
This building does not appear in any tours yet.
Last updated
Sun, 04/01/2012 - 11:36pm by gary
Comments
Built in
1913
/ Modified in
1923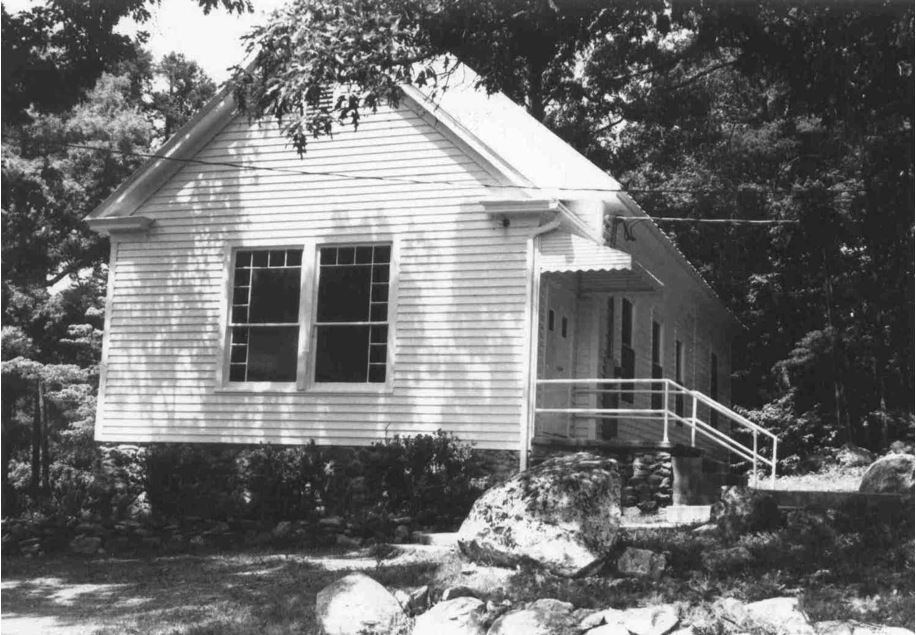 Twelve farm families raised money to help finance construction of the Union School, built in 1913 on donated land at the junction of the Roxboro and South Lowell Roads. When the Durham County school board consolidated smaller schools ten years later, the building was taken out of service and the property sold to Charles Crabtree who donated it to the Methodist Conference. The former school building was subsequently enlarged and refitted as the Union Grove Church.
Today the frame, gable-front, school-turned-church is a small rectangular weatherboarded building set on brick piers with fieldstone infill and capped with a sheet metal roof. The original school building has been extended front and back to include modest space for a chancel on the west and a vestibule now with a replacement double-leaf entry door on the east. Notable on the east facade is a pair of large windows with stained glass borders, and a two-tiered steeple recently installed near the entry. On the interior an aisle divides two rows of pews that face an altar. Near the church, a tiny graveyard contains markers dating from the 1930s, and the Union Grove Community Club erected a one-story concrete block building for social functions in 1952.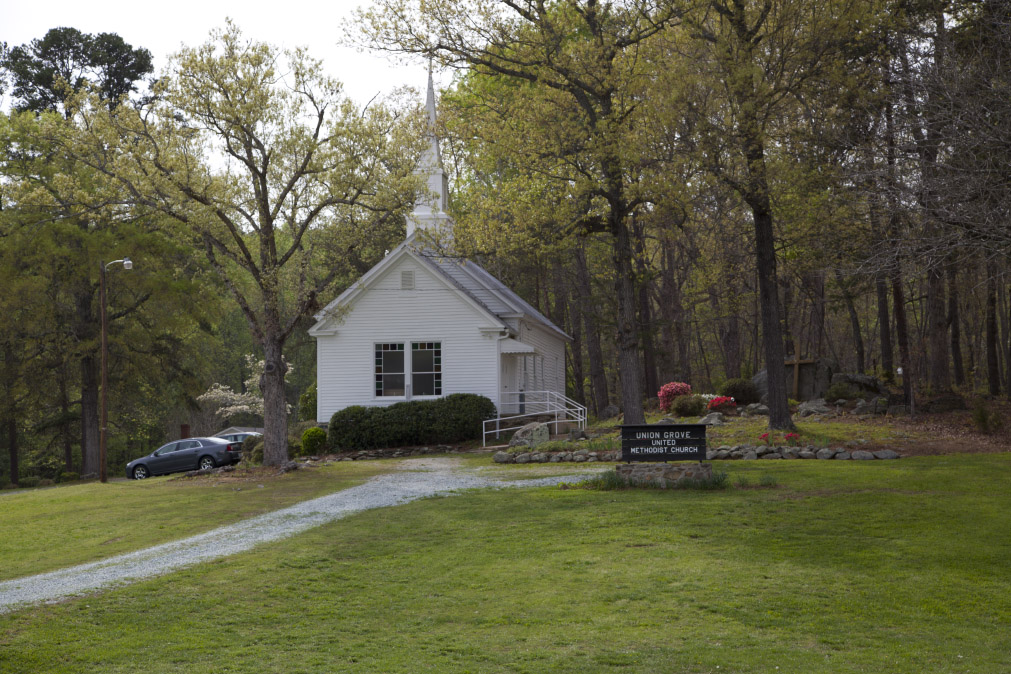 04.01.12