U.S. POST OFFICE GARAGE / MASENGILL'S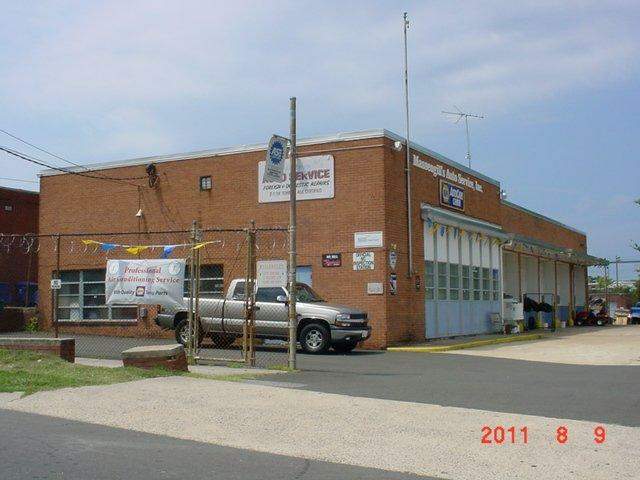 In italics from the National Register listing:
The large one-story brick flat-roofed building, set at right angles to the street, was constructed in 1963 as a post office garage with service bays for repairing postal trucks. The building is not listed in the 1962 city directory and is under construction in 1963. In the 1964 directory it is the "U.S. Post Office garage", 713 Rigsbee Ave. About the year 2000, Massengill's Auto Service moved into the building. All four sides of the building are covered with pink brick laid in a running bond, with metal coping. The seven-bay-wide façade, which faces north, consists of an office section with a full wall of wraparound metal awning windows with painted panels above and below the windows and a recessed section containing five service bays and a glazed entrance to the office area. The garage bays have glazed and paneled garage doors sheltered by a flat awning that wraps across the façade to the office door. The east elevation has two metal awning windows and a double metal door; the west elevation has three metal awning windows. A frame storage shed has been added to this elevation. The rear, south, elevation has no openings.