WELLONS VILLAGE
Built in
1955
/ Modified in
1990-2000
Comments
Built in
1955
/ Modified in
1990-2000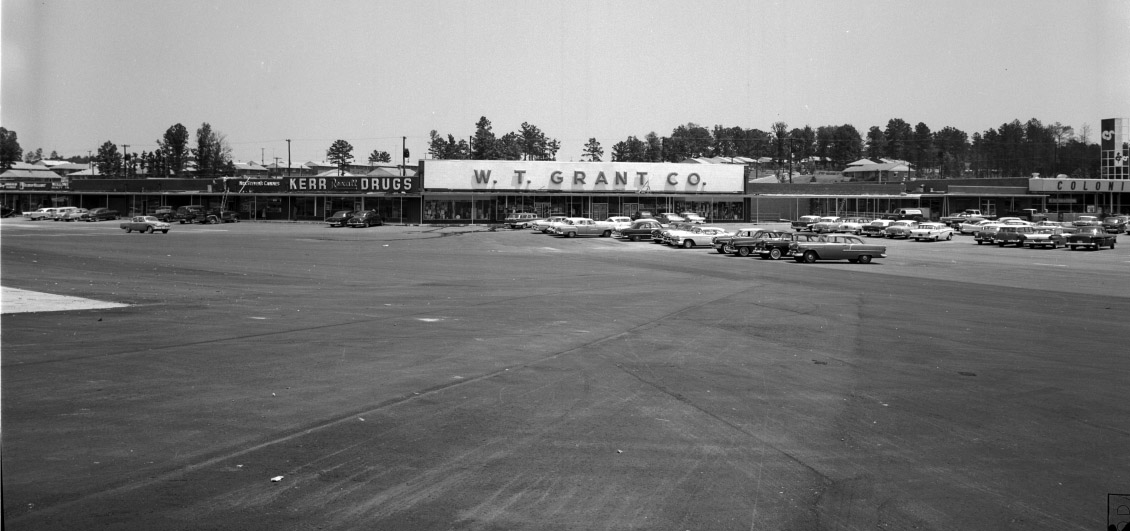 05.22.59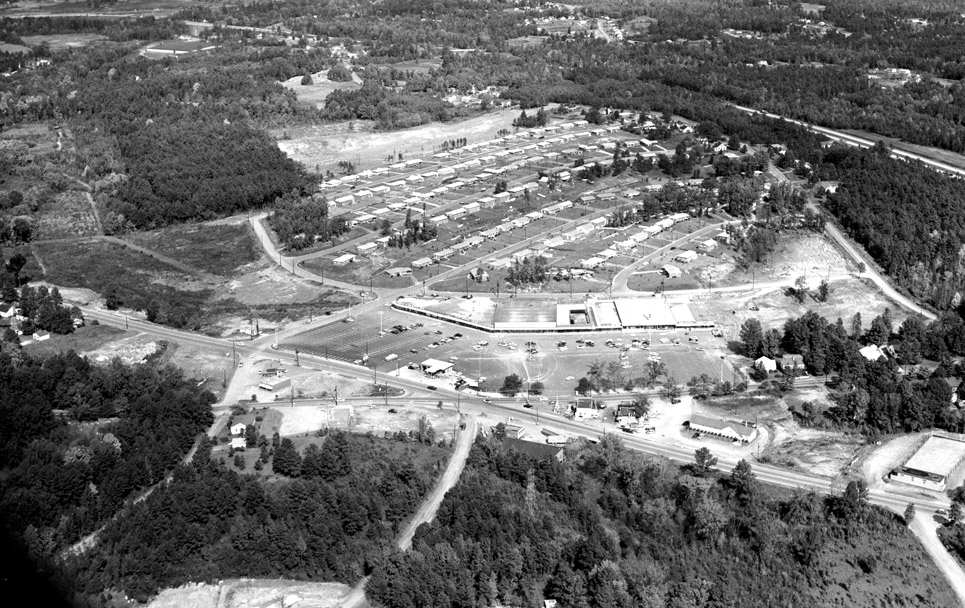 Wellons Village, ~1960
(Courtesy The Herald-Sun Newspaper)
Wellons Village, the shopping center, was built in 1959 - Durham's second after Forest Hills Shopping Center, which was built in 1955.
(I'm actually not sure when Loehmann' Plaza was built; Northgate was built in 1960, Lakewood was built in 1962 and South Square in 1975.)
As the aerial makes clear, Wellons Village was a bit different than the others, as it was a residential and retail project - although clearly of the era, with the back end of the shopping center facing the residential development. Like Northgate, its development was tied to construction of the US 70 bypass through northern Durham in 1956-7.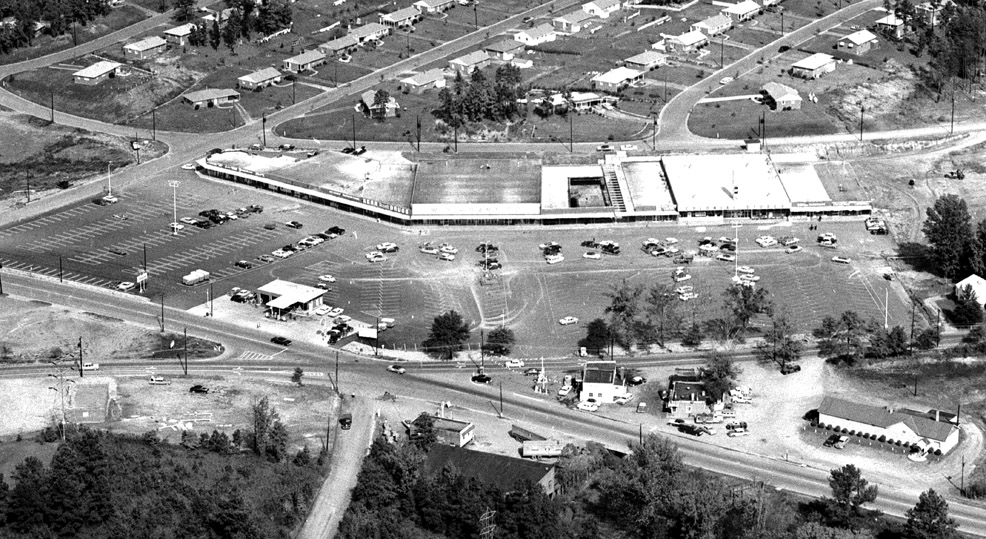 Closer view of the shopping center.
(Courtesy The Herald-Sun Newspaper)
None of the strip shopping centers other than Northgate (which converted to an enclosed mall in 1974) have really fared very well since the construction of larger enclosed malls. The large department stores / retailers that had fled downtown in the the 1960s fled the strip malls for the enclosed malls in the 1970s. After the heyday of those malls in the 1980s, they began to flee to the mega-regional malls in the 1990s.
'The Village', as it is now called, is anchored by a Maxway and seems to host a number of discount retailers. It seems similar in character to Lakewood Shopping Center and Forest Hills Shopping Center. Loehmann's is a bit different, as it hasn't had the demographics around the center change as significantly as they have around the aforementioned.
As always, I welcome comments and corrections about Wellons - people have much better, and more vibrant, recollections of these centers than anything that is currently written down (which is part of why I do this.)


The Village, 02.13.11 (G. Kueber)