In tours
This building does not appear in any tours yet.
Last updated
Wed, 11/16/2011 - 10:09pm by gary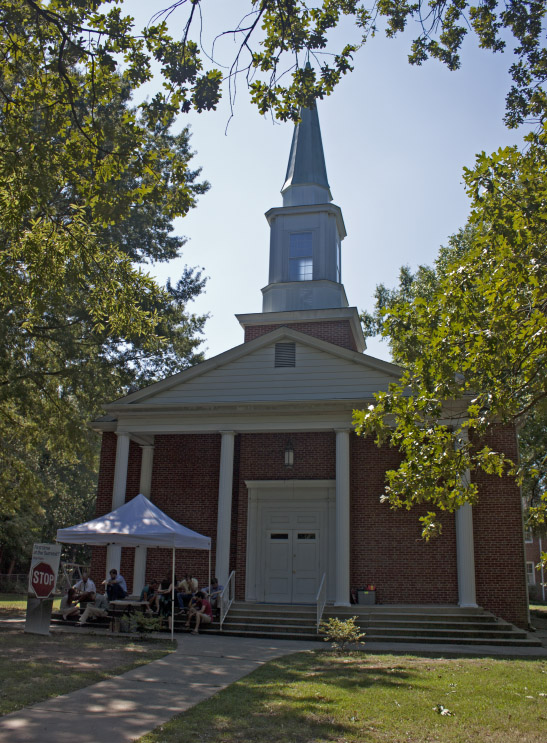 08.28.11
Colonial Revival style brick church with front gable, 8-bay-deep nave, a shallow portico, a bell tower, and a rear 2-story wing. The rear wing was built first, about 1960. Later the church bought and demolished the Dr. McCracken House facing Club Blvd. to make room for the new sanctuary.