Wilbert C. Davison House (Razed)
Built in
1929
/ Demolished in
2005
Wilbert C. Davison House (Razed)
3004 Norwich Way
Ca. 1929
Architect - Charles Barton Keen
In tours
This building does not appear in any tours yet.
Last updated
Comments
Built in
1929
/ Demolished in
2005
Wilbert C. Davison House (Razed)
3004 Norwich Way
Ca. 1929
Architect - Charles Barton Keen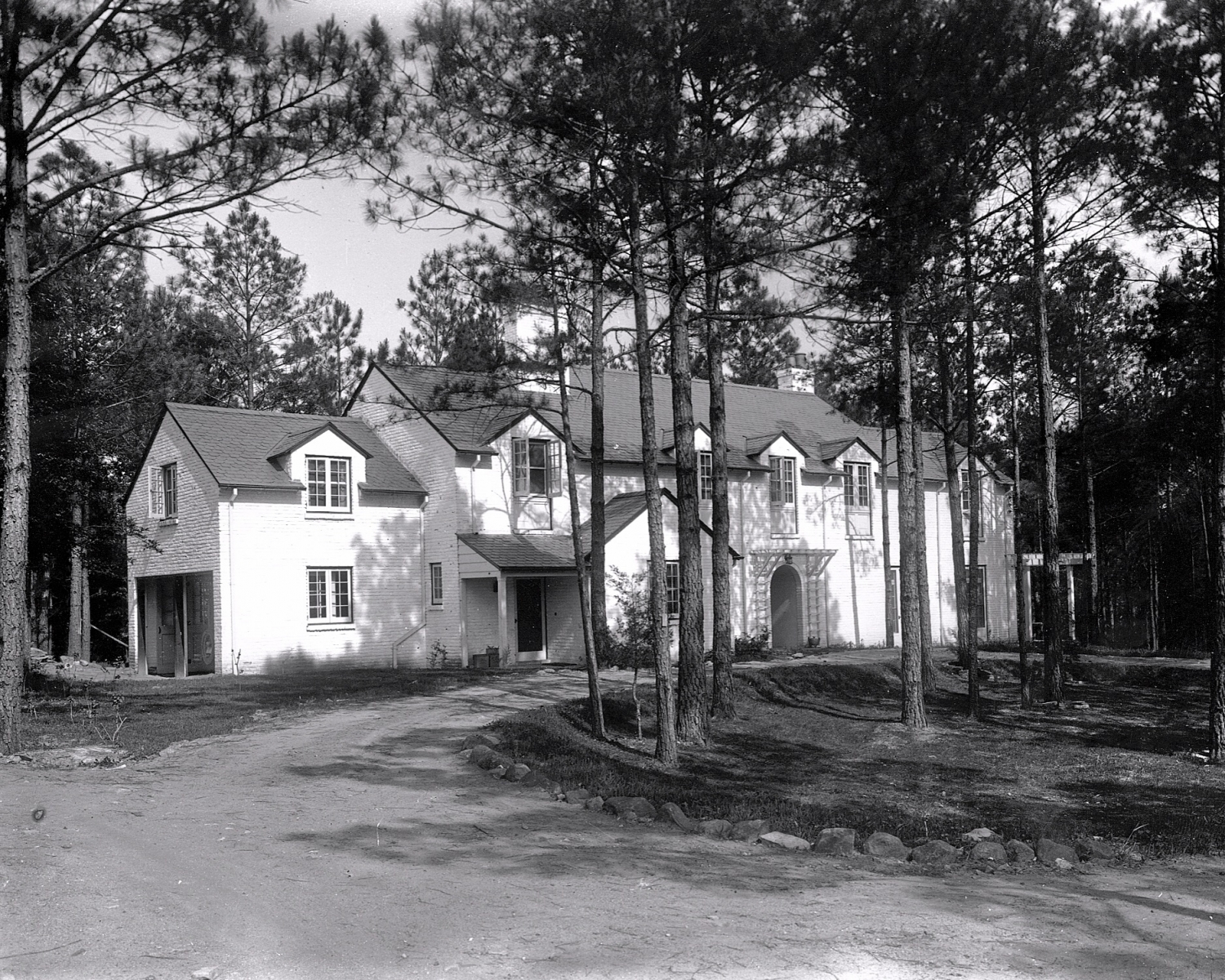 Dr. Wilbert C. Davison came to Duke to create the School of Medicine from Johns Hopkins in Baltimore.  His aggressive recruiting of Hopkins personnel for the new Duke School of Medicine led to its nick name, Little Hopkins.
Dr. Davison engaged Charles Barton Keen, the Philadelphia society architect known for his "country" houses, to design a home for his family in the new Hope Valley development.  Keen had an office in Winston Salem, NC, and was working with the Reynolds family at Reynolda and in the surrounding neighborhoods.
Davison was so enamored of Hope Valley that he used it as a selling tool in his recruiting efforts and for a time the population of Hope Valley was largely of members of the faculty of the new university.  He also, according to Club lore, offered Hope Valley Country Club memberships to his faculty to entice them to come to Durham.
The house remained in the Davison family until the 1960's when it was purchased by Meriwether Wright Hudson and her husband Jerry.  Meriwether was the daughter of Thomas Davenport Wright, grew up at Bonnie Brae Farm, and lived in the Davison House until her death early in the 21st century.
The House was razed shortly afterwards in 2005 and the premier lot surrounded by golf course fairways, and full of mature plantings, currently is waiting for new development. 
Three photos of the house, just prior to demolition are below.  The gentleman in the living room is Richard H. Wright III.