W.W. ELLIS HOUSE
Built in
1924
/ Demolished in
1998-2002
Comments
Built in
1924
/ Demolished in
1998-2002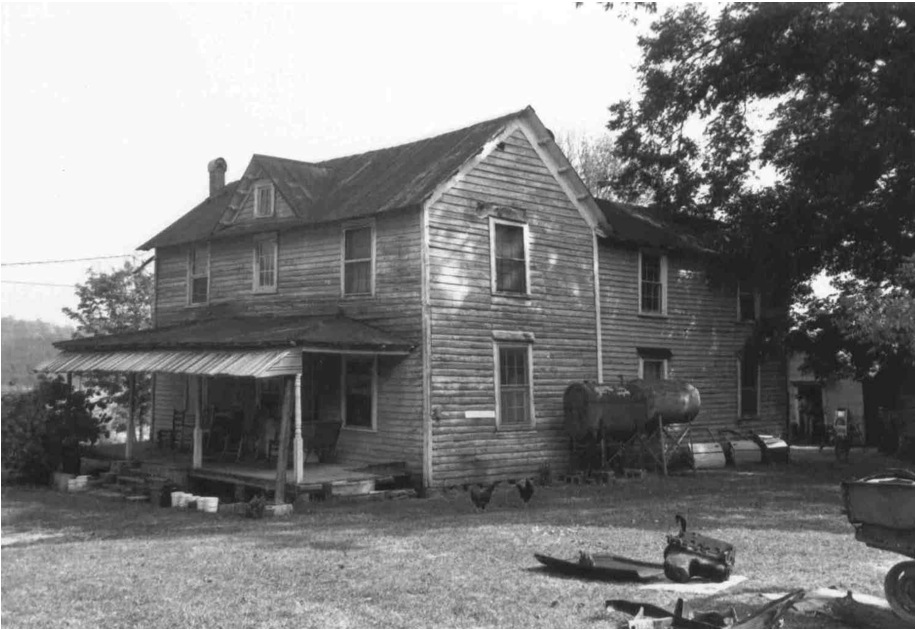 W. W. Ellis, boiler operator at Orange Factory boarded mill workers and raised a family of nine children in a very late Triple-A I-house. Building in 1924 when most of his neighbors preferred the Craftsman or Colonial Revival styles, Ellis chose the traditional house form but gave token recognition to current fashion through open eaves and shaped rafter tails around the dwelling and its two-story rear ell.
If somewhat weathered, the house retains all of its exterior details. It is a large frame structure set on brick piers and capped with a metal roof. Fenestration is regular; a single leaf entry door has a glazed panel and windows are six-over-six except that a nine-pane light surmounts the front door and a four-pane light is directly above it on the center gable. A full-facade hip- roofed porch has turned posts and a later-added shed roof extension that apparently served to provide deeper shade for the west-facing house. A porch on the ell has been enclosed with six- pane windows. Chimneys, placed at the rear of the house, are asymmetrical; a stove chimney serves the north side and a rear fireplace chimney, the south. Where walls are not papered and sheet vinyl conceals floors, interior finishes are intact. Narrow beaded siding is present, doors have a variety of panels, simple mantels are bracketed, and square newels and balusters line the stairs.
Behind the house, outbuildings include a frame barn, a frame chicken house, a frame workshop, a well enclosure, two privies, an unusual shed made of five-panel doors, and a log smokehouse and storage barn.