DURHAM LAUNDRY / MORGAN IMPORTS / POP'S
The Durham Laundry started business around 1910 at 207 N. Church St. In February 1926, the company opened a large new facility on the west side of downtown, directly behind the Main Street Christian Church. The commercial laundry was managed by HW O'Shea and "specialize[d] in family service and dry cleaning and ha[d] one of the best equipped plants in the country" according to "Durham and Her People" in 1951.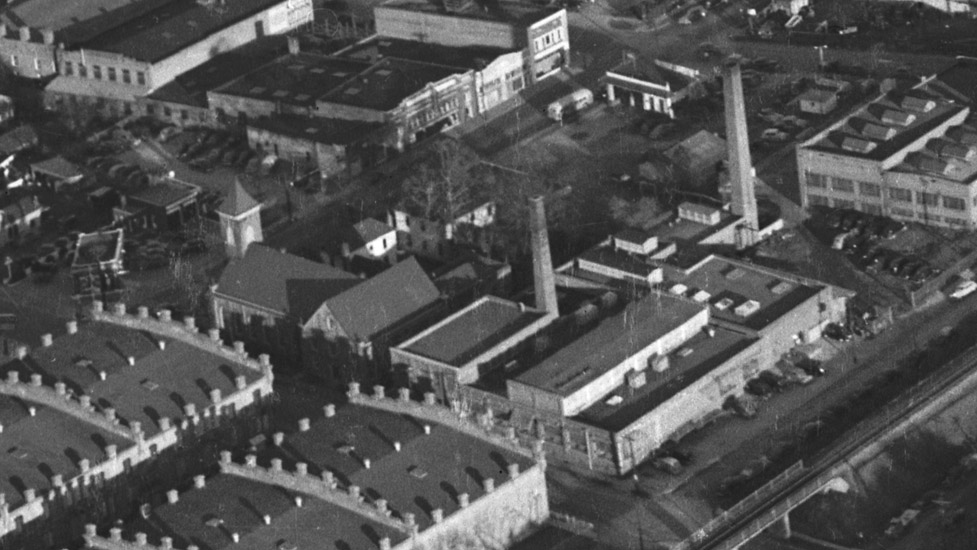 Looking northeast, 1948.
(Courtesy The Herald-Sun Newspaper)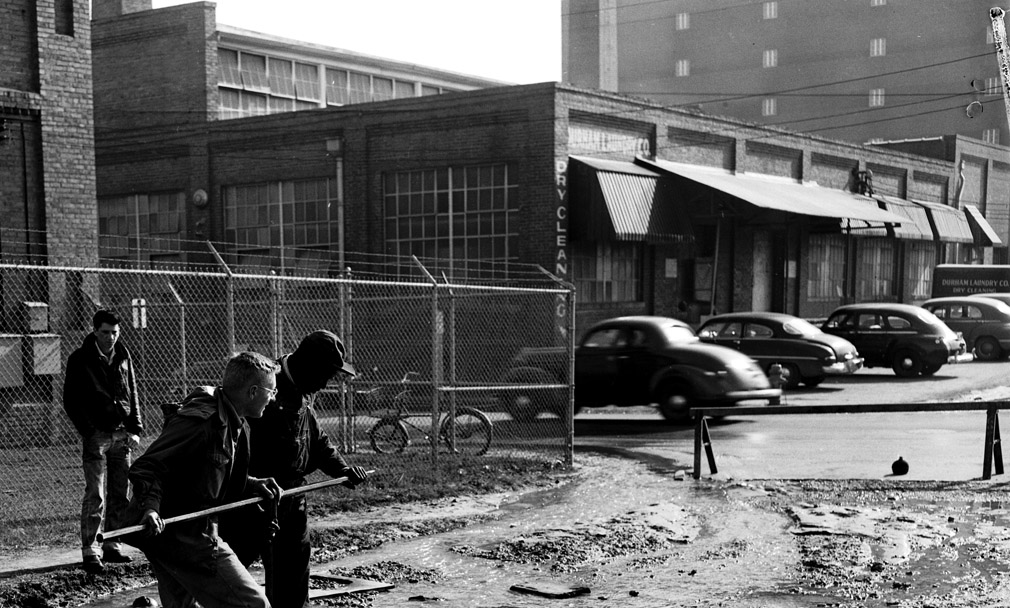 The Durham Laundry, looking northeast from West Peabody Street, 02.14.53
(Courtesy The Herald-Sun Newspaper)
As with many businesses in Durham, people often would walk to work or to businesses; my own house ~5 blocks from here was owned by a woman named Nora Franklin who walked to work at the Durham Laundry every day for 40 years.
By the 1980s, the large scale commercial portion of the business had waned; although the laundry was still operating a storefront on South Gregson, they were sending their dry cleaning off-site.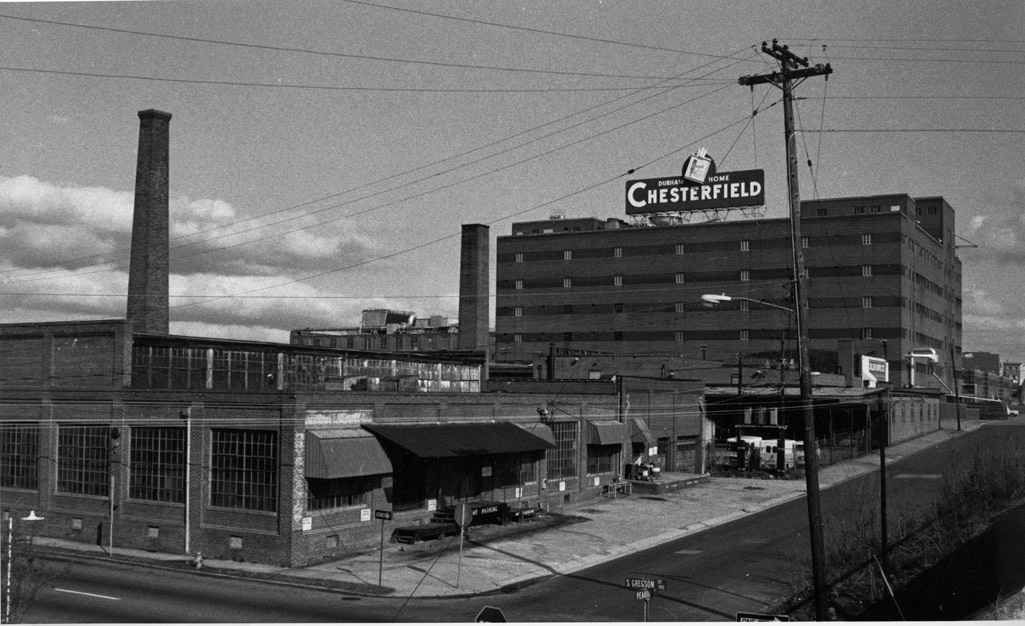 Looking northwest from the railroad tracks, 1985.
(Courtesy Durham County Library / North Carolina Collection)
Richard Morgan approached the owner of the building in 1991 about renovating the structure for his business, Morgan Imports. Richard grew up a block away, at Burch and South Gregson Streets. After attending Duke and serving in Vietnam, Richard returned with contacts gleaned from a gift shop operator on Okinawa. He set up his business on Morgan Street in 1969, moving once to an old Pontiac dealership on Morgan St., before a fire forced him to move in 1981. Along with Fowler's, Morgan Imports was one of the original tenants of Brightleaf Square when it opened.
But after 10 years, Richard and his wife Jacqueline spread out into the Durham Laundry space, where they have been since that time; a renovation of this space and their renovation of the Dillon Supply Co. next door utilized the abundance of steel piping, fans, and other elements left over from the laundry works. Their business has continued to grow, expanding into the remainder of the South Gregson St. frontage within the last 2 years.
In the mid-1990s (not sure of the exact year - someone correct me) Pop's, an Italian restaurant started by Scott Howell of Nana's, opened in the southeast portion of the building. Howell sold the business to John Vandergrift and Chris Stinnett in 2003, and it has kept going strong.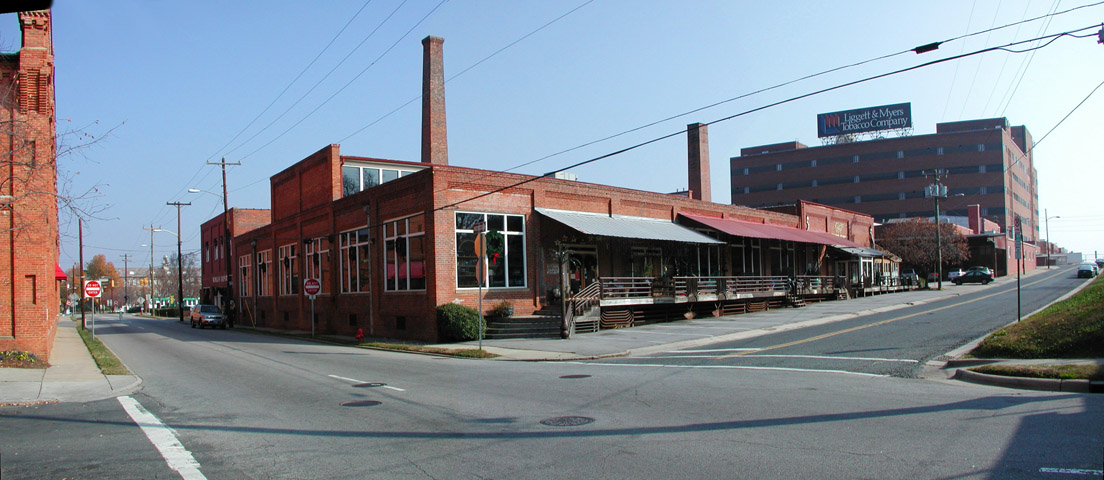 Looking northeast, 12.17.07
Together, these businesses, along with a few other mainstays really have formed the backbone of this area as it has changed and grown through the 90s and 00s.
35.99273 -78.909782