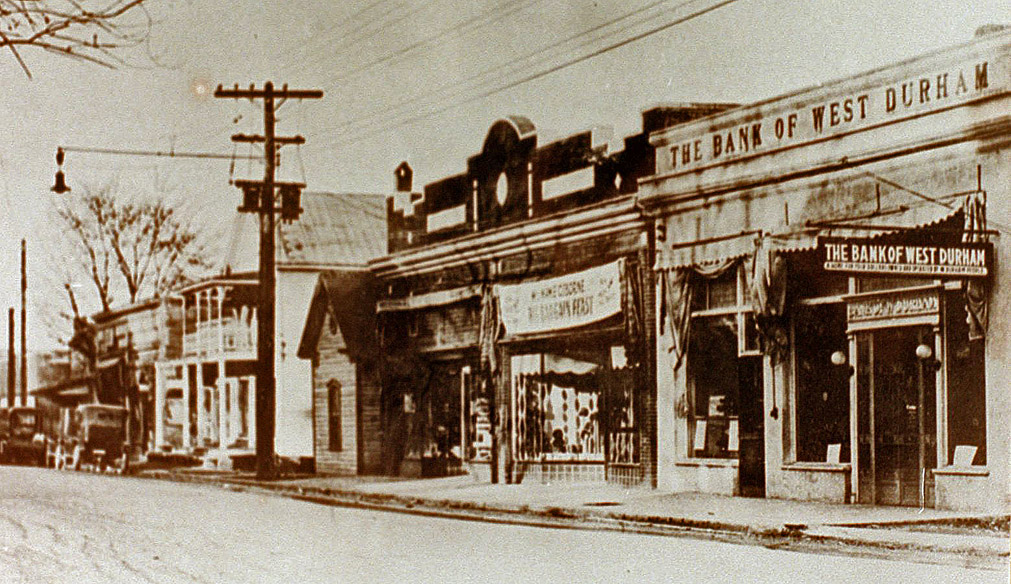 Ninth St., looking northeast from near Stack St., ~1920s.
(Courtesy The Herald-Sun Newspaper)
The building at 726-728 Ninth St. was built between 1920 and 1923 for the Bank of West Durham. By 1930, the northern half of the building, 728 Ninth, housed the DeLuxe Barber Shop. The bank folded during the depression, and by 1935, 726 was occupied by "The New Erwin Lunch" and 728 housed Martha's Beauty Shop. By the 1940s, Cheek's Dry Cleaners occupied 728.
By the 1950s, TNEL had been supplanted by Morgan's Restaurant, and Cheek's had built their own building at 720 Ninth St. The Clean-Rite dry cleaners took their place at 728.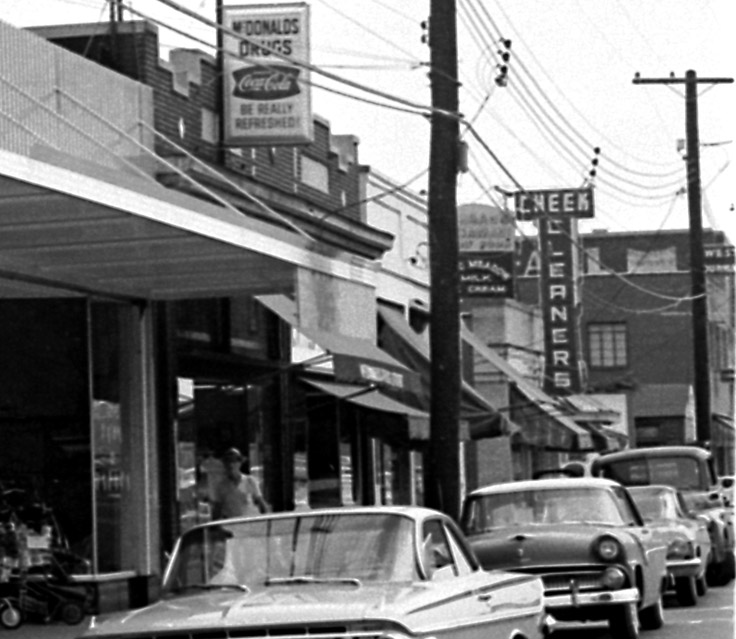 A view southwest with the Morgan's Restaurant sign above a Long Meadow Dairy sign, 08.29.63
(Courtesy The Herald-Sun Newspaper)
Cheek's took over 728 once again by 1970. By 1975, 728 was occupied by Art Craft Framing. Between 1980 and 1985, Morgan's went out of business, and Art Craft moved to 726. Vaguely Reminiscent took their former space in 728. These two businesses have remained stalwarts on the Ninth St. business scene since that time.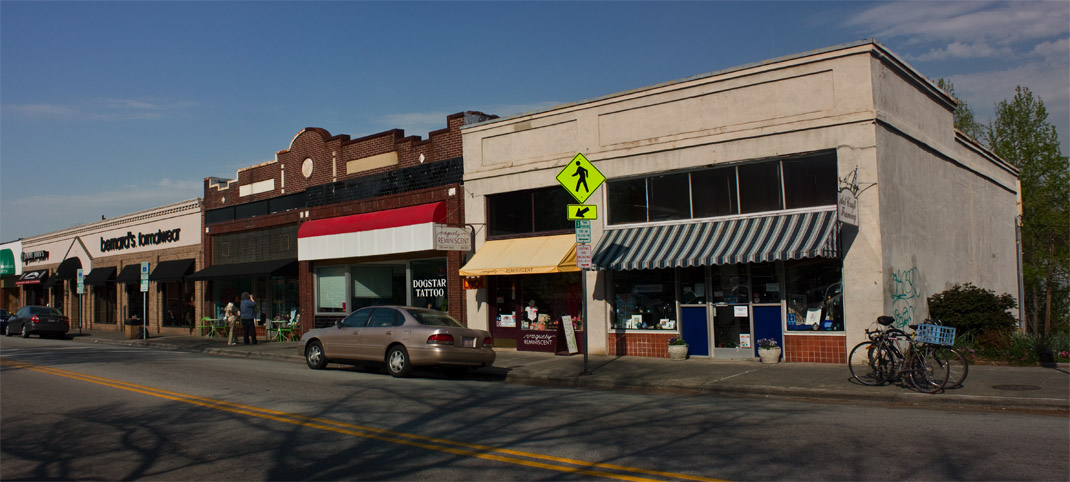 726-728 Ninth St., 04.05.09
Find this spot on a Google Map.
36.008705,-78.921948