770 NINTH
Built in
late 1920s
/ Modified in
1940s-1970s
Comments
Built in
late 1920s
/ Modified in
1940s-1970s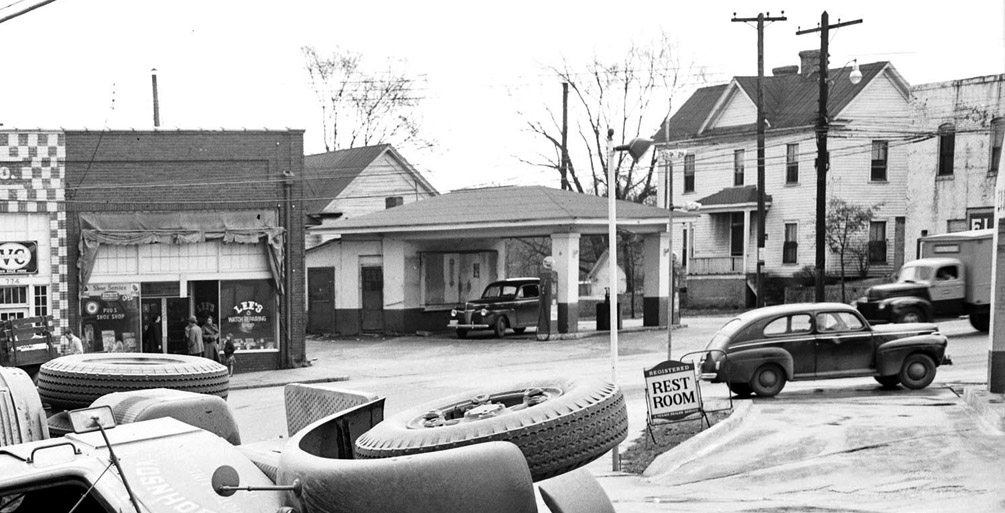 Looking southeast, 02.20.51
(Courtesy The Herald-Sun Newspaper)
The Dennis Service Station was built in the late 1920s. By the late 1940s, it had become the West Russell Amoco Service Station. At some point between the 1940s and 1970s, the building was replaced by a more modern service station building, sans awning.
Between 1970 and 1975, this was renamed the Ninth Street Amoco. Between 1975 and 1980, it became the West Side Game Room, which it remained into the 1990s.
It currently houses Cozy, a women's-clothing-and-other-stuff store.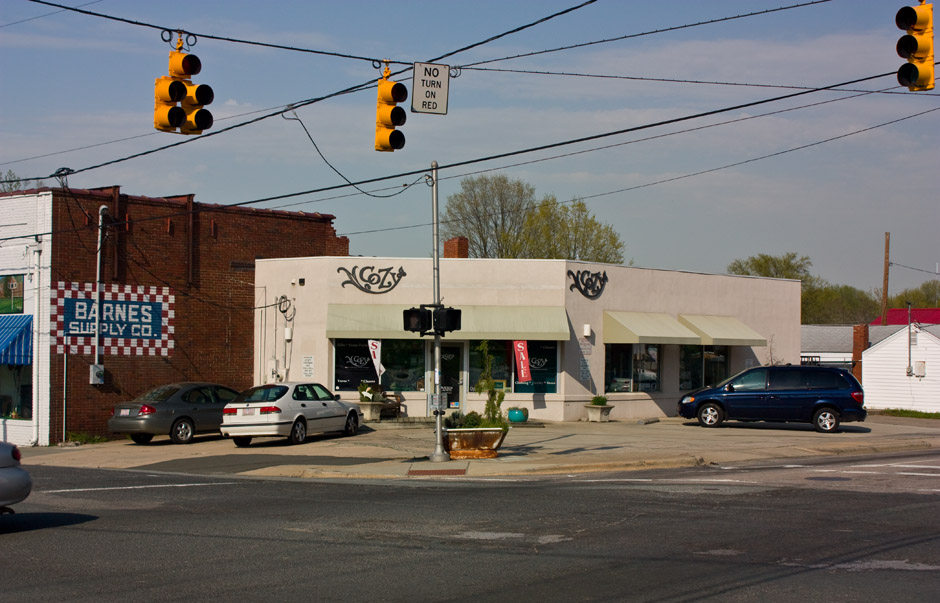 Looking northeast, 04.05.09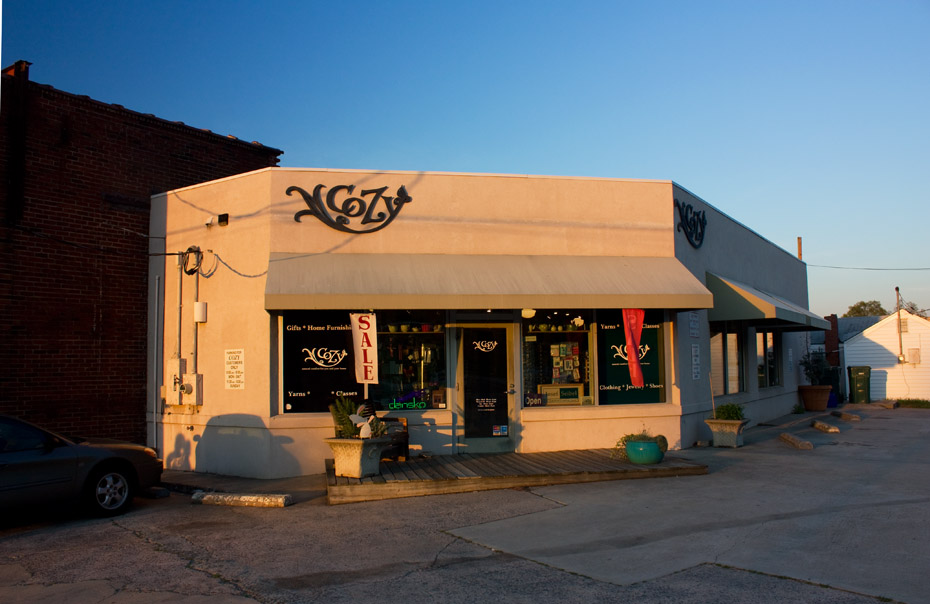 Looking east-northeast, 04.09.09
Find this spot on a Google Map.
36.010199,-78.921781