MERRITT HOUSE
Built in
1891
/ Demolished in
1916
Comments
Built in
1891
/ Demolished in
1916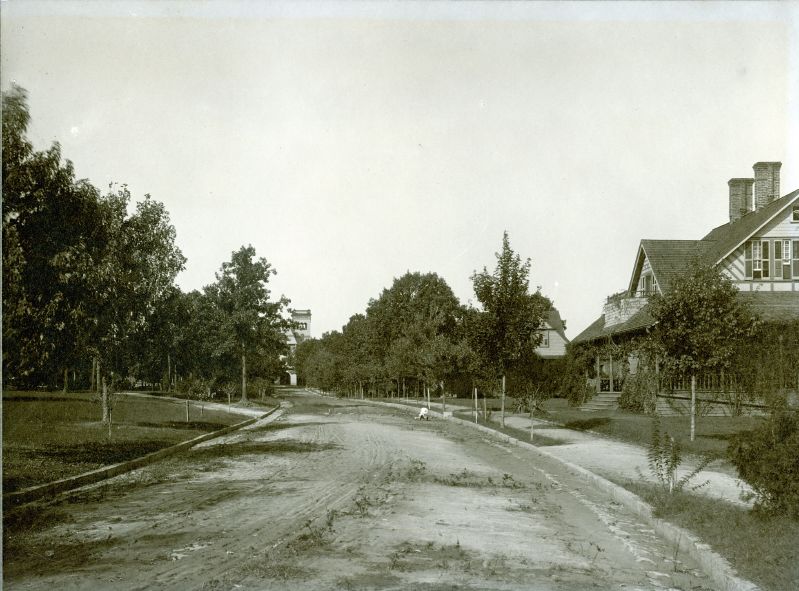 View of Faculty Row, looking north. The Merritt House is to the right - only a piece of the Pegram House is visible. Epworth Hall is visible at the end of the road.
(Courtesy Duke Rare Book and Manuscript Collection)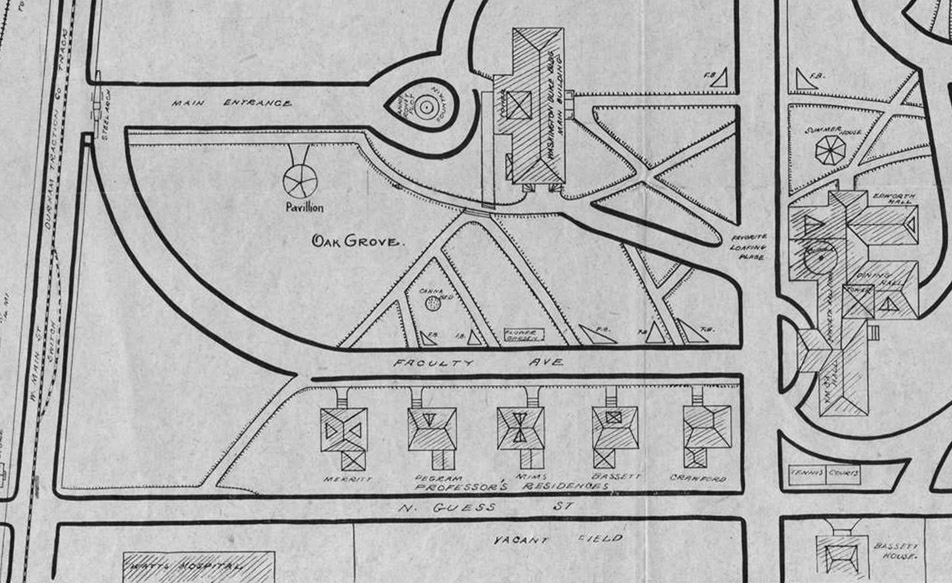 Part of an excellent map of Trinity College in 1902 from Digital Durham's collection
(Courtesy Duke Rare Book and Manuscript Collection. Scanned by Digital Durham)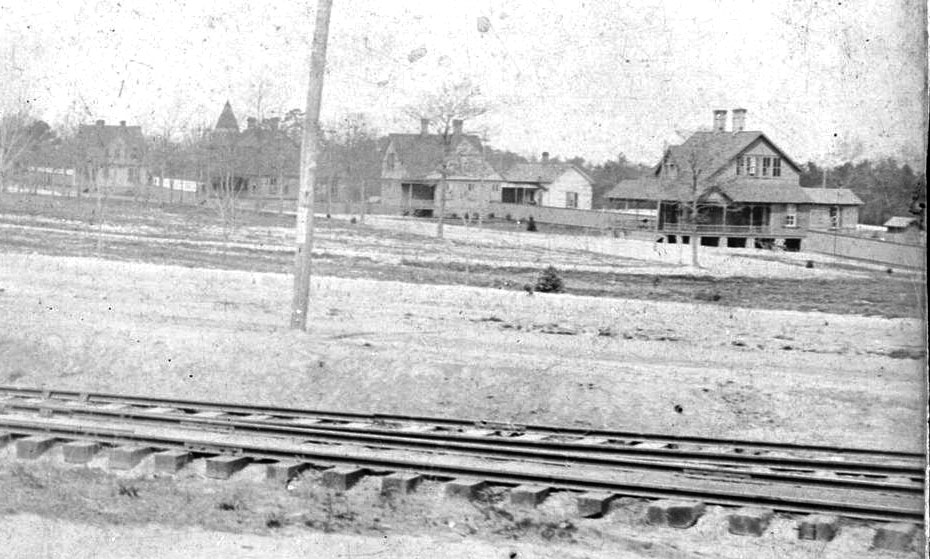 View of Faculty Row from the south side of the main railroad line; the Merritt House is the first house visible to the right/foreground, ~1900.
(Courtesy Duke Yearlook)
I'd have to consider this post a placeholder of sorts, as I have very little information regarding the fifth and last Faculty Row house, labelled above as the "Merritt House." I've been unable to determine anything about Merritt, and I'm not sure who the other occupants of the house might be. I welcome the input of some intrepid ED readers...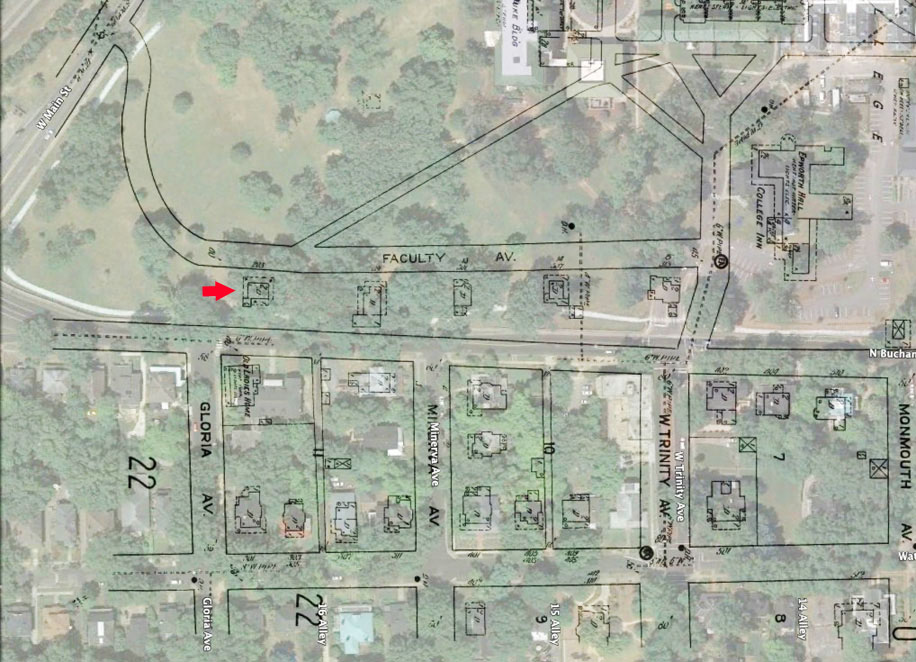 Merritt House, 1913.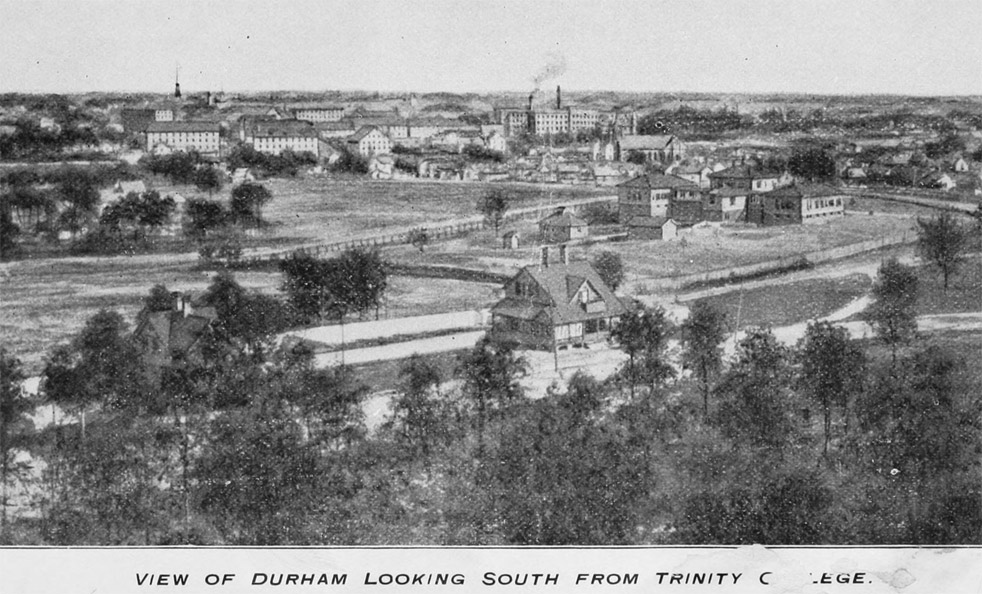 View from the tower of the original Washington Duke building, 1897, looking southeast towards downtown. The Pegram house is in the left foreground, and the Merritt House is in the right foreground. In the immediate background is the original Watts Hospital.
The Merritt House is the only one of the five Faculty Row houses to not be moved intact off of the campus. Evidently, it was disassembled and the materials used to construct a house in Trinity Heights, which was later demolished. I don't know where this house was located.
Find this spot on a Google Map.
36.003601,-78.912746