TILLEY / BALL / TEASLEY'S STORE
A veritable who's who of prominent Bahama names have run this store and Amoco gas station.
In tours
Last updated
Sun, 12/18/2011 - 8:53am by gary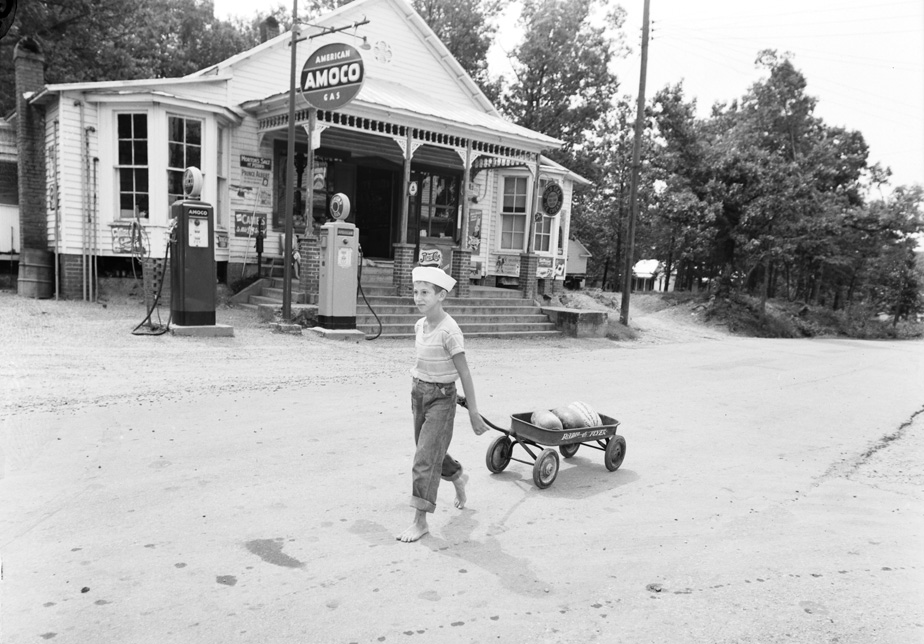 Teasley's store, 08.27.52
(Courtesy The Herald-Sun Newspaper)
This business property was built in 1900 with distinctive bay windows for displaying goods by the enterprising AW Tilley. Postmaster, yearly parade leader, grocer, and land speculator; "Dolph" Tilley was a well known local leader. It was also a gas station. Clifton Ball bought the store in 1938 and ran it until 1959, as "Teasley's Store" in the 1950s.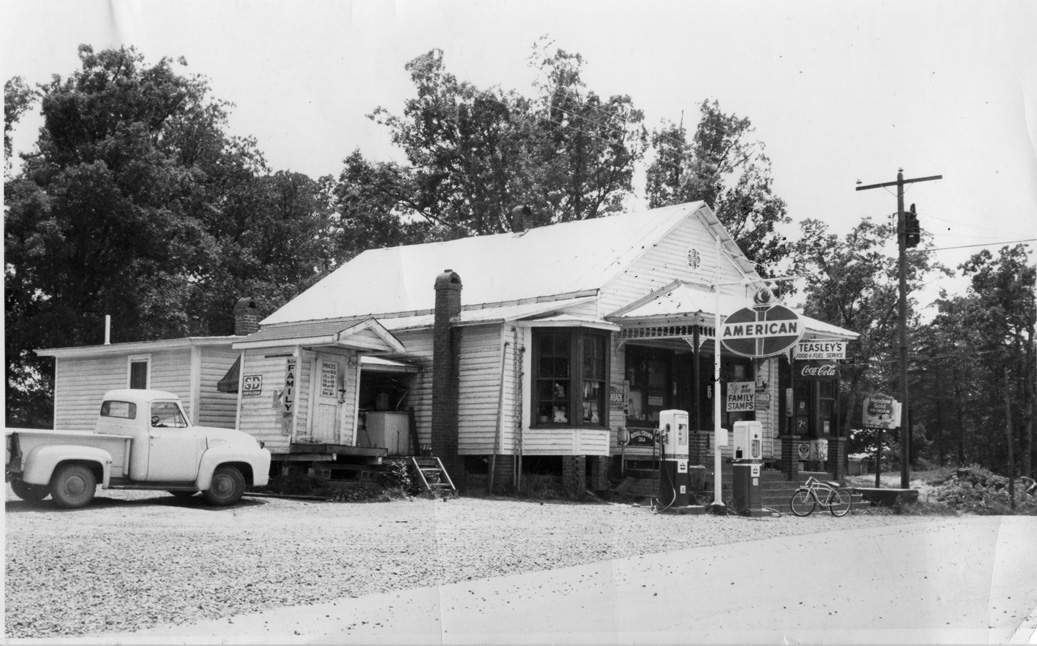 Teasley's store, late 1950s/early 1960s.
(Courtesy Bob Blake)
Ben Lacy owned it when Jeanette Roberts opened up a tearoom and craft shop in 1995. By 2003, it was occupied by "This N That, "an antique shop run by Kay O'Briant, who donates the profits to Bahama charities. As of 2009, it was owned by the Bahama Volunteer Fire Dept. (Hopefully not for one of those 'practice' burns.)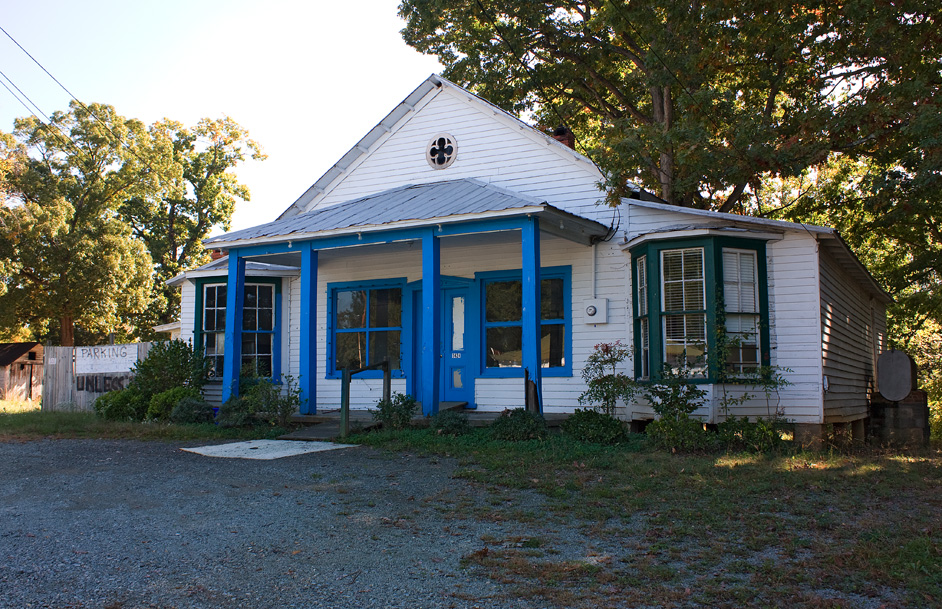 The former Teasley's Store, at 1424 Bahama Road, 10.26.08 -