1800 ANGIER AVENUE - HUDSON FUNERAL HOME
Built in
1950-1960
/ Demolished in
2012
Comments
Built in
1950-1960
/ Demolished in
2012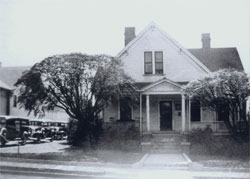 The Hudson Funeral Home was started in Apex in 1919 by Vance and Ora Hudson. In 1928, they opened a second facility behind Crabtree Pharmacy at Angier Avenue and South Driver St. in East Durham. In 1929, they moved into a house at 1800 Angier Avenue, pictured above.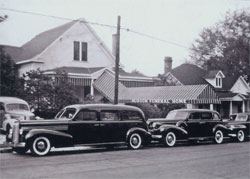 Ed and Ollie Hudson, the second generation to run the business, took over in 1938. In the mid-1950s, they tore down the old funeral home and built a new Colonial Revival structure.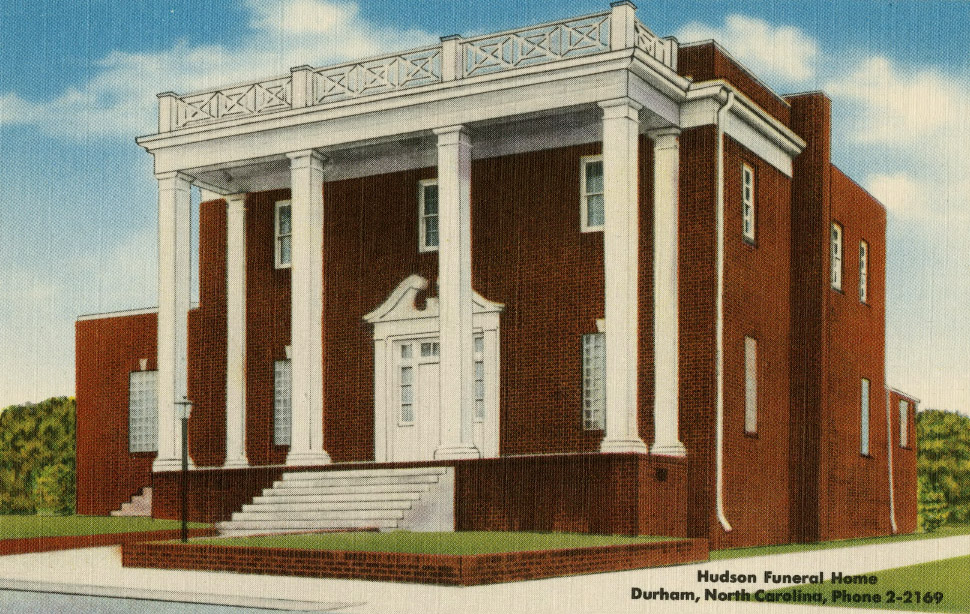 Postcard of the 1950s building
In the 1960s, they added a modern chapel to the east.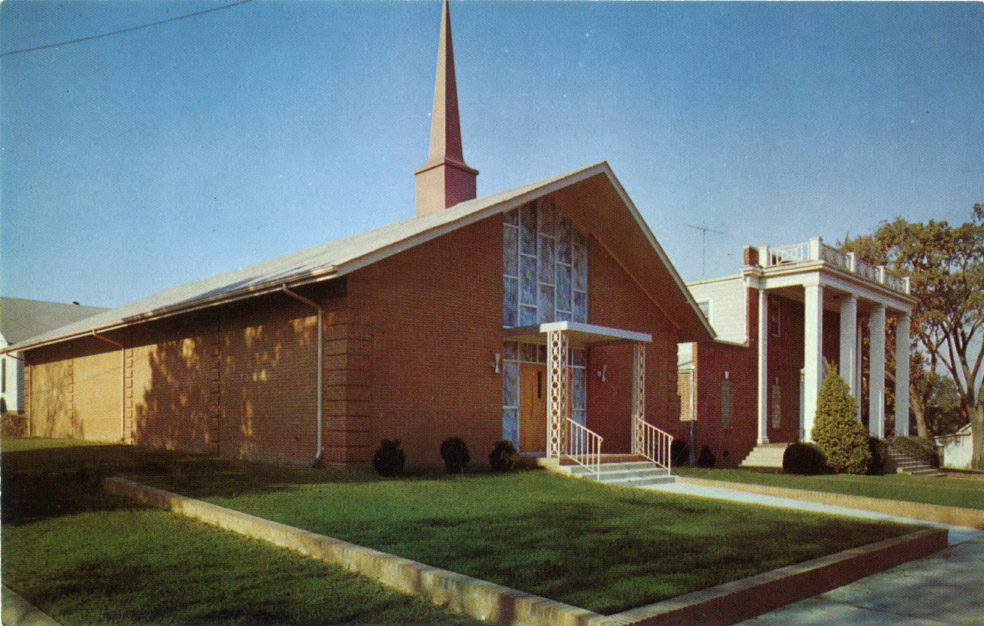 In 1986, the business, under the ownership of the third generation to run it, moved out to Miami Blvd.
The building has seen rough times since then.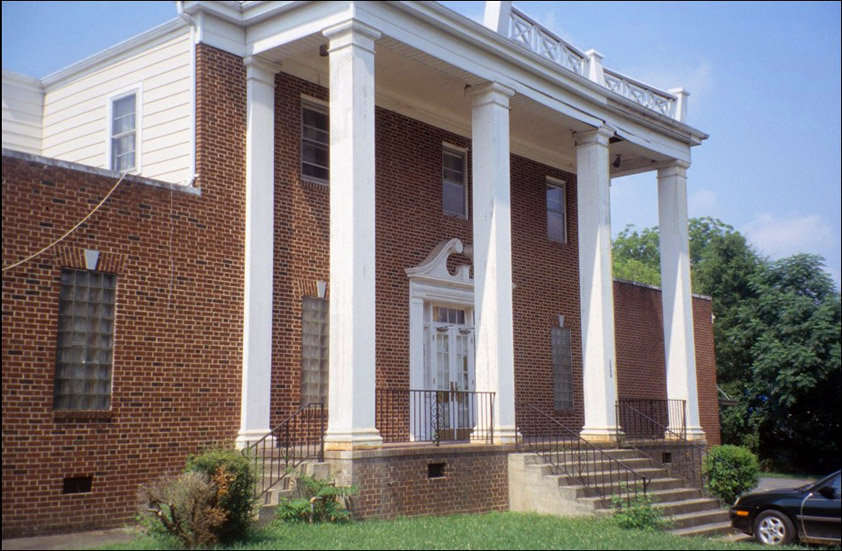 1800 Angier Ave, 2003.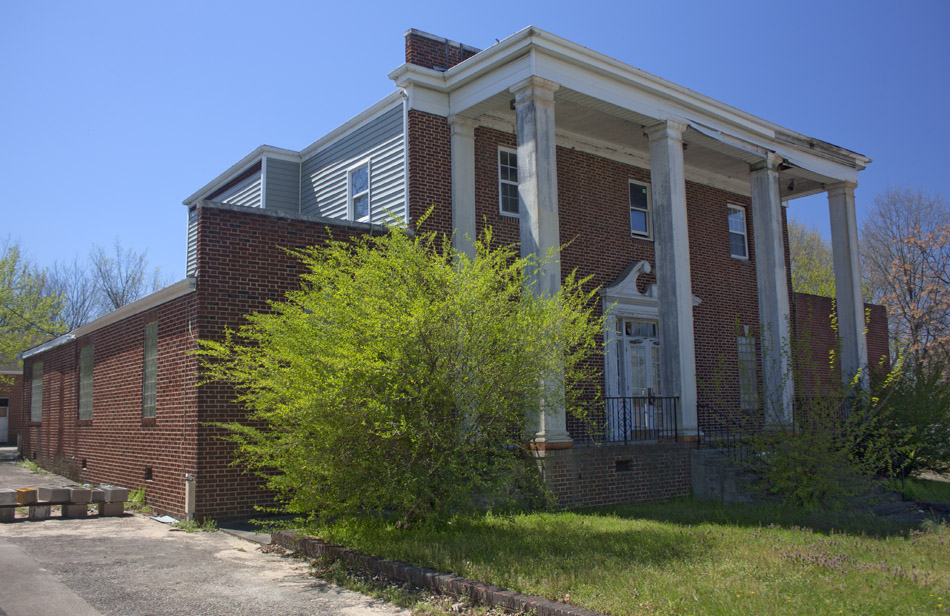 1800 Angier Ave., 04.04.11
The man who lives at 1801 Angier Avenue started up a conversation with me as I was taking pictures (he actually started coming down the block after me with a "Hey!" for taking pictures of his house. Not that unusual.) After chatting a bit and deciding I wasn't the nefarious type, he started telling me about a grand plan to turn this old funeral home into a local movie theater "for the kids." No idea if this could come to fruition, but a great idea.
Something's happening as of April 2012; I honestly don't know yet if it's good or bad.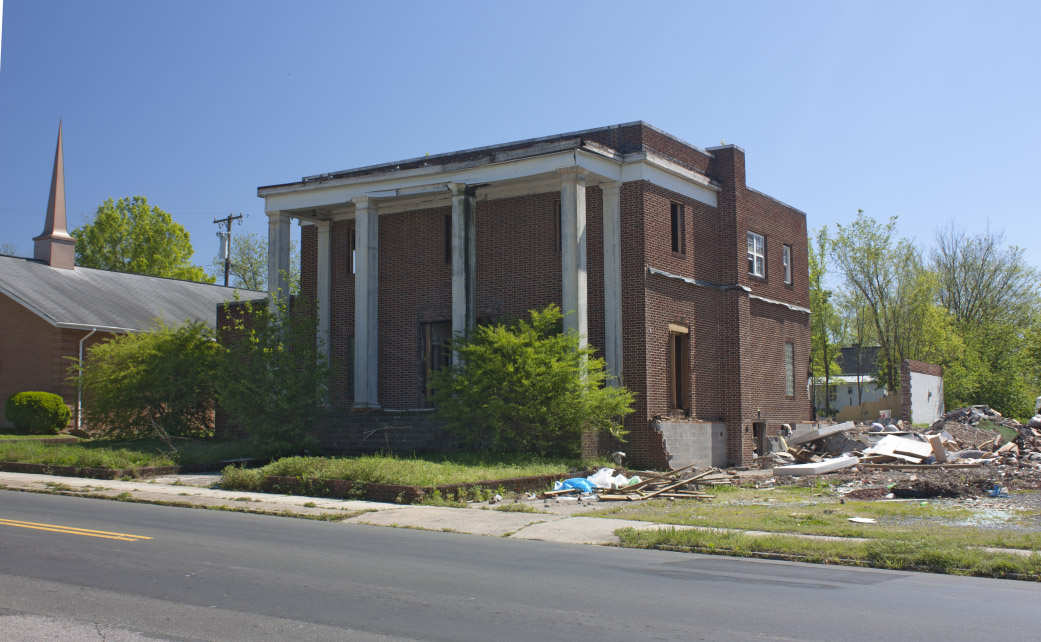 04.07.12