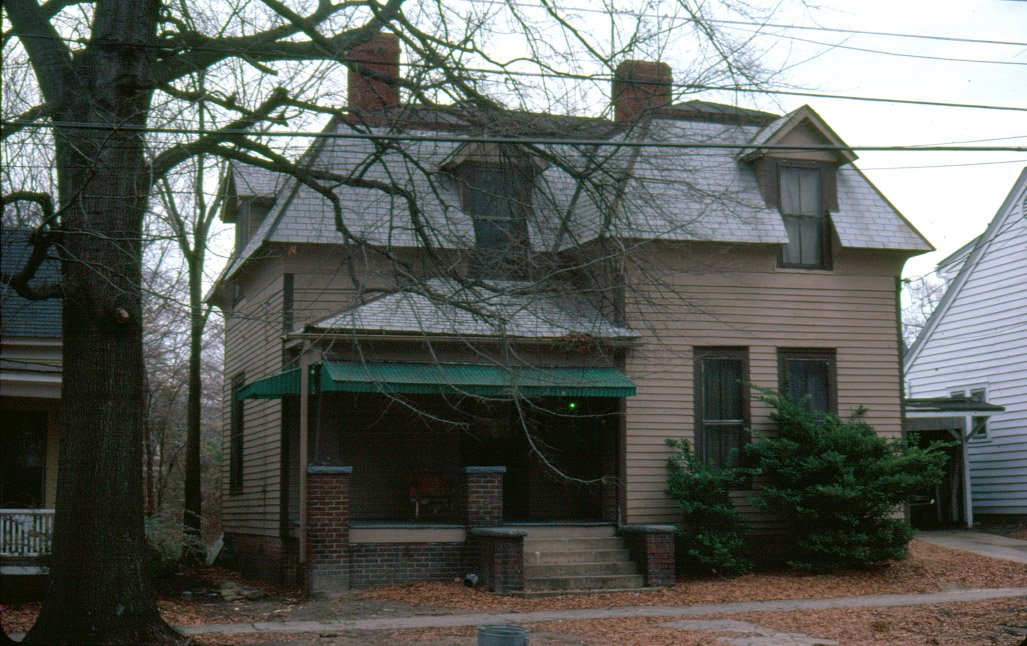 1981 (NHS - Durham County Library)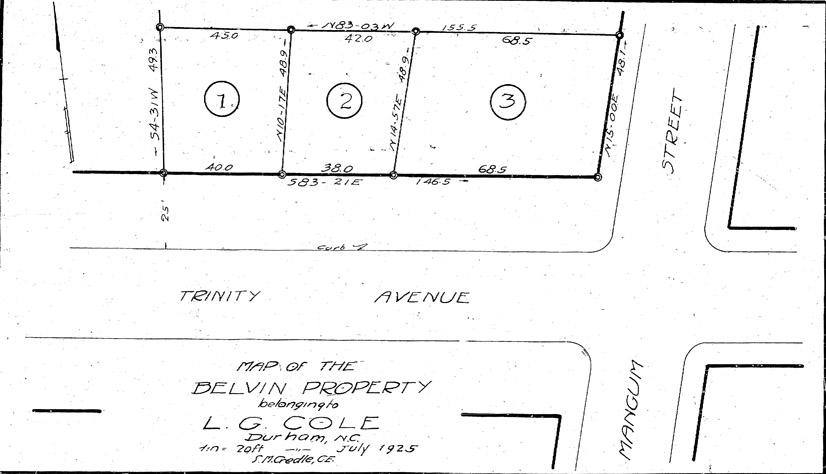 Plat showing subdivision of the "Belvin Property", owned by LG Cole, in 1925
(Below in italics is from the 1984 National Register listing; not verified for accuracy by this author.)
Although this house does not appear on the 19[13] Sanborn Insurance Maps, several of its features, most noticeably the mansard roof (which is the only one of its kind in North Durham), indicate a construction date closer to the turn of the century. Other details supporting an early date for the one and one half story weatherboard sided house are the tall first story windows and the front door with multiple small colored panes of glass surrounding the clear central window. In addition to the roofline, the incorporation of gable roofed wall dormers and concave cornices distinguish the modest size dwelling. The porch supports of a frame pylon on a brick pier are typical of the 1920s and 1930s and may be a replacement. It is possible that the house was moved to the site.
Although the historic inventory states "several details support a construction date close to the turn of the century," and I agree, it  doesn't appear in the city directories until after 1925, and is not on the 1913 Sanborn map of this area. As the plat above shows, 1001 N. Mangum, 106 West Trinity, and 108 West Trinity were likely one parcel, likely with the main house on the corner facing N. Mangum - the house on that corner on the 1913 Sanborn looks like it could be a match.
1913 Sanborn Map.
It seems possible that the original house may have been moved to this parcel when the Esso Station was constructed on the 1001 N. Mangum corner. However, the shapes on the Sanborn maps are not really a match (and usually mansard roofs are indicated.) The porch supports are 1920s-era, and although turned posts were often replaced with box pylons + piers in the 1920s, it would also support a move in the 1920s with a new porch.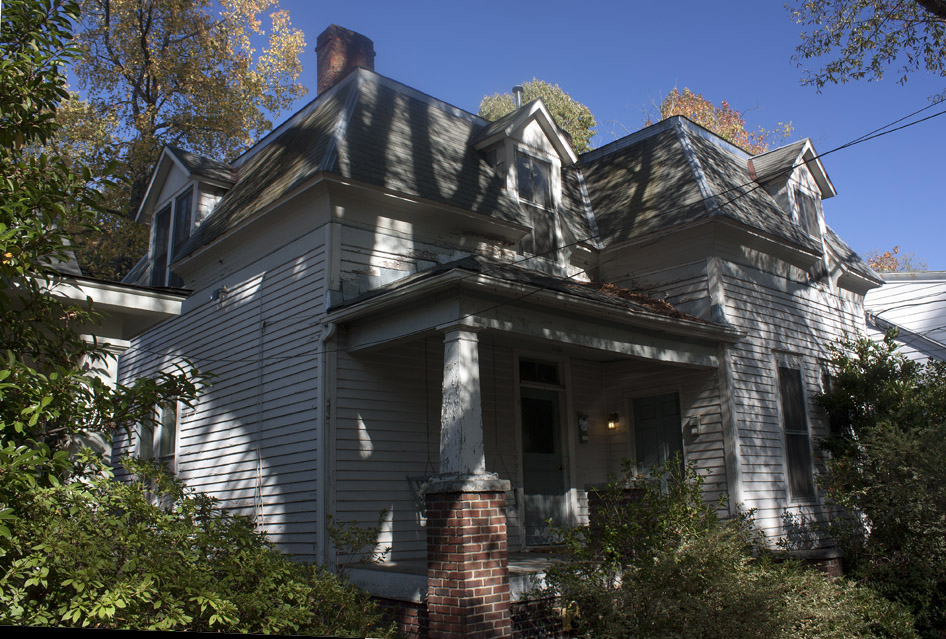 106 W. Trinity, 11.07.09 (G. Kueber)