2713 N. ROXBORO
Built in
1920-1930
/ Demolished in
2019
In tours
This building does not appear in any tours yet.
Last updated
Tue, 10/19/2021 - 11:27am by gary
Comments
Built in
1920-1930
/ Demolished in
2019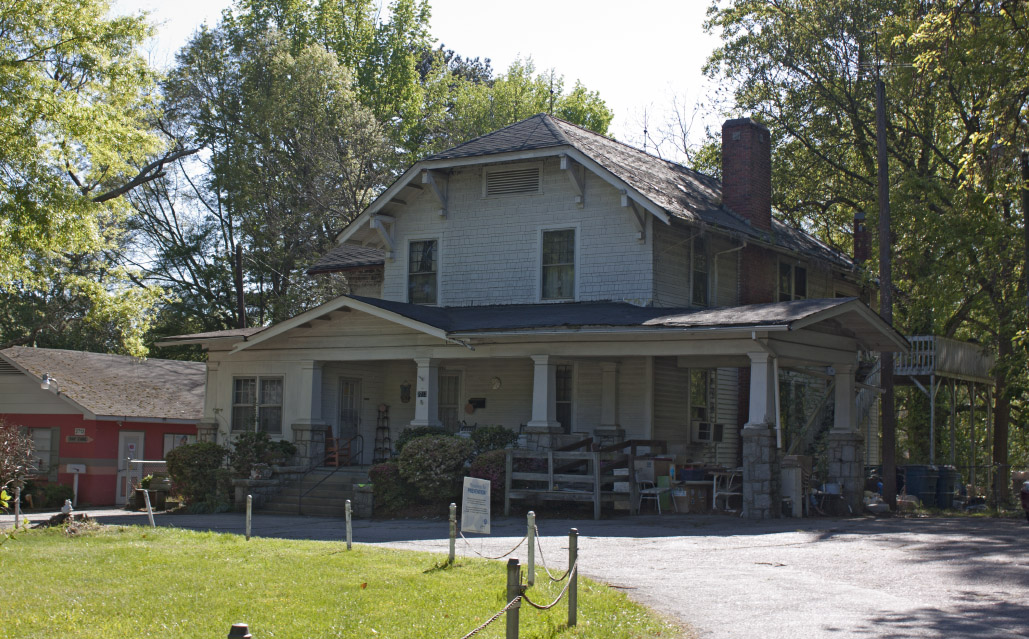 The very large lot with mature trees and the semi-circular driveway with stone posts flanking the entrances enhance the distinction of this large two-story frame house with bungalow features. At the time of its construction in the 1920s, it was the only house in this block. Clipped gable rooflines, exterior sheathing of alternating tall and short rows of cedar shake shingles in the upper story and weatherboards below, and the full-facade front porch that extends to form a porte-cochere distinguish the L-shaped house. The house is augmetned on the rear by a two-story ell.
Large square posts on plinths of cut granite support the wraparound porch, which has been altered by the enclosure of one of the southern bays to form another room.
ALthough the earliest known occupant of the house was Charles M. Crawford, Manager of the Durham Gas Company, who probably had the house constructed, it is popularly known for Marcus Wade Perry, the owner of Perry Lumber Company, who moved here in the mid-1930s. A subsequent owner of the house was Leon Jones, whose wife operated the Bragtown Daycare Center here for 18 years. After the death of Mrs. Jones, the building was sold to an owner who continued to operate the daycare center in the building. Thfacilities have been expanded with eh construction of a cinderblock building just to the south of the house