McManhandled? When your footers need to be six feet under in Trinity Park...
Made a pass by Watts St. this weekend to take some pictures of the Sweaney house, moved from the corner of Buchanan and W. Main to make room for the Trinity Park Motel, but now fixed up and on the market for a cool $835K; an open house had cars lining the 1000 block of Watts St.
While I was prepared to comment on how how you should be able to buy real window muntins for $835K, I quickly became more interested in the lot next door, which has been graded and had footers poured for an infill piece of undoubtedly swank-tastic real estate.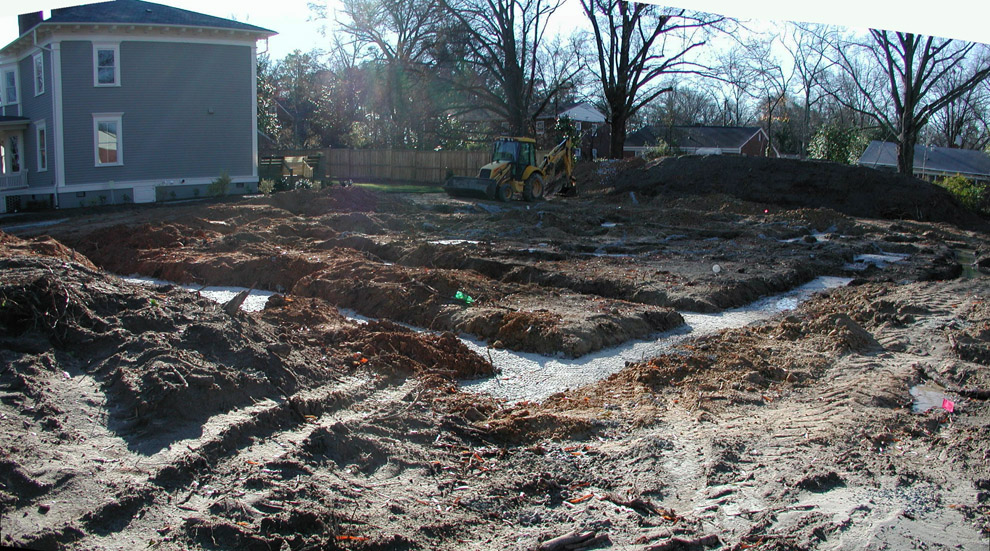 But wait, wasn't that piece of land an old cemetery?
You couldn't really tell from the previously wooded appearance of the lot: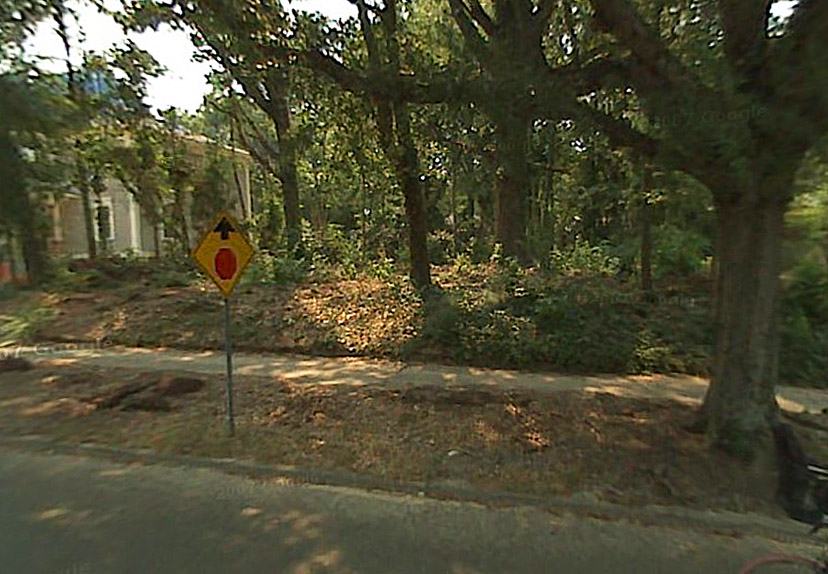 But, why, yes it was. Even noted on the tax record.
Hmm - what's that at the back of the lot?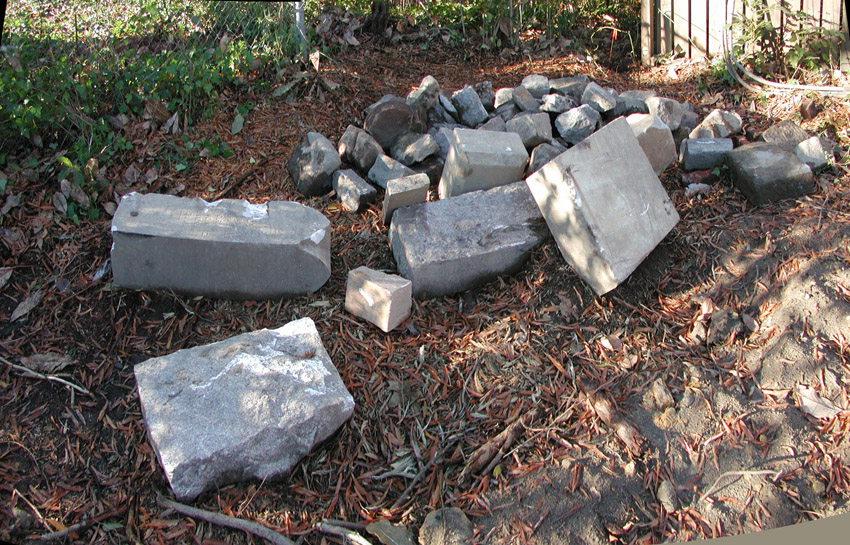 Oh, right.
Your standard pile of headstones.
I wonder how ---cy E. Chamblee would have felt about this?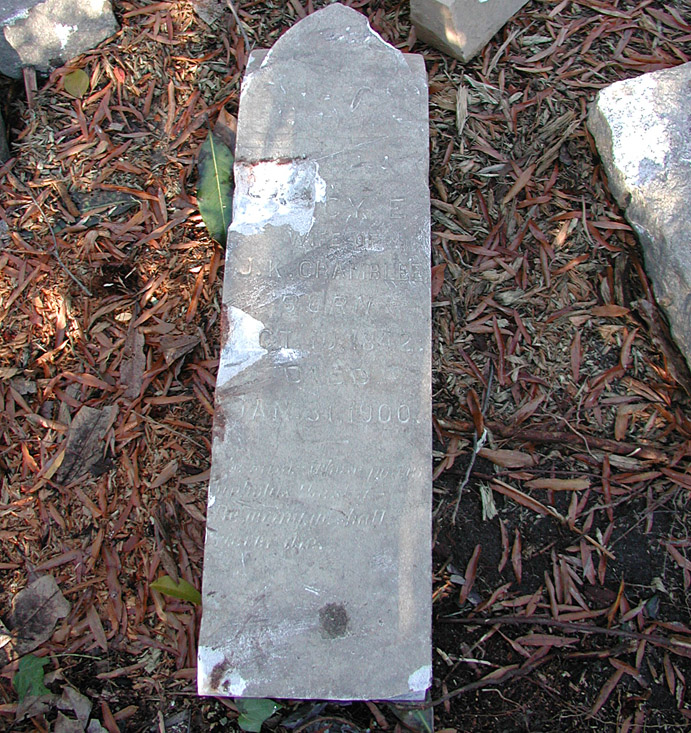 Or the rest of the family?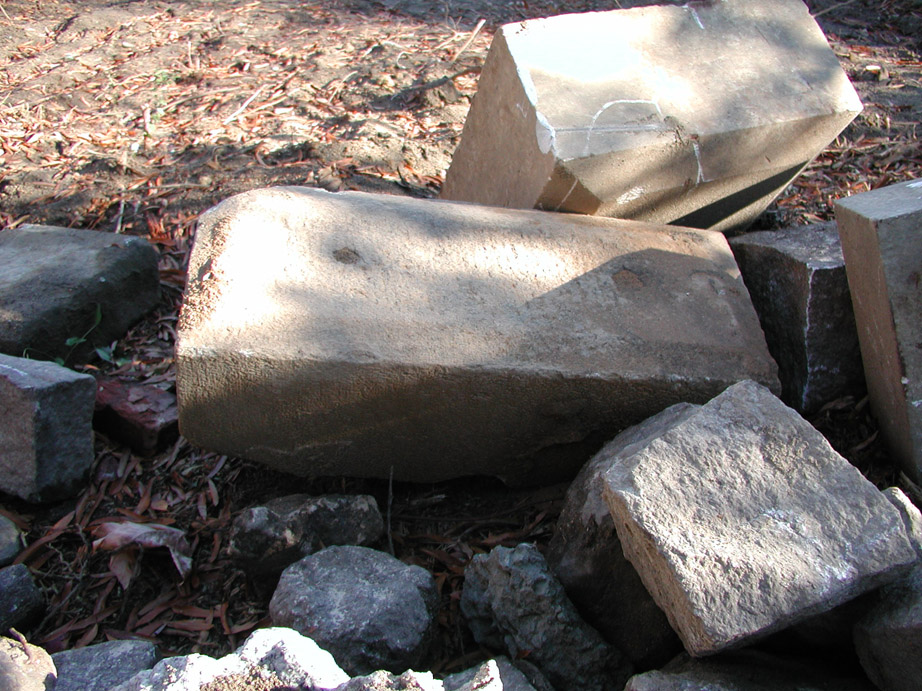 But the homeowner shouldn't have to worry about ---cy and the rest of the gang going all Amityville Horror on them - I don't think they are on-premise anymore.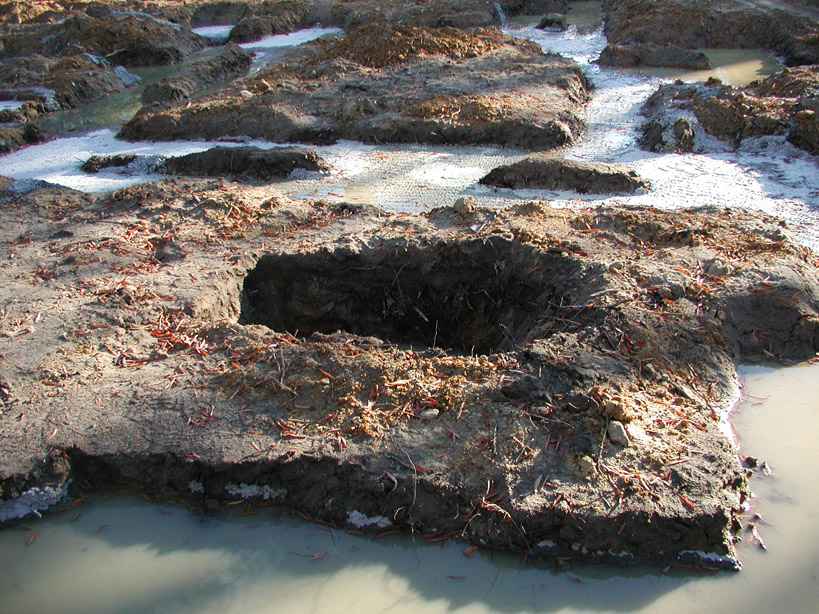 So rest, uh, peacefully, in your sepulchre of granite...countertops.
Seriously, TP folk, don't you think this avoidance of local historic district designation has gone on long enough? Are you just going to keeping inching your way towards architectural/historical mediocrity demolished-building-by-demolished-building? Or will you just go towards overt disdain for history like this? Probably would have been good to have this come before the Historic Preservation Commission, don't you think?
Update, October 2009:
Nancy Chamblee, your house to haunt has arrived: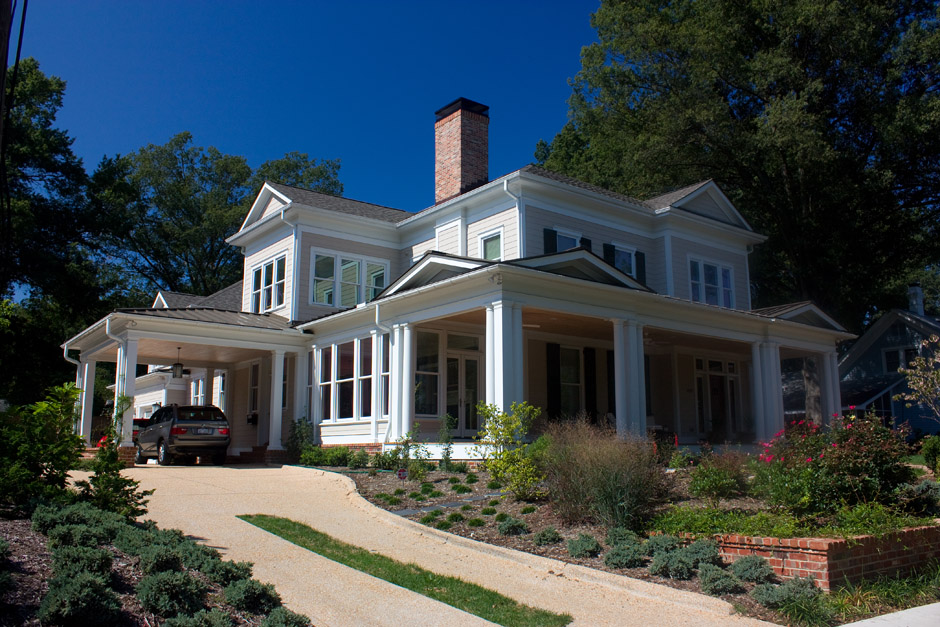 1009 Watts St., 10.03.09