SNORTING BULL
Built in
1987
/ Modified in
1998
,
2008
In tours
This building does not appear in any tours yet.
Last updated
Sun, 08/17/2014 - 10:51am by gary
Comments
Built in
1987
/ Modified in
1998
,
2008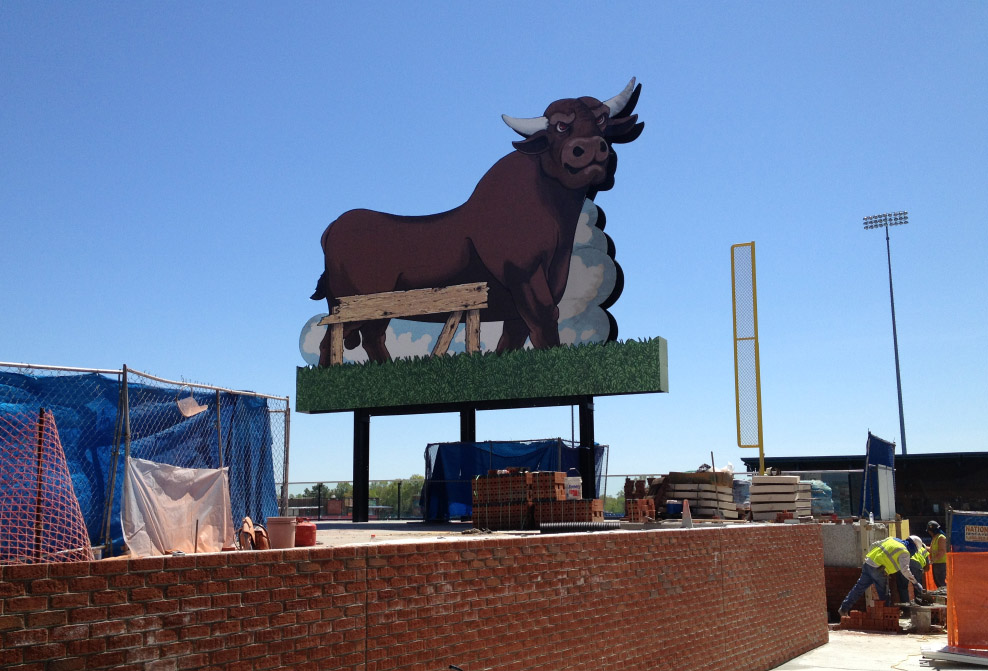 Despite its quaint "Hit Bull Win Steak" slogan, the sign in the Durham Bulls Athletic Park outfield is not all that old. It was, in fact, created by the writers/producers of the movie Bull Durham in 1987 and installed at the Durham Athletic Park. The sign remained after filming, and became integrated into the lore of the Bulls and the DAP.
The Bull was removed to the DBAP after construction, and erected in the outfield in 1998. In 2008, the bull was replaced with a larger 20' by 30' version that is double-sided.