In tours
This building does not appear in any tours yet.
Last updated
Wed, 01/09/2019 - 4:14pm by gary
Location
36° 0' 51.9372" N, 78° 51' 48.5208" W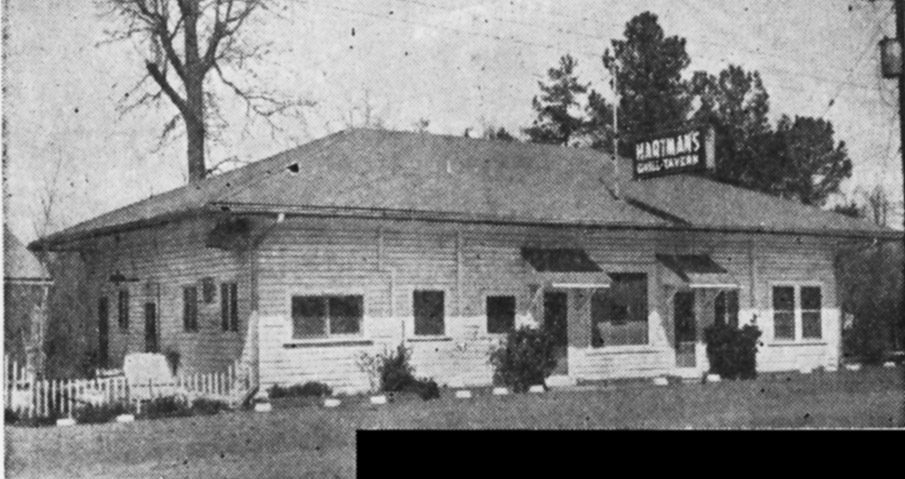 Hartman's, 1953.
(Courtesy The Herald-Sun Newspaper)
I never ate at Hartman's Steak House, but it came across my radar when I was researching Durham's oldest continuously operating restaurant for my post about Bullock's - I thought perhaps it was the winner, having opened in 1941 (two years before Bullock's) but soon realized that it closed in 2001, at its 60 year mark.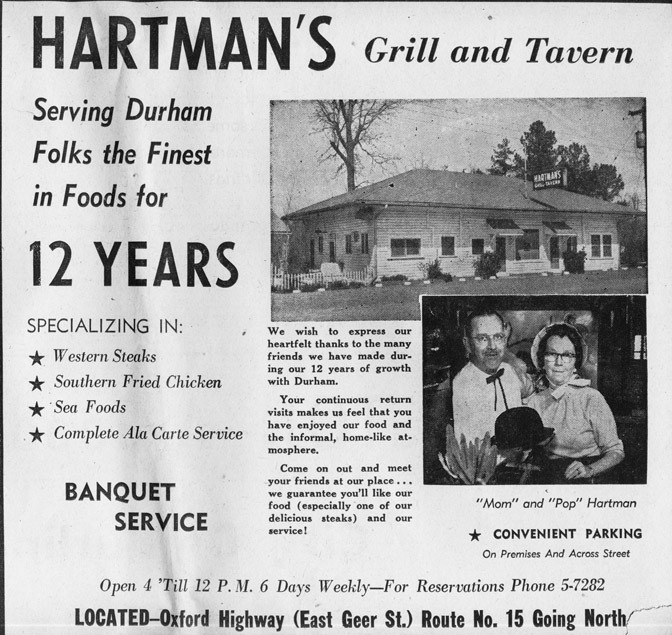 (From the 4/26/53 Morning Herald.)
The building has sat empty since that time.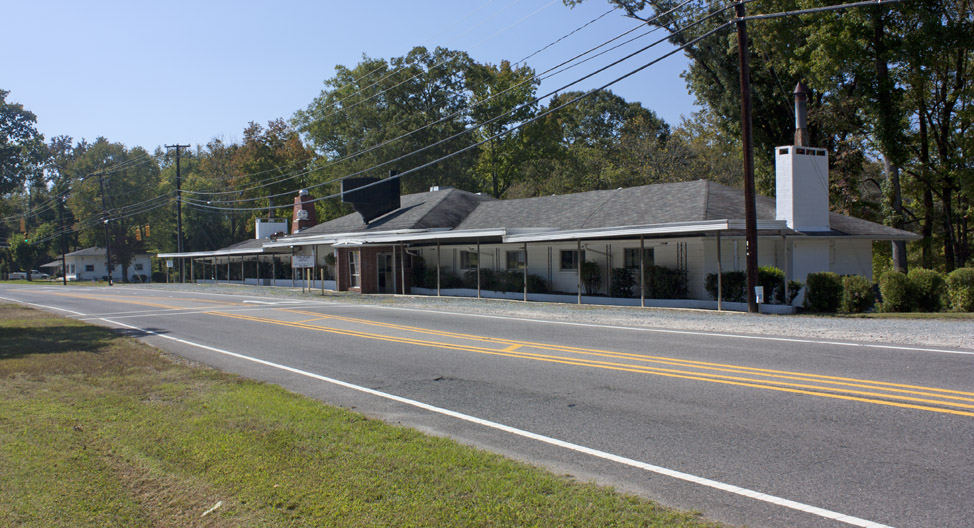 Former location of Hartman's, 10.10.10
Local non-profit TROSA acquired the property in 2011.
Find this spot on a Google Map.
36.014427,-78.863478