720 VICKERS AVENUE / 700 BLOCK VICKERS AVE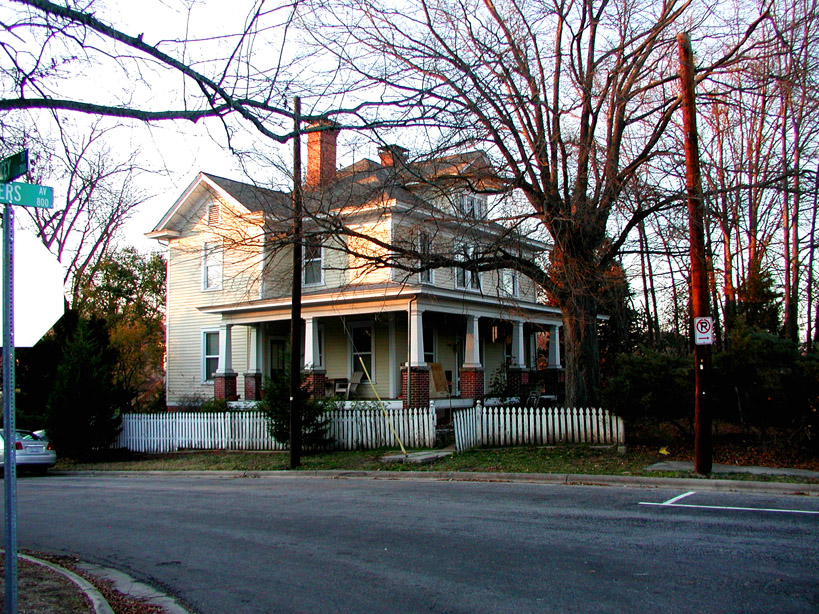 The 700 block of Vickers Avenue was a primarily residential block of Morehead Hill (although really part of that nebulous transition area between Morehead Hill and West End,)containing a mix of larger houses and smaller triple-A roofline workforce housing. The intersection of Jackson St. and Vickers, just to the south of the Holiday Inn, had become progressively commercial through the 1950s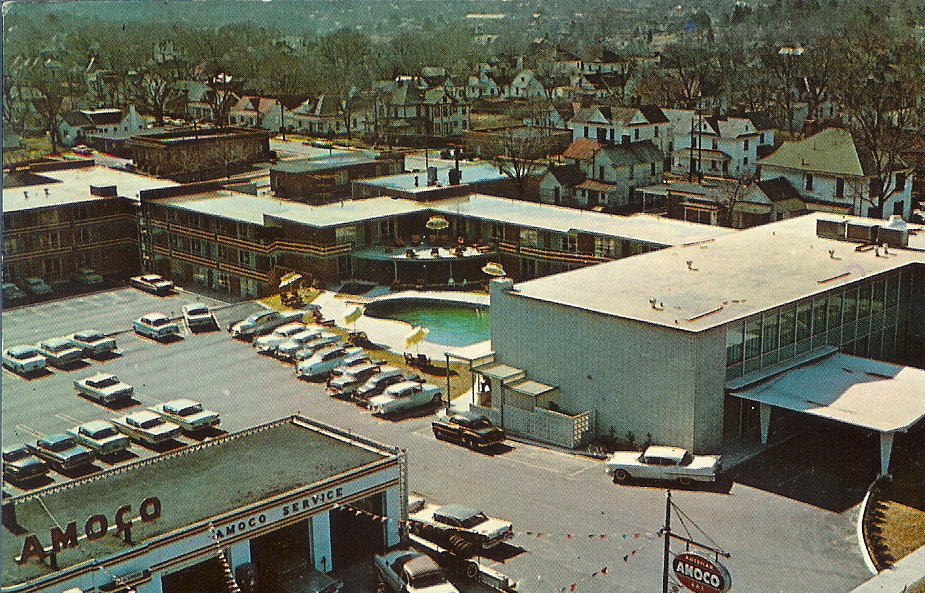 Looking southwest from the steeple of Duke Memorial, over the Holiday Inn. The intersection just behind the hotel is Jackson and Vickers - the 700 block stretches south from that point.
(Courtesy Whig Hill)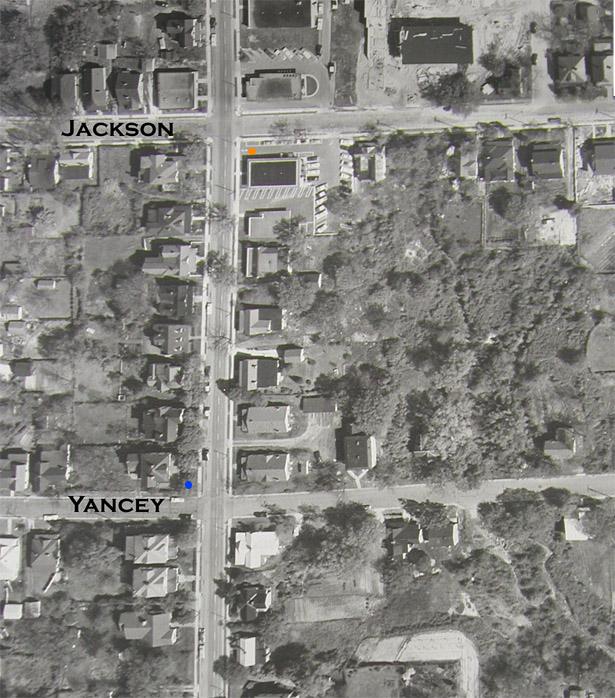 An aerial shot of the block in 1959. Note the orange and blue dots.
This block was along the designated path of the East-West Expressway, i.e. the Durham Freeway, which began construction in summer of 1967.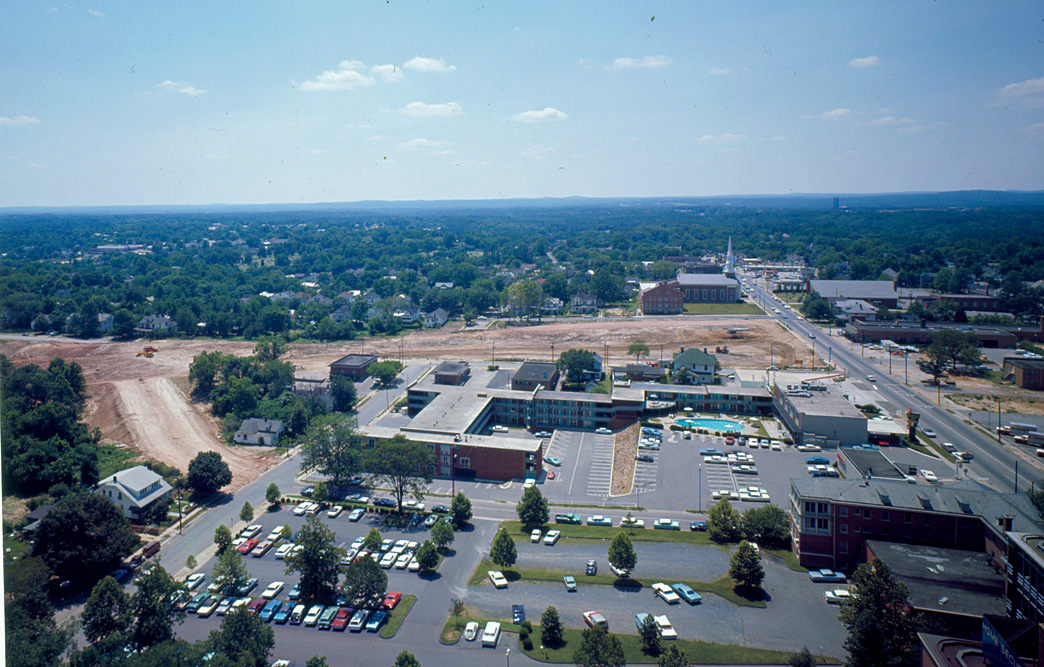 Looking southwest from the NC Mutual building, summer 1967. The 700 block, with the exception of two structures - one on the south side of the new freeway and one on the north, has been demolished. You can see the Gregson-Vickers connector under construction; prior to this, Gregson went no further south than Jackson St.
(Courtesy Herald-Sun)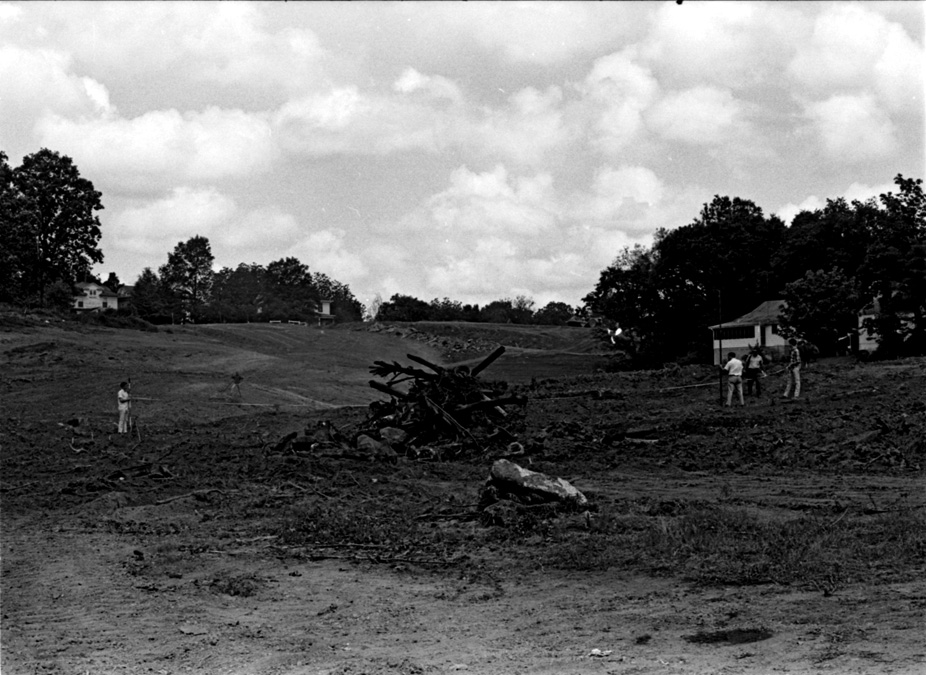 From ~Parker St. and South Duke, looking west and up at Vickers St., June 7, 1967. The backs of the houses on Yancey St. are to the right, and the intersection of Yancey and Vickers is at the top of the hill.
(Courtesy Herald-Sun)
By 1969-1970, the Freeway was completed.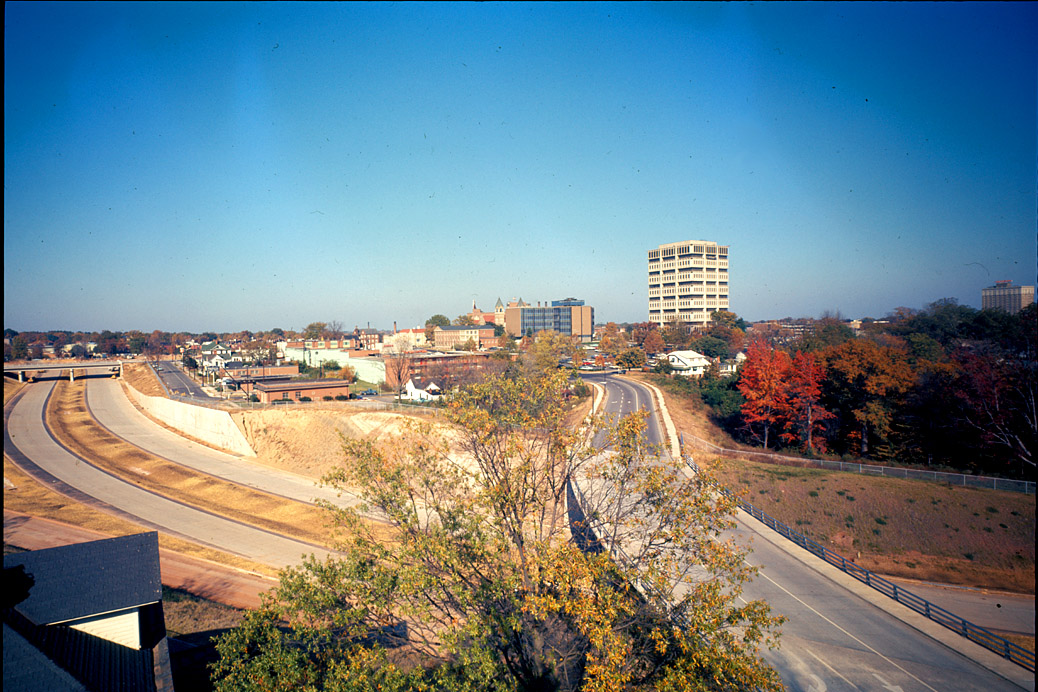 Looking northeast from a fire ladder at the intersection of Vickers and Yancey. The house remaining at the south end of the 700 block is in the left foreground (the blue dot) and the commercial building on the east side of the north end of the 700 block is visible across the freeway (the orange dot). Also note the Washington Duke Hotel at the right edge of the frame.
This configuration remains much the same today. That commercial building was later torn down or drastically altered, and is now the Forest History Society.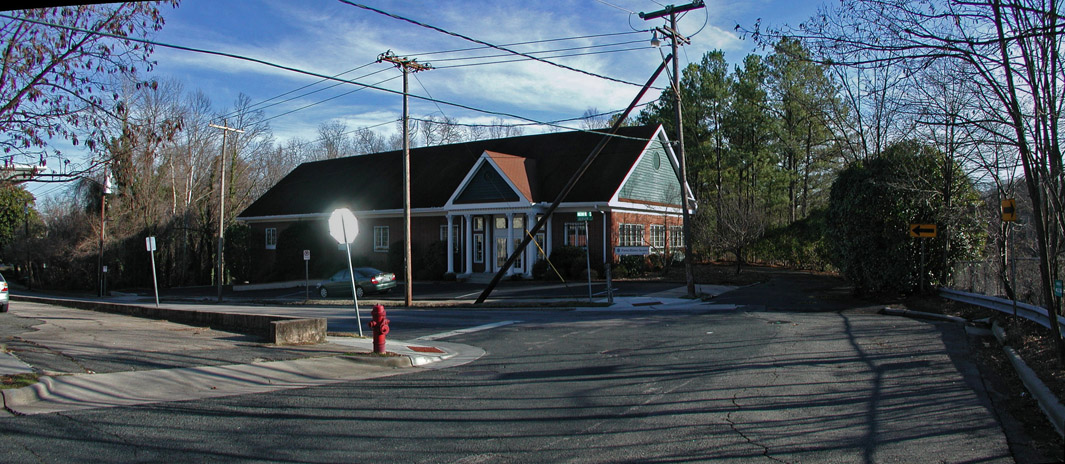 Looking southeast from Jackson and Vickers, 02.02.08
And the house at 720 Vickers, marked above with the blue dot, hidden behind some trees and set further back from the road by the reconfigured Vickers, has been well-maintained.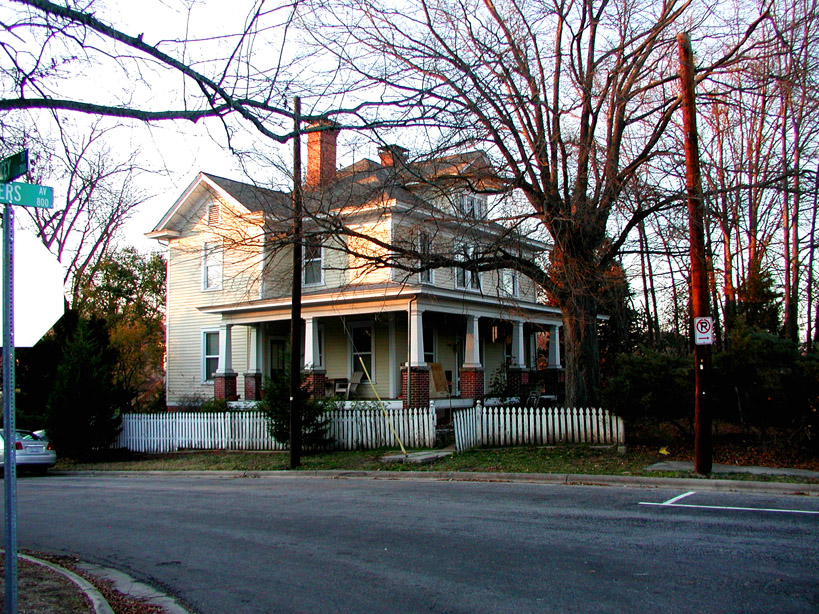 Looking northwest, 01.30.08
A similar view from the NC Mutual Building.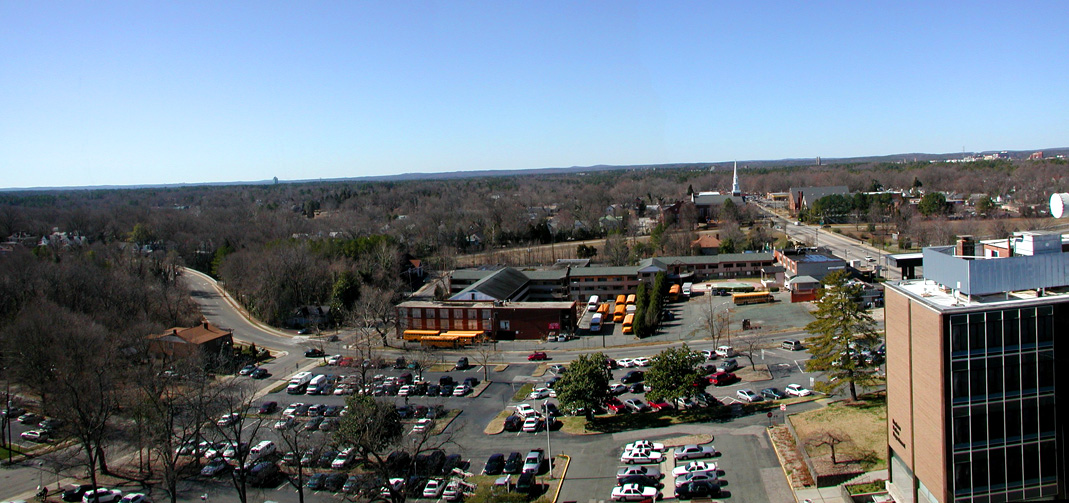 Looking west, 01.30.08
And lastly, Vickers and Jackson is the location of what I think to be one of the last (if not the last - let me know if you've seen another) signpost-style street markers in Durham - once commonplace on residential streetcorners.