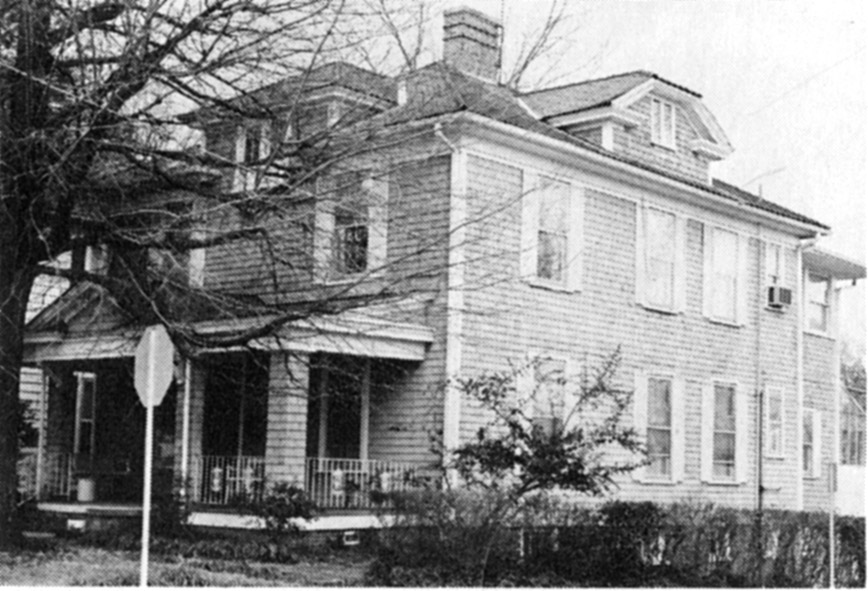 ___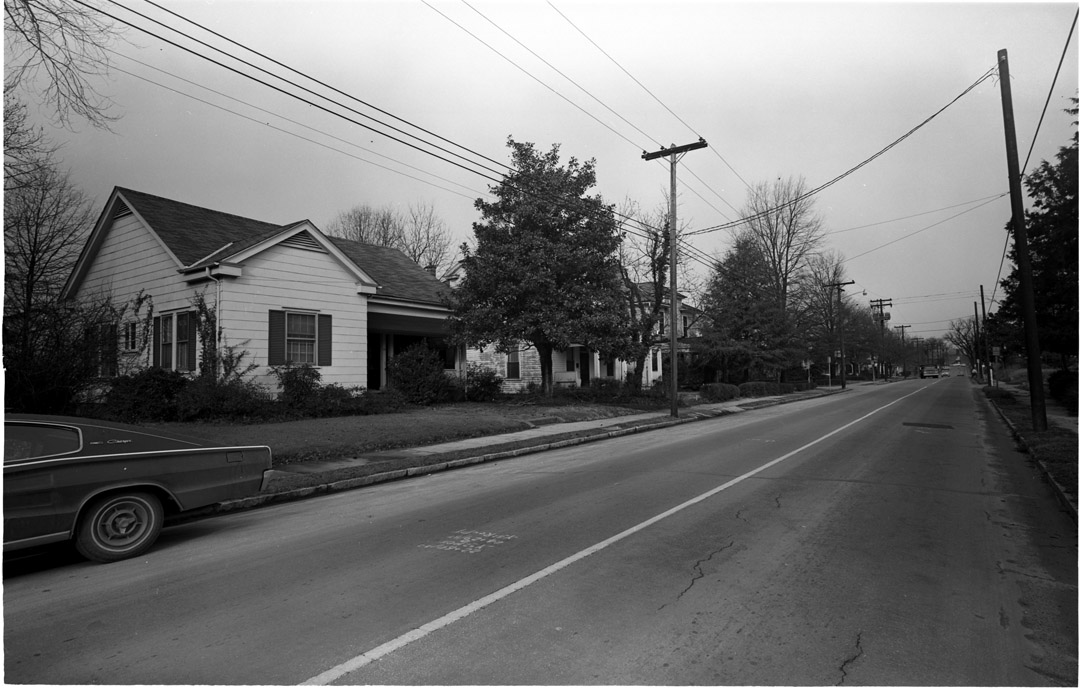 What was once a block somewhere in the middle of the Morehead Hill / West End neighborhood (as you can see Vickers stretching northward in this picture) became the northern edge of Morehead Hill after the introduction of Ye Friendly Freeway in 1967.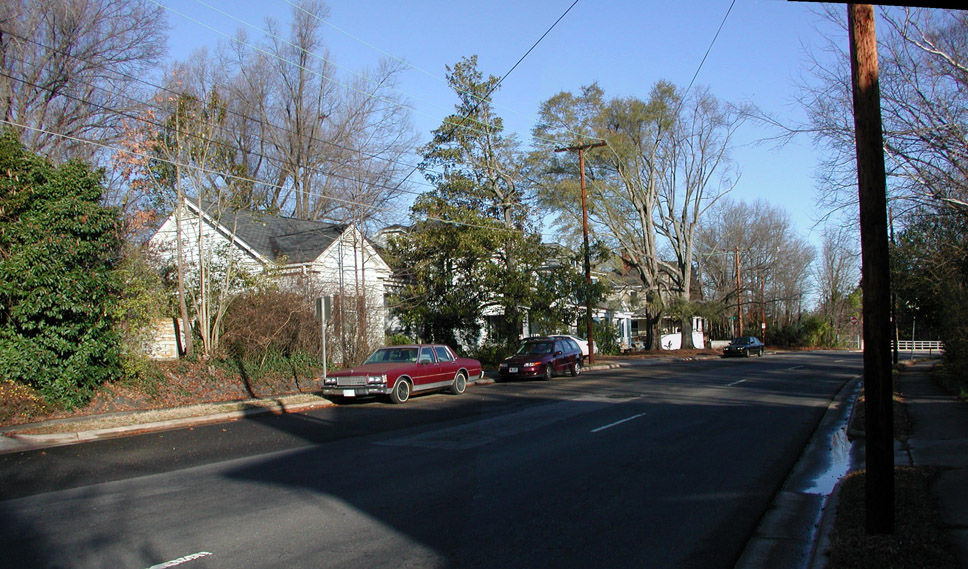 Same view, 01.30.08.
The houses in this block are frame houses, less elaborate than those in the first block to the north and south of Vickers Avenue. Several, such as the house on the northwest corner of Parker and Vickers, are likely part of an earlier wave of farmhouse Victorian structures built during the late 19th or very early 20th century.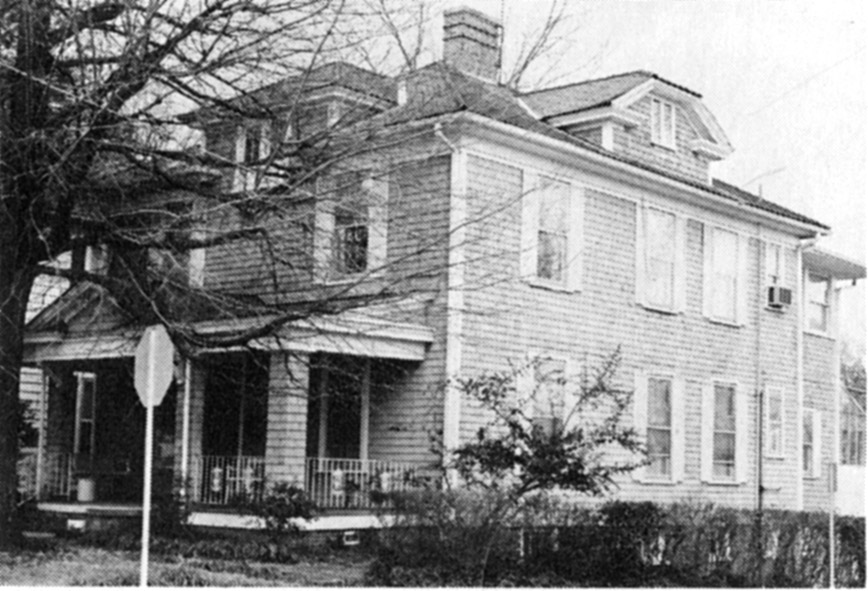 802 Vickers, 1970s
Norman Underwood built the 802 Vickers, on the southwest corner of Yancey and Vickers, for his son (and foreman) Aubrey Underwood in 1915. Based on how similar in appearance 804 Vickers is, my guess would be that he built it as well.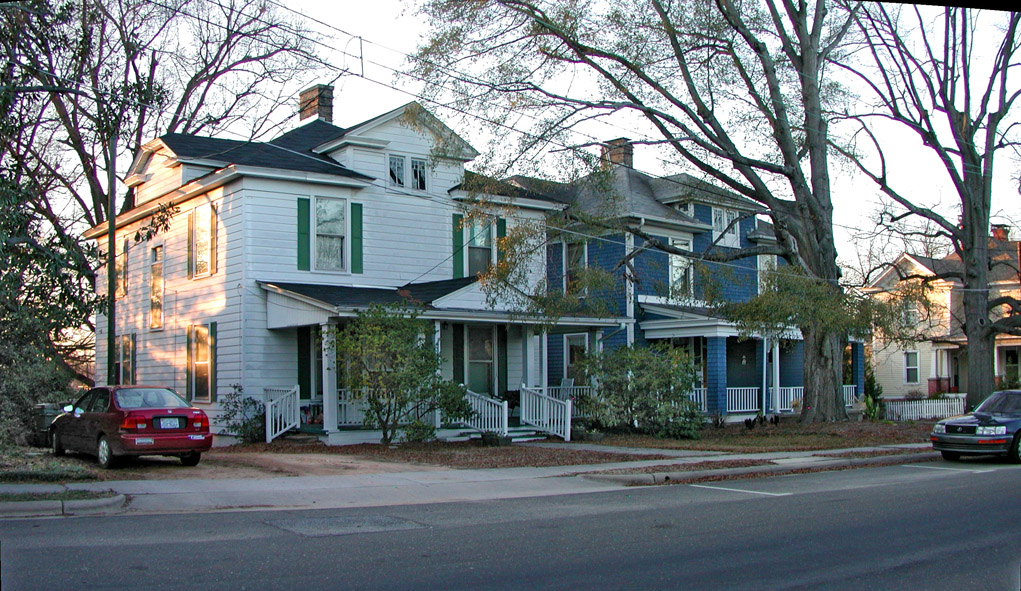 Looking northwest, 01.30.08
The younger Underwood only lived here a few years; in the 1920s, William Muirhead, another Durham contractor, lived in the house.